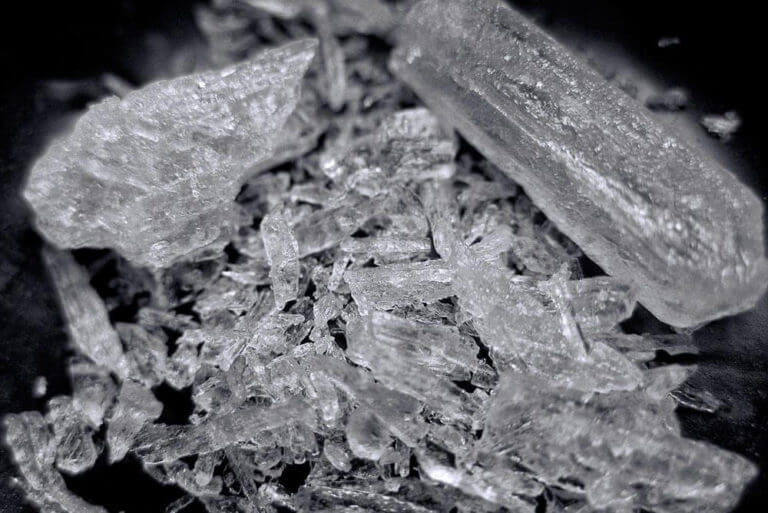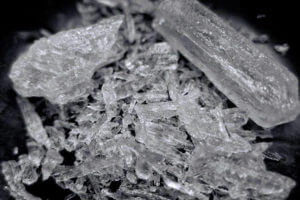 Have you been charged with methamphetamine in Burlington NJ? You should know that these types of drug crimes come with extensive criminal penalties. In cases involving methamphetamine distribution in New Jersey, the amount of meth necessary to elevate the degree of crime is relatively lower than that of other drug distribution charges. In other words, you need to have a relatively small amount of meth to qualify for a serious felony offense in New Jersey.
Criminal Charges for Methamphetamine Distribution and Intent to Distribute
Distribution of methamphetamine in New Jersey is an indictable crime in violation of N.J.S.A. 2C:35-5. The degree of a charge for distribution of meth or possession with intent to distribute will depend on the specific amount of meth involved. Specifically, if you are found with 5 or more ounces of meth, this is a first degree criminal charge, punishable by between 10 and 20 years in prison and a fine of up to $300,000. If your case involves between 0.5 ounces and 5 ounces of methamphetamine, this is a second degree crime that exposes you to between 5 and 10 years in prison and a fine of up to $150,000. Lastly, selling or possessing meth with intent to sell involving less than 0.5 ounces is a third degree crime that entails a 3 to 5-year prison term and a fine of up to $75,000.
Since meth has become very common in Burlington County and nationwide, people find themselves facing drug crime charges for the drug on a regular basis. For example, after a coordinated narcotics investigation, authorities executed a search warrant at a residence in Burlington Township that resulted in the seizure of methamphetamine, marijuana, prescription drugs, and drug paraphernalia.
Members of the Burlington Township Police Department; the Middletown Township Police Department; the Burlington County Guns, Gangs and Narcotics Task Force; and the FBI Safe Streets Task Force raided a home on Autumn Lane in Burlington Township on Thursday, September 14th. The drug raid was the result of a joint investigation among these agencies and led to the arrest of a 60-year-old Burlington Township resident. As a product of the search, law enforcement officials retrieved methamphetamine, marijuana, several types of prescription medications, and drug packaging materials.
In that case and so many others like it, the defendant was charged with a host of serious drug crimes, including distribution of methamphetamine, possession of prescription drugs with intent to distribute, illegal possession of prescription drugs, possession of marijuana, and possession of drug paraphernalia. Notably, the charges for possession drug paraphernalia are relatively less severe than those for distribution and possession with intent to distribute.
As for prescription drug distribution, the degree of these charges are determined by the number or units or pills that you allegedly possessed with intent to distribute. The presence of drug packaging or distribution materials in the home is frequently used to establish the intent to distribute drugs. Considering the severity of the penalties the any defendant charged with a methamphetamine offense is facing, it is be critical to challenge the State's case in every possible aspect.
Contact a Burlington Township Drug Defense Lawyer for Immediate Assistance
At our criminal defense law firm, our criminal defense attorneys have extensive experience defending clients against drug charges in Burlington Township, Burlington County, and throughout South Jersey. Firm partner, William Fay, has decades of knowledge and skill when it comes to drug defense and his award-winning reputation speaks for itself. If you were arrested for methamphetamine or another drug possession or distribution offense in New Jersey, contact our offices for a free consultation.
For additional information regarding this case, access the following article: Narcotics Raid Leads to Arrest and Seizure of Methamphetamine