Get to Know How Drug Recognition Experts and Evaluations Work in NJ DUI Cases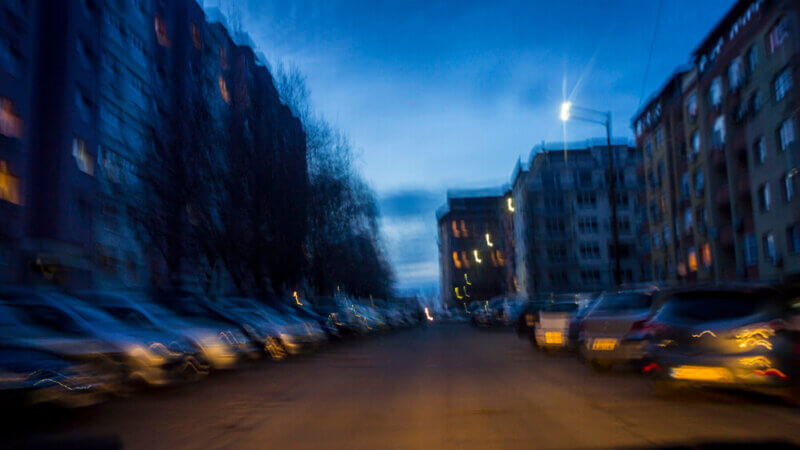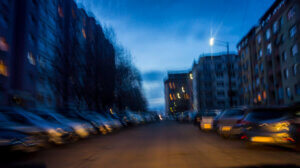 When an officer detects alcohol on your breath, they will most likely give you field sobriety tests and later ask you to blow into a breathalyzer to measure your blood alcohol level. However, when the officer suspects you are under the influence of a controlled dangerous substance like cocaine, or driving under the influence of heroin, or a DUI with prescription drugs, they probably will call upon a drug recognition expert (DRE) after they arrest you and take you to the station. As a police officer specially trained in recognizing drug-impaired individuals, a DRE interviews and examines a driver arrested for a suspected DUI. Without the DRE, a drug DUI can be challenging to prove.
The Purpose of a Trained DRE Officer
DREs are not a staple in every single case. Since their training is in-depth and specialized, their numbers are smaller than other police personnel. A large part of their training under the International Association of Chiefs of Police is learning which drugs affect specific body systems. The seven main drug categories a DRE studies are depressants, inhalants, psychedelics, marijuana, stimulants, hallucinogens, and narcotic analgesics. They also learn the procedures for detecting drug impairment. Their training helps them identify the most common street and prescription drugs and their effects. As such, when a driver is arrested on suspicion of a DUI, the DRE administers tests to figure out what the suspect consumed and when. Since a urine test can identify drugs in an individual's system, one would conclude a DRE is not necessary. However, time and amount are critical in confirming a driver's impairment during arrest and prosecution for driving under the influence. Urine tests do not confirm when the suspect took drugs or how much. In fact, some drugs linger in your system for days or weeks.
What Happens when Conducting a Drug Recognition Expert Examination
Questioning
A DRE can judge an individual's intoxication by their education and sanctioned tests. The determination process begins with a breathalyzer test to eliminate alcohol as the cause for impairment, followed by a briefing by the arresting officer. The officer informs the DRE of what occurred and what they observed about the suspect's behavior or evidence they found, like a prescription bottle. Then, the DRE turns to the suspect for information, asking questions that may lead to relevant information. For example, they might ask if the suspect takes prescription drugs for a medical condition. If the suspect affirms that they do, the DRE may have better information to hone in on the type of drug and effects impairing the suspect, even if the suspect denies taking them before driving. The DRE can also observe the suspect's behavior, judging whether drugs or medical conditions impair them.
Tests
After, they begin the examinations, the first being the eye or horizontal gaze nystagmus test, one of the typical field sobriety tests law enforcement administers in the field. A DRE wants to check for pupil dilation and if the suspect can follow a pen or finger, left and right or up and down, while keeping their head still. If the eyes twitch or tremor, that may be a sign of impairment. Other field sobriety tests include the one-leg stand, walk and turn, finger to nose, and Romberg balance tests. These tests check for balance and coordination as well as cognitive function. The individual must follow specific instructions for taking the test.
Physical Exams
After, a physical examination includes taking the vital signs, such as blood pressure, pulse, and temperature. They also check muscle tone, look inside the suspect's mouth and nose, and check for injection marks. For example, slow or fast heart rate or high or low blood pressure correspond to specific drugs, as do rigid muscle tone and injections. And the mouth and nose may show recent drug use, such as powdery substance residuals in the nose. After the physical exam, the officer examines the suspect in a dark room to measure their pupils under different lights to check for unequal pupil dilation.
Conclusions & Lab Samples
Finally, the DRE records their impressions and educated opinion about the suspect's impairment before sending off gathered blood, saliva, and urine samples to the lab after obtaining the suspect's consent for taking the samples. The entire exam process allows the DRE to evaluate a suspect's attitude, coordination, face, speech, and breath and match the information against the seven categories of drugs.
What does a DRE do to Help the Prosecutor Prove DUI Charges?
Since urine, blood, and saliva tests may not help determine when a suspect ingested or inhaled drugs relative to the drive before the arrest, a DRE is critical for evidence of a suspect's impairment when arrested for DWI charges. If a prosecutor cannot pinpoint the impairment to the time of the accused's arrest, they may run into many problems trying to get a conviction for DUI beyond a reasonable doubt. While the DRE is an essential component to the state's case for a drug DUI, they may not always be available after your arrest. In that case, you may have a better chance of creating doubt in a judge's mind about your impairment at the time of the arrest.
How to Dispute a Drug Recognition Expert Report for Your DWI Case
Even if a DRE does examine you, issues a report to the prosecutor, and testifies at your DUI trial, you can still challenge the DRE's conclusions and procedures. For example, a DRE relies, in part, on the arresting officer's impressions of your behavior leading up to and during the arrest. However, police making the arrest mostly view the facts in favor of prosecution and guilt. That's why you need to have your own DWI lawyer examining your case for potential defenses and making the calls about how best to dispute the evidence.
A skilled DUI defense attorney knows how to pick apart a prosecutor's case, including a DRE's testimony and reports. Hiring an experienced DUI defense attorney improves your odds of beating the case and avoiding the many harsh penalties for DUI in New Jersey. Although a prosecutor may not offer a plea bargain in a DUI case, they may have no choice if your lawyer gets a dismissal because the case has too many weaknesses.
Find out from a Top NJ DUI Attorney the Strengths and Weaknesses of your Case after a DRE Exam
If you are arrested for a drug DUI in Bellmawr, Berlin, Lindenwold, Camden City, Cherry Hill, Gloucester, Winslow, or another town in the Camden County area, call on a DUI defense attorney with extensive background and credentials at our firm. Having handled a multitude of cases involving driving under the influence in his time as a dedicated DWI lawyer, William Fay understands how the police operate and a DRE's education and testing methods. Let his and our team's proven experience work for you. Call 609-832-3202 to get a free DWI legal consultation today.