Cherry Hill Drug Distribution Attorneys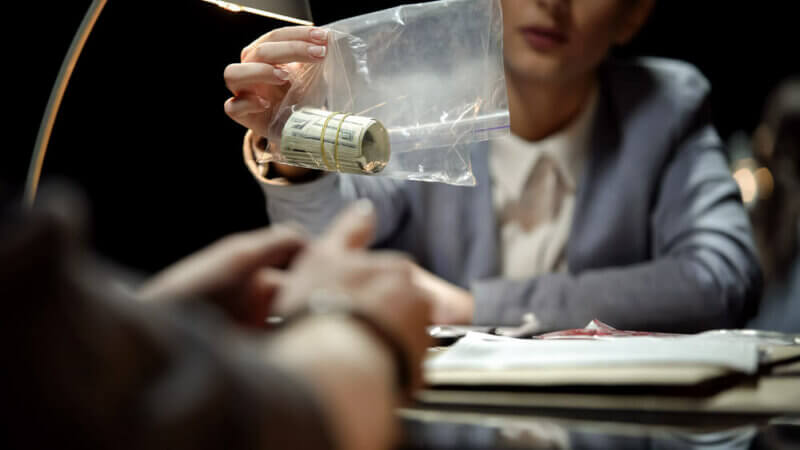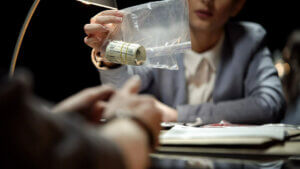 The rise of drug overdoses and drug-related deaths in New Jersey in recent years has had a profound effect on a lot of people. It has also prompted law enforcement to really crack down on drug crimes in Camden County and surrounding places like Burlington and Gloucester County, with authorities placing a special emphasis on the people who illegally sell drugs. Unfortunately, police and prosecutors have cast an overly wide net when it comes to sweeping up individuals accused of selling narcotics, and it has resulted in a lot of people being unfairly charged, prosecuted, and punished. At the end of the day, it might not matter whether you were a drug trafficker running a sophisticated manufacturing & distribution enterprise or just someone who got caught with too many prescription pills in your car during a traffic stop; in either scenario, you could be facing significant prison time if convicted. That's why you need to have a solid understanding of exactly what it means to be charged with a drug distribution offense in NJ and make sure to speak with an experienced criminal defense attorney about your case.
If you have been charged with distributing or possessing a controlled dangerous substance with intent to sell in Camden City, Gloucester Township, Pennsauken, Berlin, Haddonfield, Voorhees, or elsewhere in the Camden County area, talk to a lawyer about your case right now. At our Camden criminal law practice, our defense lawyers have the dedication and experience to handle your case, no matter how serious or how lengthy the prison term you're facing. Call 609-832-3202 anytime for immediate assistance in a free consultation.
Main Types of Controlled Dangerous Substances (CDS) in Drug Distribution Offenses
Some of the most common drug distribution charges filed by prosecutors in NJ are for illegal distribution of heroin, cocaine, marijuana, and prescription drugs. Heroin is classified as a Schedule I controlled substance, which means that it has a high potential for abuse and no accepted medical uses. As a result, the penalties for manufacturing, distributing, or dispensing heroin are very severe. Distribution of five (5) ounces of heroin is a first degree crime , and it is punishable by 10-20 years in prison and a $500,000 fine. Additionally, you will be required to serve at least one-third of your prison sentence before you are even eligible for release on parole. If five (5) ounces sounds like a lot, consider this: the distribution of any amount of heroin is a third degree crime, which can result in a sentence of 3-5 years in prison.
Cocaine is a Schedule II controlled substance, which means that it is very addictive and has limited medical uses. Despite the lower classification, however, cocaine distribution is treated the same as heroin distribution under NJ law section 2c:35-5. This means that a conviction for first degree distribution of five (5) ounces of cocaine can be met with a sentence of 10-20 years in state prison, while a conviction for third degree distribution of even a trace amount of cocaine is punishable by 3-5 years in prison.
Further, Recreational use of marijuana may be legal in New Jersey, but there are still strict laws about exactly who can actually sell marijuana to consumers. The bottom line is that only licensed retail stores are legally permitted to sell marijuana, and anyone else who is caught manufacturing, distributing, or dispensing marijuana can still be charged with a drug distribution offense. Under existing NJ law, the illegal distribution of a sizable amount of marijuana (25 pounds or 50 plants) is a first degree crime that carries a sentence of 10-20 years in prison. On the other end of the spectrum, the distribution of less than one (1) ounce of marijuana is a fourth degree felony that carries a possible penalty of 18 months in state prison.
Moreover, although prescription drugs are obviously legal under the right circumstances, there are limitations on who is allowed to sell prescription drugs. If you are not a physician, pharmacist, dentist, or veterinarian with a license to prescribe medication, then you cannot legally distribute prescription legend drugs. Even giving a single pill to a friend or family member to help them with their medical issue is considered a serious offense that could expose you to harsh penalties. The degree of a prescription drug distribution charge is determined by the number of pills or dosage units. For example, distribution of 100 pills is a second degree felony punishable by 5-10 years in state prison, while distribution of just a single pill for pecuniary gain is a fourth degree felony that comes with a possible sentence of up to 18 months in prison.
Charges for Possession with Intent to Distribute Drugs in New Jersey
It is vital that you are aware of what some might consider a quirk in the NJ criminal laws: you can be charged with a drug distribution offense even if you did not actually sell or distribute drugs. There is something known as "possession with intent to distribute." Basically, authorities have decided that when an individual is found in possession of a controlled dangerous substance (CDS) in a quantity or weight above a certain threshold, that person should be charged with a distribution offense because, presumably, the drugs could not possibly have been for the individual's personal use. In other words, if you are arrested for possessing what might be considered a large amount of heroin, cocaine, marijuana, or prescription drugs, you can be arrested and charged as if you had been caught selling the drugs. Moreover, the penalties for unlawful distribution and possession with intent to distribute are identical, so you will face substantial prison time if convicted.
Will You Go to Prison for Selling Drugs in NJ?
If you've been arrested and charged with a drug distribution offense, one of your first questions is probably going to be: "Will I go to prison if I am convicted?" The short answer is: "It's possible." First, it is probably helpful to understand how criminal charges work generally. The range of penalties for all criminal offenses, including drug offenses, is determined by the degree of the charge. Since drug distribution charges are typically classified as indictable offenses, the possible degree of your charge could be first degree, second degree, third degree, or fourth degree. A first degree charge is the most serious and comes with a possible sentence of 10-20 years in prison, while a fourth degree charge is the least serious but still carries a possible sentence of up to 18 months in state prison. There are also monetary fines that can range from $10,000 all the way up to $500,000.
So, how do prosecutors decide whether to charge you with a first, second, third, or fourth degree felony for a drug distribution offense? Typically, the degree of a drug crime charge is determined by the type of drug and the weight of the drug. There are also certain presumptions attached to various degrees of crimes, which influence the outcome and extent of your options when it comes to jail time. Second and first degree offenses have a presumption of incarceration, while third and fourth do not. In essence, this means that if you have no existing criminal history, you may be able to avoid a conviction altogether through the Pretrial Intervention PTI Program or avoid prison with probation, provided that your drug distribution charge is on the lower end of the felony degree range. Even second degree crimes can sometimes be resolved without a term of imprisonment, depending on the factors of the case. This is where an experienced criminal defense lawyer can truly come into play in determining your case's outcome.
Talk to a CDS Distribution Defense Lawyer in Winslow Township NJ
Facing a drug distribution charge is a precarious moment in your life, necessitating the talent and tactical advantage that a criminal lawyer can provide in your defense. Our attorneys frequently handle CDS possession and intent to distribute cases in Camden County localities like Lindenwold, Berlin, Collingswood, Haddon Township, and Pine Hill. Your defense begins today, if you make the decision to get in contact with us to learn more about what we can offer in protection of your best interests. For a free consultation, call our local Camden County NJ attorneys at 609-832-3202.