Aggravated Assault with a Deadly Weapon Charges in Camden County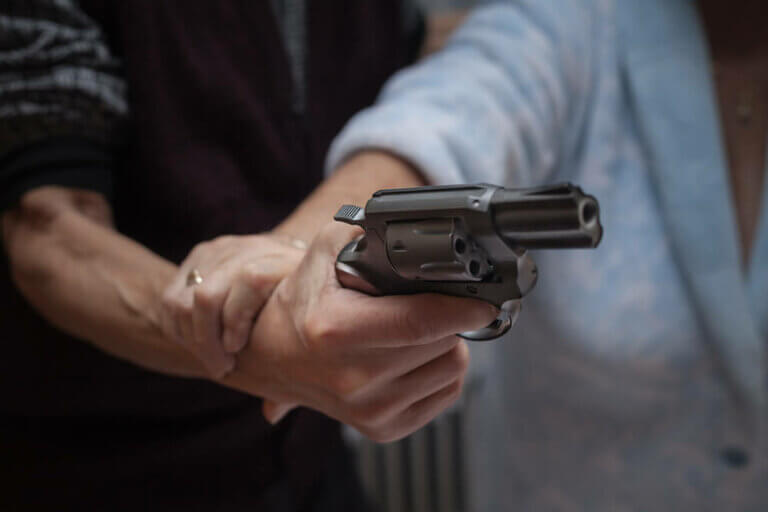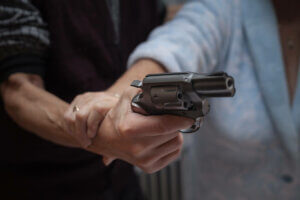 Anyone who has been accused of aggravated assault in New Jersey knows that the charges demand a serious response because a conviction will have dire consequences. Since aggravated assault is considered a felony-level offense under NJ law, a conviction or guilty plea could carry prison time, in addition to the offender having a permanent criminal record that will follow them for the rest of their life. One particular kind of aggravated assault charge involves the use of a deadly weapon during the offense. This is known as Aggravated Assault with a Deadly Weapon, and it can lead to an arrest, felony charges for assault, and additional criminal charges for a weapons offense that could mean a mandatory prison sentence that includes time without parole. The need for an experienced criminal defense lawyer to provide legal assistance in these situations cannot be overstated. If you have been charged with aggravated assault with a deadly weapon anywhere in Camden County, such as Haddonfield, Berlin, Pennsauken, Camden City, Runnemede, or Mt. Ephraim, our criminal defense lawyers are available immediately to review your case free of charge and aid with your defense. Contact 609-832-3202 or chat with us today.
New Jersey Assault with a Deadly Weapon Charge
N.J.S.A. 2C:12-1(b) of the NJ Criminal Code sets forth the various ways you can be charged with Aggravated Assault. Aggravated assault charges are often brought against defendants in connection with an attack that leaves the victim with bodily injuries. In fact, one of the factors that can cause a less serious charge for Simple Assault to be elevated to a felony charge for Aggravated Assault is the severity of the victim's injuries. Another way for a person to be charged with aggravated assault is when a weapon was present during the assault, depending on the circumstances. It is important to understand that a "weapon" is defined broadly to include not just guns, but also knives, brass knuckles, razor blades, baseball bats, rocks, and just about any other object that can cause bodily harm. (It's even possible for a person's hands to be classified as a deadly weapon if the person is large, a trained fighter, etc.) The statute stipulates that aggravated assault charges may be appropriate when one of these types of weapons was involved in any of the following ways:
The defendant attempted to cause bodily injury with a deadly weapon.
The defendant purposely or knowingly caused bodily injury with a deadly weapon.
The defendant recklessly caused bodily injury with a deadly weapon.
The defendant pointed a firearm at another person under circumstances exhibiting extreme indifference to the value of human life.
Attempting to Injure with a Weapon
The first way that a person can be charged with aggravated assault with a deadly weapon is to attempt to injure someone while using the weapon. Here, it is necessary for the prosecution to prove that the defendant intended to cause bodily injury and then followed through by taking action with a weapon to cause that injury. Importantly, the prosecutor will not need to show that the defendant caused injury to the victim because it is merely the attempt that matters, not the success of the attempt. The reason for this reduced standard is that NJ lawmakers wanted to discourage anyone from even thinking about using a deadly weapon to attack someone since these kinds of attacks are far more likely to result in severe injuries or death.
Purposely or Knowingly Injuring with a Weapon
N.J.S.A. 2C:12-1(b)(2) also states that a person can face aggravated assault charges if they "purposely" or "knowingly" cause bodily injury while using a deadly weapon. In these situations, there is a higher standard of proof because the prosecution must show that you actually injured the victim, and that you were aware that your conduct could result in such physical harm to the victim. At the same time, there is also a lower standard of proof for the prosecution to meet because they do not need to establish that you intended to injure the victim. For example, let's say you got into an altercation at a bar, grabbed a bottle, and then struck another person with the bottle. Even if you did not necessarily intend to injure the other person, you can still be charged with Aggravated Assault with a Deadly Weapon because you used the bottle in a knowing or purposeful manner and you did, in fact, cause injuries.
Recklessly Injuring with a Weapon
There is also a separate subsection in the Aggravated Assault statute that addresses recklessness and deadly weapons. When a person acts recklessly with a deadly weapon and causes the victim to suffer bodily injury, aggravated assault charges may be appropriate. This is a lesser form of aggravated assault, and it has a significantly reduced standard of proof for the prosecution: they do not need to prove that the defendant intentionally caused the injuries or even that the defendant acted knowingly or purposefully. Instead, what is needed is a showing that the defendant's conduct was "reckless," which means that a reasonable person in the defendant's shoes would have realized that the conduct created a substantial risk of harm to the victim.
Pointing a Weapon
It is also possible to be charged with aggravated assault for merely pointing a weapon at someone. In these cases, the weapon must be a firearm, as defined by the NJ Criminal Code. This generally means a handgun, rifle, shotgun, or machine gun. If you point one of these firearms at someone else, or even merely in the direction of someone else, there is a very real chance that you could be arrested for Assault with a Deadly Weapon. To convict you on the charges, the prosecution will need to show that you aimed the weapon at the other person knowingly, and that you did so in a way that created a significant risk of either death or serious injury to the other person. One thing that the prosecution will not need to prove at trial is that you knew the gun was loaded because intent to follow through by firing the gun is not an element of this offense.
The Penalty for Aggravated Assault with a Weapon in New Jersey
The degrees and penalties for your aggravated assault charges will depend on the exact circumstances of your case, and on the specific subsection of the statute that you are charged with violating. N.J.S.A. 2C:12-1(b)(2) deals with (1) attempts to cause injury with a deadly weapon, and (2) purposely or knowingly causing injury with a deadly weapon. For someone charged under this subsection, the assault charges are classified as a third degree indictable offense. This means that a conviction will come with a sentence of 3-5 years in state prison and a fine of up to $15,000.
For someone charged with recklessly causing injury with a deadly weapon under N.J.S.A. 2C:12-1(b)(3), the crime is classified as a fourth degree indictable offense. Like third degree charges, the penalties will include prison time, fines, and a permanent criminal record. These charges carry a maximum sentence of up to 18 months in state prison, as well as a fine of up to $10,000.
The next subsection in the aggravated assault statute, N.J.S.A. 2C:12-1(b)(4), addresses the pointing of a firearm at someone in a way that rises to the level of Assault with a Deadly Weapon. These types of assault charges are also classified as fourth degree indictable offenses, and they carry the same penalties: 18 months in prison and a $10,000 fine. When the weapon was pointed at a police officer, then the charges can be elevated to a third degree offense, and the defendant will face 3-5 years in prison if convicted.
Importantly, all aggravated assault charges are classified as felonies, not misdemeanors (or disorderly persons offenses). This means that the case will be handled in the county Superior Court instead of the local Municipal Court, the defendant will be subject to prison time as opposed to jail time, and a conviction will leave the defendant with a felony on their permanent record.
Charged with Aggravated Assault with a Deadly Weapon – Defense Lawyers Voorhees, NJ
No doubt, it is vital to get in contact with an experienced criminal defense attorney who handles assault with a deadly weapon charges on a regular basis and can prepare your best defense against these serious penalties. No matter where you were arrested and charged with assault in Camden County, you can count on our firm for the help you need now. We can meet with you, come to Camden County Jail if you or a loved one is currently being detained, represent you at a bail hearing, and take care of your case with skill and fortitude from beginning to end.
We are available right away to discuss the details of your weapons-related assault case in Cherry Hill, Collingswood, Winslow, Voorhees, Gloucester, Haddon Township, or Lindenwold, and devise the best approach for avoiding the severe consequences at hand. Call 609-832-3202 or request a free consultation online and get the assistance of a seasoned criminal defense lawyer.