Camden County NJ Sex Crimes Lawyer
Dedicated NJ Criminal & Megan's Law Defense Attorney Representing Clients throughout Southern New Jersey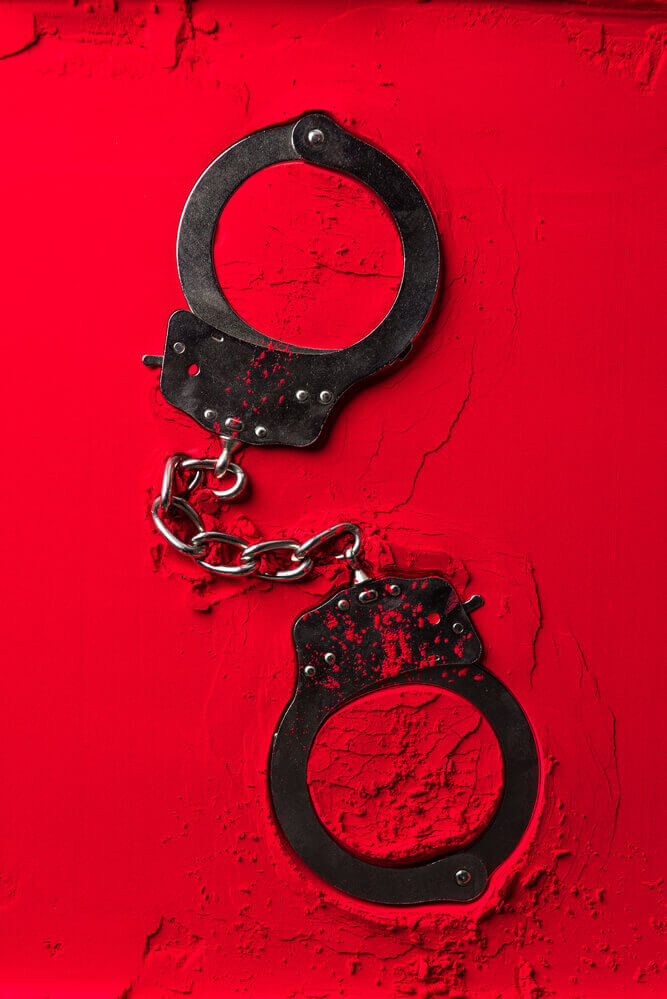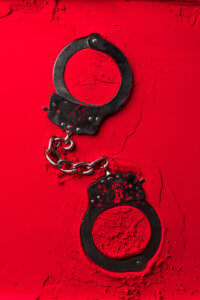 When you are accused of a sex crime, more than just your criminal record hangs in the balance. Your character is in question. Your reputation is on the line. Your personal relationships are in jeopardy. New Jersey prosecutes alleged sex offenders to the fullest extent of the law, imposing harsh penalties upon those convicted. In addition, New Jersey  requires those convicted of certain sexual offenses to register with the State and provide personal identifying information, which is then disseminated to the public at large. Being a registered sex offender can impose a heavy burden on your life, impeding your ability to pursue employment, education, and volunteer opportunities, and stigmatizing you as a threat to the community. With so much to lose, it is absolutely imperative to protect your rights and your innocence.
Criminal defense attorney William Fay has spent his career mastering the criminal justice system. He has years of experience handling all aspects of criminal cases, including investigations for the state Attorney General's Office, prosecutions as a Deputy AG, and now, a highly skilled criminal defense attorney serving clients across South Jersey. He employs this depth of knowledge and experience to vigorously defend clients charged with sex crimes such as sexual assault and endangering the welfare of a child in Camden County, Burlington County, and throughout Southern New Jersey. When Mr. Fay takes your case, you have a champion in your corner, a lawyer who is dedicated to pursuing every available avenue toward your best possible result. His purpose is to identify evidence that supports your case and level the playing field. To speak with Mr. Fay today and find the answers you need to move forward, contact his offices at (609)-832-3202 for a free consultation.
Sex Crime Defense Lawyers in Cherry Hill NJ
Sex crimes range in severity from first degree charges such as aggravated sexual assault to fourth degree charges such as lewdness. Depending on the degree of the charges against you, you may be exposed to a term of incarceration ranging from 18 months to 20 years in New Jersey State Prison. Further, a conviction may entail additional penalties such as Megan's Law registration and life-long community supervision. Mr. Fay aggressively defends clients in a wide variety of sex crime cases, including that involve:
While the age of an alleged sex crime victim doesn't always play a role in the type and degree of charge filed against the defendant, the victim's age will matter if they are considered a "minor" or are otherwise underage. NJ lawmakers drew a distinction between adult victims and child victims in sexual offense cases because it is considered particularly egregious to commit a sex crime against a minor who may lack the capacity to understand or the physical ability to avoid being victimized.
In addition to the age of the victim playing a role in sex crime charges, the relationship between the defendant and the victim is also a major consideration for prosecutors when they are deciding which type of sex crime charge to file against the defendant. For instance, a sexual assault against an adult is likely to be classified as a second degree crime, while a sexual assault against a child who is related to the defendant or over whom the defendant has a supervisory role is likely to be classified as a first degree crime. This makes a huge difference when the time comes for your day in court because a first degree sex crime charge carries far more severe penalties.
Will I go to Jail for a Sex Crime in New Jersey?
Criminal charges for sexual offenses can be some of the most serious allegations you can face in New Jersey. Many are punished by significant time in jail. Like other crimes, the length of potential jail time and the severity of other penalties depends on the specific offense and the degree of the charges. Sex crimes exist on a spectrum, with aggravated sexual assault being the most severe and fourth degree offenses being the least. In particular, a 1st Degree aggravated sexual assault charge is punishable by 10-20 years in a New Jersey State Prison. One grade below that is 2nd degree sexual assault, which has penalties including a term of imprisonment for 5-10 years.
Endangering the welfare of a child can also be a 2nd degree crime, or a 3rd or 4th degree depending on the allegations. 3rd degree sex crime charges for child endangerment or aggravated criminal sexual contact entail 3-5 year prison terms for those convicted. Furthermore, criminal sexual contact and lewdness offenses are typically graded as 4th degree charges, which may result in up to 18 months' incarceration. Under some circumstances, lewdness can be charged as a disorderly persons offense. This is a non-indictable crime handled in the local municipal court where the charges originated and may result in up to 6 months of county jail time, as opposed to prison.
Will I Have to Register as a Sex Offender if I'm Convicted of a Sex Crime in NJ?
Not all sexual offenses require Megan's Law sex offender registration for those convicted, but some do. Megan's Law was enacted in 1994 after a young girl named Megan Kanka was raped and murdered a man in her neighborhood. This law implemented registration requirements and community notification policies for some convicted sex offenders. In section N.J.S.A. 2C:7-2, there are a list of particular offenses subject to Megan's Law registration, including sexual and aggravated sexual assault, aggravated criminal sexual contact and criminal sexual contact with a minor, kidnapping a minor below age 16, luring a child, child prostitution promotion, and falsely imprisoning a minor.
When a person is convicted of a sex crime requiring them to register as a sex offender, they must be evaluated and given a tier designation based on their potential recidivism, the nature and extent of offenses, their prior acts of this nature, and other factors. Tier one is reserved for relatively low risk offenders, while Tier two involves those with moderate risk, and Tier 3 is for high risk sex crime convicts. It is important to note that you have the opportunity for a hearing and can challenge your tier classification as well, so knowing your rights and having them represented should be of paramount concern. Experienced criminal and sex crimes defense lawyer William Fay handles all aspects of sex crime cases, including defense for the criminal charges themselves and Megan's Law elements such as appeals and motions to be removed. To discuss your case with him, contact our local office today.
Contact a Camden NJ Sex Crime Defense Attorney for Answers
If you are under investigation for, accused of, or charged with a sex crime in Lindenwold, Cherry Hill, Bellmawr, Haddon Heights, Winslow Township, Gloucester, or another town in Camden County or South Jersey, your next steps can alter the course of your life forever. Before you submit to questioning, make a statement, or do anything else, contact knowledgeable NJ sex crimes defense and Megan's Law attorney William Fay to learn about your rights and potential defenses. It is critical during this time to protect yourself. Contact our firm at 609-832-3202 for additional information and a cost-free consultation.