Experienced Criminal Defense Attorney Explains What Happens when You're Caught with CDS in Another Container in Camden County, New Jersey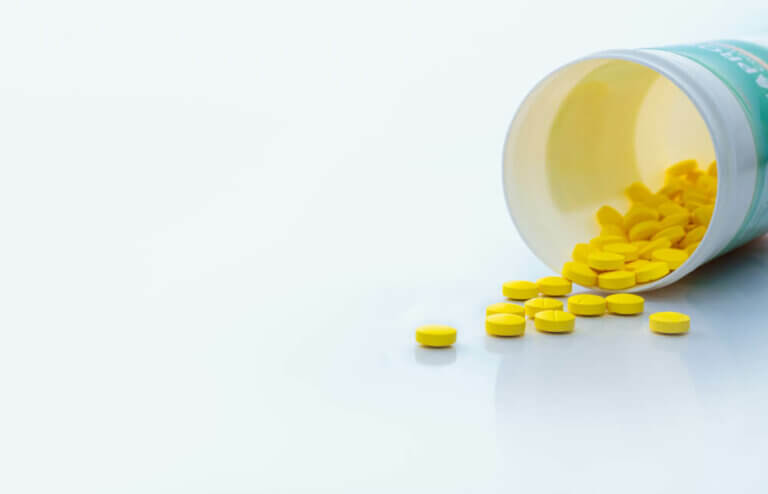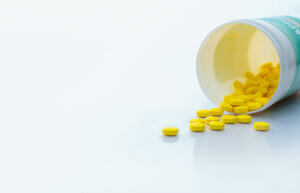 Most know that having cocaine, heroin, or other illegal drug in your possession is illegal. You could go to jail after a law enforcement officer arrests you for carrying street drugs on your person. And if convicted of unlawful possession of a controlled dangerous substance (CDS), you could go to prison. Most people do not know that you can also go to jail for carrying prescription drugs (also CDS), even though your prescription is valid and your medical condition is verified. In New Jersey, possession of a prescription medication outside of the original container or bottle is a serious offense carrying a potential jail sentence.
The Meaning and Significance of Failure to Keep Prescription Drugs in the Bottle in NJ
You might be shocked when arrested for carrying your medications in a designer pill box or even a pocket in your purse or wallet. After all, a doctor prescribed such medicines for a bona fide medical condition. And you might think it is no one's business where you keep your prescription medication. And yet, it is considered the business of the state. Under NJ law, you must keep prescription medications, even those lawfully prescribed to you for a medical condition, in their original container.
A CDS is any drug scheduled by New Jersey law as a drug with the potential for abuse. Schedule I drugs have the highest potential for abuse, while Schedule V drugs have the lowest. Thus, if you carry 20 doses of Xanax outside its container, you unlawfully possess a Schedule IV CDS. Moreover, the law considers possession as either actual or constructive possession.
So, when you have Xanax pills in your coat pocket when stopped by the police, you are in actual possession of the drug. However, when the police enter your friend's house and find prescription drugs on the counter, you may be in constructive possession of the drugs. In other words, the police can conclude you knew the drugs were on the counter and intended to eventually take or exercise control over them.
Governing Statute for Failure to Store Prescriptions in their Container: N.J.S.A. 2C:35-24
N.J.S.A. 2C:35-24 outlaws possessing a lawfully prescribed and dispensed CDS outside its prescription container. There is, however, an exception to unlawfully storing a prescription drug charge. You may have up to a 10-day supply outside its original container on your persons if you can supply an inquiring officer with the name of the prescribing medical professional and the pharmacy that dispensed it. Any more than that and you violate the law. You may also face distribution charges when you have many pills or medication doses on your person. The assumption is that too many medication doses beyond individual use indicate an intention to sell or otherwise distribute drugs.
What are the Penalties for Keeping Pills Outside of the Original Container in New Jersey?
Violating N.J.S.A. 2C:35-24 means a municipal court judge can find you guilty of possessing a prescription drug outside of its bottle and sentence you to jail. In municipal court, judges decide guilt or innocence, not a jury of your peers. A disorderly persons offense is not an indictable crime, meaning an offense a grand jury determines enough proof exists to proceed with prosecution. It is equivalent to a misdemeanor and handled in municipal court, like traffic offenses and municipal ordinance violations. If convicted, you could go to jail for up to six months and pay a $1,000.00 fine for a disorderly persons offense.
A conviction for illegally storing prescription drugs results in a criminal record, which has detrimental consequences. Any employer, property manager, professional licensing agency, or university admissions officer who performs background checks will view your history and potentially deny your application for employment, housing, and educational and professional advancement. A conviction on your record can jeopardize your current job, depending on your work.
Companion Charges You May Face for Failing to Have Prescriptions In their Container in NJ
Worse still, you could face other charges. Having four or fewer doses of a prescription drug without a prescription is a disorderly persons offense. Possessing higher quantities results in more serious indictable criminal charges. However, you could be charged with possession with the intent to distribute CDS when evidence suggests you would sell or otherwise distribute prescription medication. Thus, large quantities of drugs, packaging materials, cash, and weapons found in a backpack locked in a trunk may indicate the intention to sell prescription drugs.
The charges for possession with the intent to distribute depend on the amount of the drug. For example, possessing 100 doses of a prescription drug like Xanax or Hydrocodone (Vicodin) is a second degree crime carrying a potential prison sentence of 5 to 10 years. Having between 5 and 100 doses is a third degree crime punishable by up to five years in prison, and less than 5 doses is a fourth degree crime punishable by up to 18 months in prison.
Moreover, when your prescription is invalid and you obtained CDS by fraud, you could face a third degree conviction for violating N.J.S.A. 2C:35-13. Fraud includes "misrepresentation, fraud, forger, deception, or subterfuge." Accordingly, when you use your friend's prescription or forge a prescription to get Adderall from the pharmacy, you commit fraud and a violation of N.J.S.A. 2C:35-15. When the state charges you with prescription fraud or another indictable crime and possession of a prescription medication outside its proper container, your case is most likely in Superior Court, where a jury decides guilt or innocence.
Can You Qualify for Conditional Discharge for Failure to Keep Prescription Drugs in the Original Container?
When your charge is a violation of N.J.S.A. 2C:35-24, you may qualify for a conditional discharge, a municipal court diversionary program that allows you to avoid conviction and a criminal record. Conditional discharge is available to qualifying defendants facing disorderly persons offenses for CDS-related activities. The successful candidate for the supervised program has not been previously convicted of drug charges or another other criminal offenses, nor previously enrolled in a diversionary program. Of note, not everyone who applies gets into the program. An accused applying for conditional discharge can get invaluable help from a drug defense attorney when applying for conditional discharge and hoping to keep their record clean.
Contact our Defense Lawyers to Assist with Possession of Prescription Drugs Outside of their Container Charges in Voorhees and Other South Jersey Areas
Our zealous criminal defense lawyers deal with prescription drug charges, municipal and superior courts, and diversionary programs on a daily basis, and we can lend our guidance to help prepare a successful application for conditional discharge, as well as defend against prescription drug charges at trial. As knowledgeable attorneys, we obtain advantageous plea bargains for our clients and present compelling defenses that win not-guilty verdicts at trial. If you face charges for carrying prescription medication outside its legal container in Camden City, Pennsauken, Lindenwold, Gloucester Township, Winslow, Cherry Hill, Haddonfield, or another town in the Camden County and Southern New Jersey area, call 609-832-3202 to talk to a member of our team about how we can assist you with reducing or dismissing the charges. You can also reach us through our free consultation request form.