Courts We Serve in New Jersey
Criminal Attorneys Defending Clients in Camden County and throughout Southern New Jersey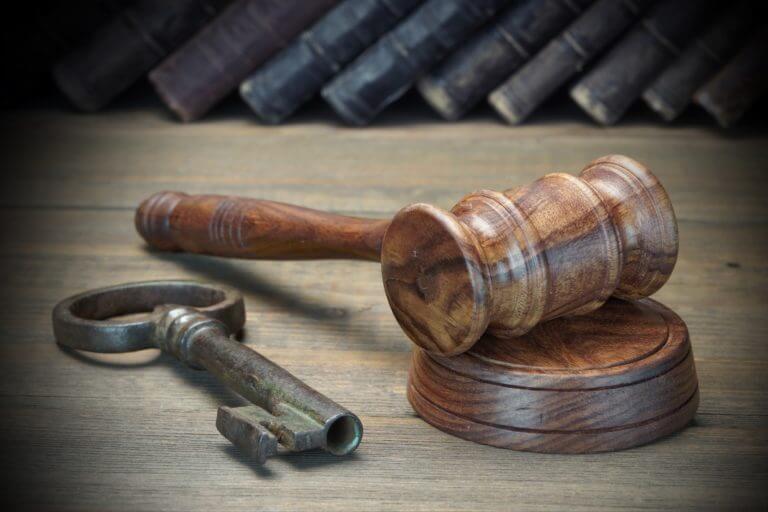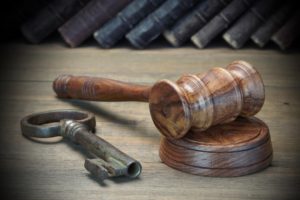 If you are dealing with a criminal charge, DWI, or restraining order matter in South Jersey, the criminal defense lawyers at our firm can help. Our highly experienced attorneys appear in courts in Burlington County, Camden County, Gloucester County, and Atlantic County on a regular basis defending the rights of our clients. If you choose to hire our law firm, our number one priority is delivering you the best possible outcome. It is with this dedication that we have achieved thousands of dismissals in courts throughout South Jersey. As for Mr. Fay, he has earned a reputation for zealous defense and a five out of five rating on Avvo. But don't take our word for it. Read what one of our clients had to say about his experience with us: 
"Mr. Fay is a fantastic lawyer. He helped me during a very stressful time in my life. He was knowledgeable about my case and what my options were. He answered all my questions and was very reassuring. He was there waiting for me at the entrance on my court date and made me feel at ease. He worked with the prosecutor to reduce my charges. I got the best outcome I could have hoped for. I highly recommend Mr. Fay if you need a lawyer." – ★★★★★ Eric
For a free consultation about your case with a skilled New Jersey criminal defense lawyer, contact us anytime at 609-832-3202 or reach out online.
Municipal and Superior Courts where we Frequently Defend Clients in South Jersey
Camden County Superior Court
Gloucester County Superior Court
Atlantic County Superior Court
Bass River Municipal Court
Beverly City Municipal Court
Chesterfield Municipal Court
Delanco Township Municipal Court
Eastampton Township Municipal Court
Edgewater Park Municipal Court
Fieldsboro Municipal Court
Gloucester City Municipal Court
Hainesport Township Municipal Court
Lindenwold Municipal Court
Lumberton Township Municipal Court
Mansfield Township Municipal Court
Medford Lakes Municipal Court
Medford Township Municipal Court
New Hanover Township Municipal Court
North Hanover Municipal Court
Palmyra Boro Municipal Court
Pine Hill Municipal Court
Pemberton Boro Municipal Court
Pemberton Municipal Court
Riverton Boro Municipal Court
Shamong Township Municipal Court
Stratford Municipal Court
Southamptom Municipal Court
Springfield Township Court
Tabernacle Township Municipal Court
Washington Township Municipal Court
Westhampton Township Municipal Court
Woodland Township Municipal Court
Wrightstown Boro Municipal Court
How do I know where my case will be Handled?
The specific court where your case will be decided is determined by a number of factors in New Jersey. If you are charged with a disorderly persons offense or petty disorderly persons offense, which is similar to a misdemeanor, your case will be heard in the Municipal Court in the municipality where the charges were issued. Examples of these criminal offenses include simple assault, disorderly conduct, possession of marijuana, and petty theft. Additionally, if you are issued a traffic citation or arrested for DWI, you will be required to appear in the Municipal Court in the town where the alleged offense occurred. 
On the other hand, if you have been charged with an indictable crime, also known as a felony, your case will be transferred to the Superior Court, Criminal Division in the county where the charges were filed. An indictable charge can be a first degree, second degree, third degree, or fourth degree crime. Examples of felony charges in New Jersey include aggravated assault, robbery, burglary, and unlawful possession of a weapon. 
Lastly, the Superior Court, Family Division is responsible for handling domestic violence matters such as restraining order hearings and juvenile criminal charges. Restraining Order cases are typically decided in the county where the restraining order was filed. Juvenile criminal matters are generally sent to the Superior Court in the county where the minor currently lives.
Free Consultation with an Experienced Criminal Defense Lawyer for Clients in Burlington, Gloucester, and Camden County NJ: (609)-832-3202