Camden County Domestic Violence Defense Lawyer
Attorneys for Restraining Orders and Domestic Violence Criminal Charges across South Jersey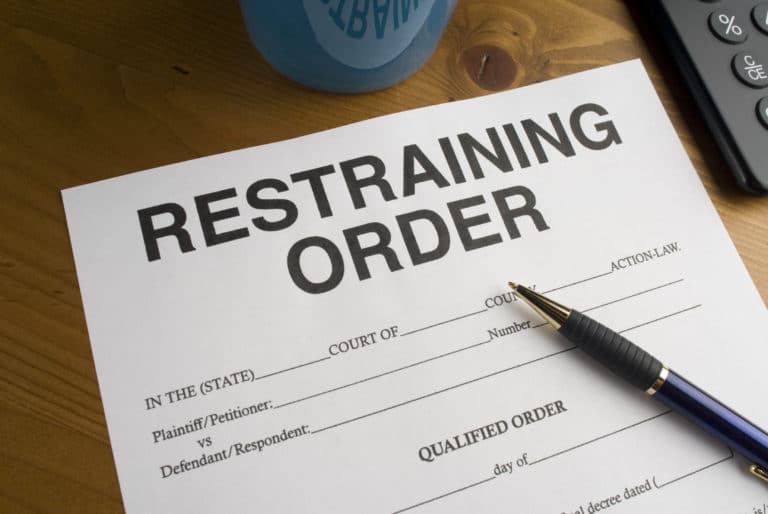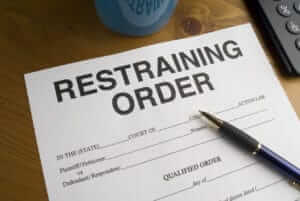 An alleged act of domestic violence has twofold implications for those involved. First and foremost, both the alleged victim and the alleged offender must participate in a restraining order hearing in the Family Division of the Superior Court in the county in which the alleged incident occurred. The results of this hearing may be a dismissal or the issuance of a final restraining order, which prevents the abuser from having any contact with the victim. Second, the alleged offender may be charged with a criminal offense such as simple assault, aggravated assault, terroristic threats, harassment, or stalking. This will require him or her to appear in criminal court to face prosecution, the results of which may be anger management classes, significant fines, and even a jail sentence. In New Jersey, the criminal and civil components of domestic violence cases are entirely separate. However, the outcomes of each of these proceedings can spell long-term implications for both parties. When you are involved in a domestic violence case, it is absolutely essential to protect yourself.
Attorney William Fay has extensive experience representing clients facing restraining orders and criminal charges as a result of alleged domestic violence incidents in the South Jersey area. Over the course of his career, he has provided exceptional representation to domestic violence victims and defendants in Camden, Cherry Hill, Evesham, Mount Holly, Woodbury and throughout Southern New Jersey. Prior to dedicating himself to criminal defense, Mr. Fay served on behalf of the New Jersey Attorney General's Office prosecuting cases, which he now uses to his clients' advantage. When you need a zealous advocate on your side, Mr. Fay steps in to fight for you. To discuss your case and find the answers you need, contact his offices today at 609-832-3202 for a cost-free consultation.
Restraining Order Case Process in New Jersey
Temporary (TRO) and Final (FRO) Restraining Orders in New Jersey
New Jersey enacted the Prevention of Domestic Violence Act in 1991 to protect victims of domestic violence through policies and protective orders known as restraining orders. Restraining orders can be temporary or final. When an alleged act of domestic violence occurs and a restraining order is issued, it is considered "temporary." New Jersey law requires that within 10 days of the issuance of a temporary restraining order, a hearing must be scheduled in the Superior Court Family Division, after which a judge will determine whether or not a final restraining order is necessary.
A final restraining order prevents the plaintiff from having any contact with the victim, his or her family, and any other protected persons included under the restraining order. This means that the plaintiff is barred from contacting the victim via phone, email, text message, etc., and restricts them from coming to the victim's home, place of employment, or other relevant places where he or she conducts regular activities (gym or health club, school, etc.).
Who Qualifies for a Restraining Order in New Jersey?
Under New Jersey's Prevention of Domestic Violence Act, found in section N.J.S.A. 2C:25-17, the following individuals are protected:
Those who are 18 years or older, or who are emancipated minors, and who have been subjected to one of the predicate acts of domestic violence by a:

Current or former spouse
Current or former household member
Person with whom the victim has had a dating relationship
Person with whom the victim has had a child, or with whom the victim is expecting a child
NOTE: An emancipated minor is a person who is under the age of 18 and who: is married or has been married, has entered the military, is pregnant, has a child, or is declared emancipated by a court or administrative agency.
Acts of Domestic Violence that Provide Grounds for a Restraining Order in New Jersey
Under N.J.S.A. 2C:25-17, all of the following are considered predicate acts of domestic violence:
Homicide
Criminal Coercion
False Imprisonment
Kidnapping
If two people meet the relationship criteria above and one of them commits one of the aforementioned predicate acts of domestic violence, the victim is entitled to pursue a restraining order and to file a criminal complaint against the defendant. Learn about the different types of evidence and standards of proof for restraining orders versus criminal charges in New Jersey, here.
If a final restraining order is issued, a violation of a restraining order is considered a criminal offense called contempt, which is a fourth degree felony in New Jersey, punishable by up to 18 months in New Jersey State Prison. In order to get a restraining order removed in New Jersey, you need to know about the vacating a restraining order process, which is best handled by an experienced attorney.
Domestic Violence Case in Camden NJ? Get a Free Consultation with a New Jersey Restraining Order Attorney
If you are facing a restraining order and/or criminal charges in connection with a domestic violence case, or you are the victim of domestic violence in Camden County or elsewhere in South Jersey, it is crucial to enlist a dedicated legal advocate who can protect your rights. Contact our firm at 609-832-3202 to discuss your case and receive a cost-free consultation.