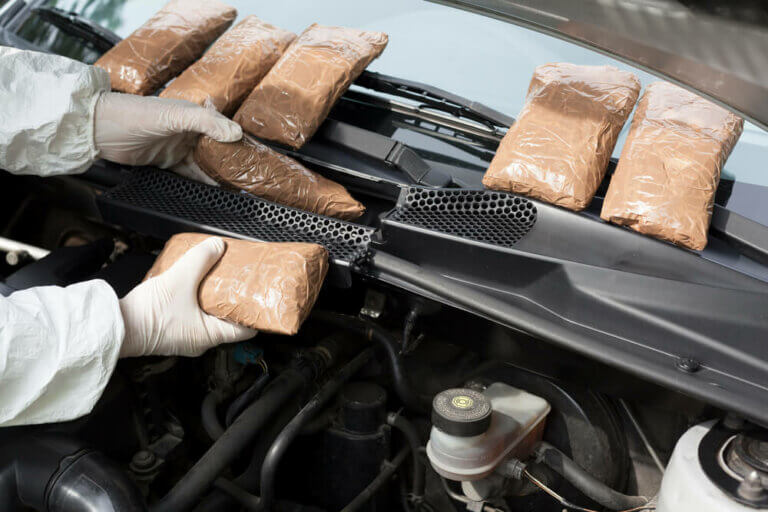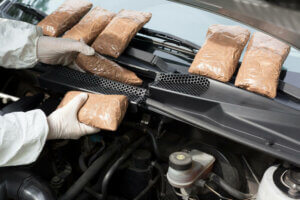 The intention to distribute or transport illegal drugs (controlled dangerous substances) on a grand scale, either nationwide or internationally, is drug trafficking. While possessing certain drugs in New Jersey is unlawful, possessing large quantities of illicit drugs may be evidence of an intent to sell illegal drugs. In other words, amounts larger than one would have for personal use may suggest an intention to sell to others. And if law enforcement arrests an individual with other evidence of the intent to sell drugs, such as scales and baggies, they may face drug trafficking charges. Law enforcement does not have to catch someone selling drugs to charge them with drug trafficking. Intent alone is enough to commit the crime. Thus, evidence of selling and transporting drugs may be enough to prosecute and convict a person accused of drug trafficking in New Jersey. These charges are incredibly serious, often resulting in decades of incarceration. 
If you or a loved one has been arrested for drug trafficking in Camden City, Pennsauken, Bellmawr, Cherry Hill, Gloucester, Haddonfield, Riverside, or another town in Camden County, Gloucester County, or Burlington County, NJ, contact experienced criminal defense lawyer William C. Fay, Esq. for a no-cost, no obligation case review and initial consultation. As a former Deputy Attorney General, he investigated narcotics trafficking cases for the Attorney General's Office and was involved in prosecutions of these offenses. Now, he employs his experience to provide the best possible defense for his clients facing drug trafficking charges in state and federal criminal cases. Call 609-832-3202 today to discuss your case with Mr. Fay and get trusted, informed legal defense guidance to fight for your innocence.
What quantity of illegal drugs do you have to possess for police to charge you with drug trafficking in New Jersey?
Drug trafficking is not merely selling illegal drugs in large quantities. After all, drug trafficking typically includes making or manufacturing the drugs and selling and transporting them across towns, cities, counties, states, or nations. Even small amounts of drugs procured for sale can be evidence of drug trafficking.
How is drug trafficking different from other drug crimes in NJ?
An example may be helpful. Those who grow large quantities of marijuana, cultivate the crops, trim and package them for sale, and then deliver the packages to other locations may commit various New Jersey crimes. Drug distribution, manufacture, trafficking, and possession are all elements of crimes arising from the same series of actions. What marks trafficking is drug transportation.
So, you can grow marijuana and sell it to your neighborhood cannabis users and commit the offense of drug possession with intent to distribute, a crime that includes manufacturing, distributing, or possessing illegal drugs. You may also be charged with maintaining or operating a drug production facility. This grow-to-market activity can be a one-person operation. Drug trafficking usually involves more participants moving illegal drugs beyond the local neighborhood.
Is selling prescription drugs or pharmaceuticals drug trafficking?
Illegal drugs include pharmaceuticals (aka. prescription drugs) without a prescription or license. Commonly trafficked drugs are oxycodone and OxyContin, Ecstasy, Adderall, Ritalin, Valium, Xanax, and Vicodin. Other street drugs, such as cocaine, heroin, cannabis, LSD, and Methamphetamine, are other examples of illegal drugs traffickers distribute.
How serious are the penalties for drug trafficking in New Jersey?
The charges and crime grade depend on the type of operation, the participants, the class of drugs, and the drug quantities. Controlled substances are classified by the degree of danger they pose. Schedule I drugs, under the federal Controlled Substances Act, are most addictive or dangerous, with little medicinal value. They include drugs like cannabis (although it is legal to possess recreationally in New Jersey), heroin, peyote, and LSD. And while medical or personal use of marijuana is allowed, a user cannot exceed personal use quantities.
Typically, drug trafficking is a first degree felony. The state has an interest in punishing drug trafficking severely to curb large-scale illicit drug operations and prevent widespread drug crimes, addiction, and drug-related crimes. New Jersey is especially vulnerable to drug importation and trafficking, sandwiched between densely populated cities, airports, and ports.
However, the crime grade also depends on the drug involved. Thus, getting caught with 25 or more pounds of marijuana most likely results in a first degree crime and $300,000.00 in fines, but less than 25 pounds and more than five pounds is a second degree crime. Five or more ounces of harder drugs like heroin or cocaine is a first degree crime with up to $500,000.00 in fines.
The Comprehensive Drug Reform Act permits judges to issue fines much higher than usual. The fine amounts correlate to the street value of the drugs trafficked, typically three to five times the value.
Will I go to prison in NJ for being involved in drug trafficking?
First degree drug trafficking sentences range from 10 to 20 years in prison. Second degree crimes carry a 5 to 10-year sentence, and third degree crimes result in a 3 to 5-year prison sentence. Fourth degree crimes carry 18-month prison sentences. However, the circumstances may also affect prison sentences. Judges give longer prison terms to those selling controlled substances near school zones, public libraries, parks, or housing.
Additionally, possessing a gun while committing a drug crime leads to longer sentences. Finally, drug trafficking leaders face the stiffest penalties of all. The leaders may be the financiers and supervisors of the operation. A judge may sentence leaders to life in prison with a $750,000.00 fine and no possibility for a parole before serving 25 years minimally. 
I was not involved in making or selling drugs. Should I get a lawyer for drug trafficking charges?
Since you potentially face lengthy incarceration and enormous fines, you should be prepared with information and a solid defense against drug trafficking charges from an experienced criminal defense attorney. Drug trafficking charges may accompany other charges, such as manufacturing, distributing, dispensing, or possessing or intending to manufacture, distribute, dispense, or possess controlled dangerous substances. The fines and penalties for this offense vary depending on the type of drug involved.
Once you relate the facts of your involvement and arrest, an attorney may inform you that the police violated your rights while searching your car or home, where they found drugs. Without your consent or applicable exceptions, law enforcement must have a valid warrant to search your vehicle or house. Evidence the police obtained by an illegal search cannot be used as evidence against you in a trial. A jury can convict if the state's evidence proves beyond a reasonable doubt that you committed a crime. Without sufficient evidence, a jury may find the state did not prove you committed a drug offense.
In addition, a drug trafficking conviction typically falls on those who organize, finance or manage the manufacture, transport, or distribution of drugs. Those who drive vehicles or load them with illegal substances may not face drug trafficking convictions if they agree to cooperate with law enforcement in the investigation. Playing a small part in the overall scheme to make and sell illegal drugs far and wide may not result in you being sentenced for drug trafficking, but a lesser offense. A smart attorney can help you reduce the charges against you.
Additional Questions about Drug Trafficking in Camden NJ? Talk to a Criminal Lawyer Now
When it comes to drug trafficking laws in New Jersey, convictions for these crimes result in hefty fines, seized assets, and forfeited property. Additionally, they lead to lost civil rights and privileges, such as gun ownership, federal benefits, deportation of illegal immigrants, and driver's license suspensions for up to two years. It is imperative to take action if you are suspected of drug trafficking. There is simply no time to waste.
If you have been charged with drug trafficking, the zealous criminal defense lawyers at our Camden, NJ law firm can assist you now. We defend clients facing all types of drug charges, including maintaining a drug production facility, leader of a narcotics trafficking network, possession of a firearm during a narcotics offense, and conspiracy. No matter how serious the crimes you have been accused of are, our criminal attorneys have the knowledge, commitment, and resources to protect your rights and your interests. Contact us if you have a drug trafficking case or someone you love has been named as a suspect in drug distribution activities in Camden County, Burlington County, Gloucester County, and Southern New Jersey areas such as Berlin, Stratford, Voorhees, Tabernacle, Waterford, Winslow, Haddon Heights, or Willingboro. You can reach us online or at 609-832-3202 for a free consultation.