Camden County Expungement Lawyer
How Do I Get an Expungement in New Jersey?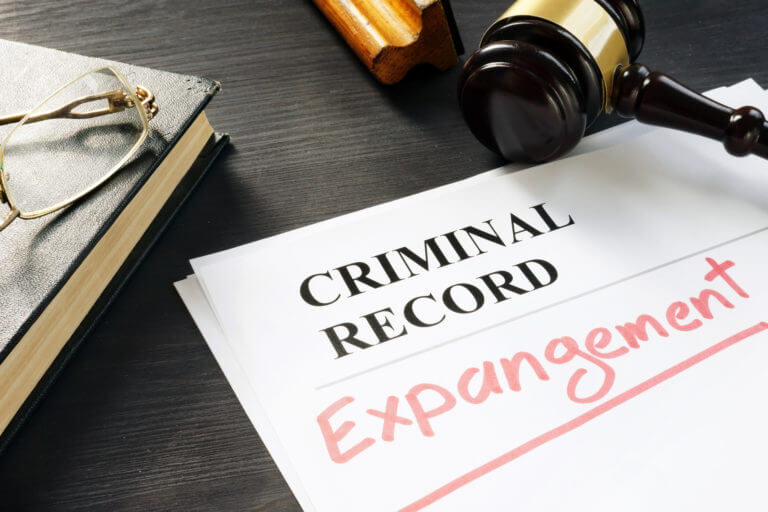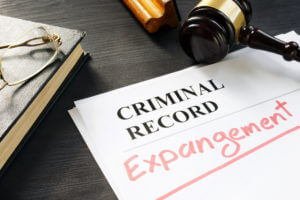 A criminal conviction in New Jersey is a lingering problem, as it affects your life long after you serve your time, pay a fine, complete a diversionary program, or finish probation. Unfortunately, the reality of your conviction is just a background check away from hindering your job prospects, educational opportunities and even volunteer activities within the community. A single mistake, unfortunate event, or troubled period should not have the power to adversely impact your life forever. Fortunately, through the process of expungement, you can essentially erase your criminal record and infinitely open-up the possibilities to come. New Jersey provides this one chance alternative to permanent stigmatization, allowing those who meet eligibility requirements to start fresh. An expungement may be one step away from pursuing your brightest future. Finding an attorney who can help you to navigate this complex process can be the most important decision you make moving forward.
Attorney William Fay has extensive experience assisting clients with expunging their criminal records in Burlington, Camden, and Gloucester County, and throughout Southern New Jersey. His practice has been built upon responsiveness and engagement with his clients through every step of the legal process, while delivering superior outcomes. In fact, Mr. Fay has experience on both sides of the criminal justice system in New Jersey, as he is a former Deputy Attorney General for the NJ AG's Office. He utilizes his extensive knowledge of the law to help clients obtain the expungements they seek and move on with their lives unimpeded by the past. Contact his offices today at 609-832-3202 to learn if you are eligible for an expungement and find the answers to your questions, all with a cost-free, no obligation consultation.
Do I Need a Lawyer for An Expungement in NJ?
Not everybody chooses to use a lawyer when they decide to file a petition for an expungement. However, there are various pitfalls for individuals working alone or with attorneys. First, you must be sure to file your request for an expungement in the right jurisdiction. If you were arrested at different times and in different counties, that can complicate your petition for an expungement.
You must also be sure to include everything in your petition. Some people forget to include an arrest or conviction from decades ago or from a different State when they file their expungement. Whether done intentionally or accidentally, it can prove fatal to your expungement application.
These are just a few of the more common examples of how inexperienced individuals can have their expungement denied. If you successfully obtain an expungement, your criminal record will appear clean when potential employers, educational institutions, or other interested parties run a criminal background check. This means that you can legally answer "no" to the questions "Have you ever been arrested?" or "Have you ever been convicted of a crime?" You can also successfully apply for and obtain a gun permit in New Jersey after your expungement petition is approved. The only exceptions to this rule are for those seeking employment in law enforcement, the department of corrections, the judicial system, or another part of the State or Federal government.
Am I Eligible for an Expungement of My New Jersey Record?
There are a variety of considerations when determining whether or not someone is eligible for an expungement. First, you must satisfy the time requirement. Specifically, you can expunge an arrest not resulting in a conviction immediately after the charges are dismissed. However, if you are seeking an expungement after achieving a dismissal through completion of a diversionary program such as Conditional Discharge, Conditional Dismissal, or the Pre-Trial Intervention Program, you are eligible 6 months after you complete the program. If you are convicted of a municipal ordinance violation, you are eligible 2 years after the date of conviction, payment of fine, completion of probation, or the latest form of restitution.
Second, you must determine if your criminal record is eligible for expungement based on the number of offenses committed and the length of time since your last conviction. These time period requirement are in direct connection to your types of criminal convictions and the number of criminal convictions. For more information on your eligibility for an expungement, please contact our office.
What Crimes Cannot be Expunged in New Jersey?
The following crimes are never eligible for expungement:
Criminal Homicide (except Death by Auto)
Kidnapping
Luring or Enticing
Human Trafficking
Aggravated Criminal Sexual Contact
Criminal Sexual Contact (if the victim is a minor)
Criminal Restraint or False Imprisonment (if the victim is a minor and the offender is not the parent) victim)
Arson and Related Offenses
Endangering the Welfare of a Child (involving sexual offenses and/or child pornography)
Perjury
False Swearing
Knowingly Promoting the Prostitution of One's Child
Terrorism
Producing or Possessing Chemical Weapons, 

Biological Agents, or Nuclear or Radiological Devices

Conspiracies or attempts to commit any of crimes above
Contact a Burlington County NJ Expungement Lawyer for a Free Consultation
To learn if you may be eligible for an expungement of your criminal record in New Jersey, contact our criminal defense law firm today at 609-832-3202 for a free consultation. Mr. Fay assists clients in Burlington, Camden, and Gloucester County, and throughout Southern New Jersey with obtaining expungements.