Camden County Fentanyl Defense Lawyer 
Handling Charges for Possession and Distribution of Fentanyl throughout Southern New Jersey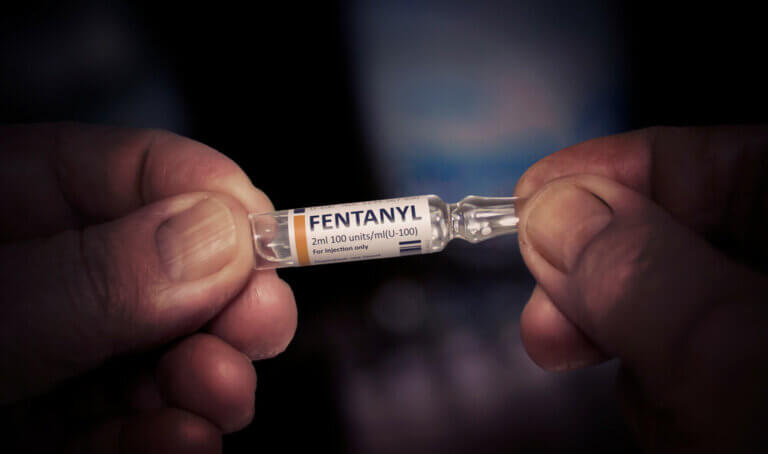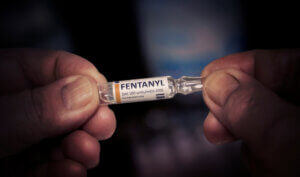 Fentanyl abuse is a national epidemic. The drug originated as a painkiller intended to be more powerful and shorter-lasting than morphine. Today, it is a popular painkiller for surgery, far more potent than heroin and morphine. Two types of Fentanyl exist now, the pharmaceutical and illicit kind. Patients get pharmaceutical Fentanyl by a doctor's prescription, while illicit fentanyl manufacturing and distribution occurs illegally for street use and sales. While the drug was once considered a safer alternative to addictive opiates in a hospital setting, on the streets, Fentanyl, or Friend, Goodfellas, Great Bear, Tango & Cash, among other names, is a short-lasting but powerful high that keeps users coming back for more.
When combined with heroin or other opiates to boost a high, fentanyl is commonly deadly. By design, Fentanyl is a pain reliever substitute for opiates that was first available in patches and lozenges but later became available in pill and powder forms on the streets. It is now a popular street drug for its heroin-like effects and enhancement to other drugs that can end in an overdose. When combined with other synthetic opioids, Fentanyl is a major contributor to annual overdoses in the nation. Due to the dangers and seriousness with which New Jersey goes after those arrested and accused of crimes involving Fentanyl, you need to go after your defense against fentanyl charges with a full understanding of the gravity of the situation.
Getting help from an experienced South Jersey drug defense attorney at our criminal law firm can improve your chances of a successful defense when you have been charged with a fentanyl offense, whether it be possession of fentanyl, distributing or manufacturing the drug, an enhanced crime that occurred near a school zone or public building, or even a more severe offense like providing someone with the fentanyl that resulted in their overdose death. If you have been arrested and charged with a fentanyl offense in Camden County, including in Lindenwold, Pennsauken, Cherry Hill, Camden City, Haddon Township, Pennsauken, Voorhees, Collingswood, Winslow, and Berlin, call our office to talk to a lawyer who can assist you immediately in a free consultation. We can be reached anytime online or by calling 609-832-3202. 
What it Means to Face Fentanyl Possession Charges in New Jersey
In New Jersey, Fentanyl is a controlled dangerous substance (CDS) and therefore is illegal to be under the influence of the drug or have it or an analog in one's possession without a prescription (N.J.S.A. 2C:35-10a(1)). A CDS is one listed on Schedules I, II, III, or IV. A conviction for possession of CDS like fentanyl can lead to a maximum of five years in prison and a $35,000.00 fine for a third degree crime.
Depending on the situation, possessing fewer than four dosage units of Fentanyl can result in possession of a legend pharmaceutical violation under N.J.S. A. 2C:35-10.5, which is a disorderly persons offense. A conviction results in up to 6 months in jail. For amounts of five dosage units or more, an individual faces a fourth degree crime charge, with a maximum of 18 months' incarceration.
Charged with Distribution or Fentanyl or Possession of Fentanyl with Intent to Distribute in New Jersey
A separate charge of possession with intent to distribute or distribution of Fentanyl can be a third, second, or first degree offense. N.J.S.A. 2C:35-5 prohibits distributing CDS and punishes the crime according to the amount involved. For example, first degree distribution or possession with intent to distribute is the charge when the accused has five or more ounces of Fentanyl. A conviction leads to a 10-to-20-year prison term and as high as a $500,000.00 fine.
Second degree fentanyl distribution or possession with intent to distribute charges involve a half-ounce to less than five ounces of the drug. An individual faces a possible ten-year sentence and a $150,000.00 fine for a conviction. While less than a half ounce of fentanyl results in a third degree criminal conviction punishable with a possible five-year prison term and a $75,000.00 fine.
Fentanyl Offense in New Jersey School Zone
Worse still, a judge can sentence a convicted defendant to longer sentences when fentanyl distribution or possession occurs within 1,000 feet of a school zone or 500 feet of a public park. For possession for personal use convictions, defendants must serve minimally 100 community service hours. However, a conviction for possession with intent to distribute or distribution of Fentanyl near a school zone or public park exposes a defendant to a prison term for an additional third degree crime, which carries 3 to 5 years of prison time in addition to any imprisonment sentence attached to the charges for fentanyl distribution or intent to distribute. In other words, a third degree crime that violates N.J.S.A. 2C:35-7 carries with additional penalties that come along with a conviction for fentanyl distribution, which can be graded variably depending on the amount of drugs possessed or distributed and the crime degree.
For distribution, possession with intent to distribute or possession for personal use in a school zone triggers mandatory minimums. That means a convicted defendant must serve one-third to one-half of their sentence, whichever is greater, before becoming eligible for parole. A judge does have leeway to consider mitigating circumstances to waive the mandatory minimums. For instance, when a defendant possessed Fentanyl in a school zone but no school children were present, or the defendant has a clean criminal record, a court may be more inclined to waive a minimum sentence requirement.
Arrested for Fentanyl Distribution Near a Park or Government Building in NJ
In addition, N.J.S.A. Section 2C:35-7.1 prohibits distributing, dispensing, or possessing a CDS or its analog with intent to distribute within 500 feet of public housing, a public park, or a building. The penalty for violating this section is five to ten years in prison for a second degree crime. 
Participation in a Fentanyl Production Facility in New Jersey
Another potentially lengthy prison term is for maintaining a CDS manufacturing facility where Fentanyl is processed, produced, or packaged. A conviction may lead to 20 years in prison for a first degree crime.
Providing Fentanyl that Results in Someone Else's Death Carries Extreme Consequences in New Jersey
When someone overdoses from Fentanyl, the seller, distributor, or manufacturer is strictly liable for the death and faces a first degree criminal sentence as per N.J.S.A. 2C:35-9. Since intent and knowledge is an element of the crime of maintaining a CDS manufacturing facility, a defendant may be able to show that they did not know that the operation they funded or provided accounting services for was a CDS manufacturing plant.
What are Some Ways to Defend Against Fentanyl Charges in Camden County?
Some other  potential defenses include proving the drugs did not belong to the accused or the police confiscated the Fentanyl from a defendant illegally, or in other cases, where the accused had a prescription. Also, when the charges are for third or fourth degree possession or distribution, a defendant may be eligible for the Pre-Trial Intervention program or Drug Court diversionary programs for first-time offenders and drug offenders. After serving a period of probation, the court dismisses the fentanyl conviction to clear the defendant's record. Since acceptance into a diversionary program is not automatic, you need the help of a criminal lawyer to successfully get into it when you face fentanyl possession or other charges. Likewise, a talented attorney may also help you obtain a dismissal when the state's evidence is illegal because the police searched you or your property without a warrant or consent. 
Get Help from a South Jersey Fentanyl Charge Defense Attorney
With the potential to face multiple convictions and sentences, you need the expertise and guidance of a legal professional who fully understands how to defend you against charges for fentanyl possession or distribution, as well as other charges that may arise in conjunction with a fentanyl arrest. A skilled criminal defense lawyer at our South Jersey criminal defense firm is prepared to take on your case with the dedication and forethought you need. Contact us now for a free consultation at 609-832-3202. We serve clients throughout the Southern New Jersey area, including in Camden County, Burlington County, and Gloucester County. Let us help you today.