Cherry Hill NJ Assault Defense Lawyer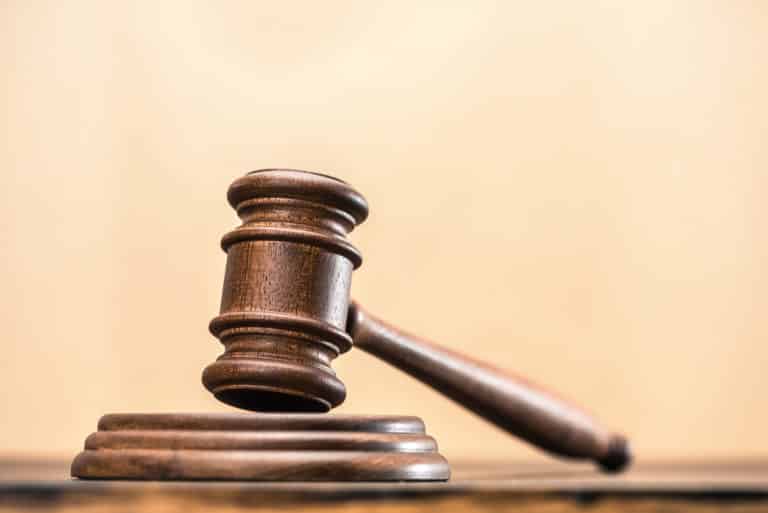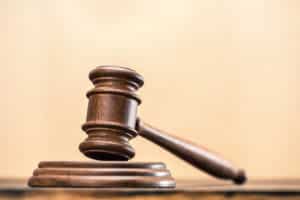 If you or someone you love has been arrested for simple assault, disorderly conduct, terroristic threats, eluding police, or another assault crime in Camden County NJ, you need to know your rights and what these charges mean under the law. The are several fundamental themes that distinguish assault and threat crimes in New Jersey. Generally, these offenses either involve the infliction of injury on a victim, or engaging in conduct that causes annoyance, alarm, or places a victim in fear for his or her safety. Assault and threat crimes occur on a spectrum, ranging from the lowest-level offenses, such as disorderly conduct, to the most egregious of crimes, such as homicide. The degree of an assault or threat crime is determined by factors including: the nature of the crime itself, the presence or use of a weapon, and the extent of the victim's injuries (if any). When these offenses occur in the context of domestic violence, they may be accompanied by a temporary restraining order, which requires yet another proceeding in New Jersey Family Court. Regardless of the specific assault or threat crime for which you are accused, it is highly advisable to seek help from an experienced criminal defense attorney. Fortunately, Camden Assault Defense Lawyer William Fay has what it takes to fight for you.
Local Defense Attorney for those Facing Assault Charges in Camden County NJ
Over the course of his distinguished career, criminal defense attorney William Fay has established a track record of success representing clients in courts across Southern New Jersey, including in Gloucester Township, Cherry Hill, Lindenwold, Pennsauken, and Voorhees. His deep knowledge of the law and skill at applying it in the best interests of those he represents has earned him accolades and countless satisfied clients along the way. If you or someone you love is facing criminal charges in Camden County or surrounding communities, Mr. Fay will work tirelessly to achieve your best possible outcome. To discuss your case with Mr. Fay today, contact his offices at 609-832-3202 for a cost-free consultation.
Assault and Threat Charges Lawyer in Pennsauken NJ
Assault and threat offenses can occur under a myriad of circumstances, between friends or family members, among couples, ex-spouses, acquaintances, or perfect strangers. These crimes can occur when arguments escalate; while alcohol is being consumed at a bar, restaurant, concert, or another event; in the context of domestic violence; or during the commission of another crime such as robbery. Mr. Fay aggressively defends clients charged with a vast array of assault and threat offenses, including:
What are the Consequences for Assault Crimes in New Jersey?
When dealing with criminal charges for a crime of violence, the degree of the charges matters in determining the potential repercussions of being convicted. For a misdemeanor charge like simple assault or harassment, these cases are handled in the local Municipal Court in the town where the charges were filed. The maximum punishments cannot exceed a certain level for disorderly persons offenses and petty disorderly persons offenses, including 6 months in the Camden County Jail or 30 days, respectively. Then there are indictable violent crimes, such as aggravated assault and terroristic threats. These cases are heard in the Camden County Superior Court, where the penalties are more extreme. For instance, a third degree charge for terroristic threats can expose you to a prison term ranging from 3 to 5 years. On top of that, you become a convicted felon with a criminal record exhibiting your marked past. This is often a problem when seeking job opportunities and other aspirations after your case and sentence concludes.
Considering the seriousness of criminal allegations for an assaultive offense, there is no time like the present to consult an experienced defense lawyer who can assess your individual situation and your options.
What are the Types of Injury in an Assault Case?
There are several different types of injuries which may be sustained in an assault case: bodily injury, significant bodily injury, and serious bodily injury. Causing bodily injury is the lowest amount, which includes virtually any type of physical pain, impairment of physical condition, or illness. Significant bodily injury is one level greater, encompassing bodily injuries that cause temporary loss of function of organs or body parts, or temporary loss of the ability to see, hear, touch, taste, or smell. The most severe assault cases involve serious bodily injury, referring to actions that create a substantial risk of fatality or result in permanent disfigurement, long-term impairment or loss of function of any body part or organ. 
It is important to note that some charges require no injury at all, but simply an attempt to cause injury or acting in a manner that is violent, tumultuous, or puts a person in fear of imminent harm. You can also be charged with a crime for pointing a firearm at a police officer or another person. For this reason, it is crucial that you have your specific charge and the evidence against you reviewed by a lawyer who knows what to look for and what can be done to defend you.
Can Assault Charges be Dropped?
Being charged with an assaultive crime can be a frightening experience, but you should be aware that there are numerous potential methods to challenge the state's allegations. One of the leading defenses for assault charges involves self defense, as you have the right to protect yourself when you are under attack and or reasonably in fear of immediate threat to your safety. You may also be able to successfully have the charges reduced if you entered into a scuffle or physical altercation with mutual consent. For instance, a typical simple assault charge is considered a disorderly persons offense, but it may be reduced to a petty disorderly persons offense for mutual fighting. This limits your exposure to penalties.
There are other ways to get these charges dropped as well, for example, by agreeing to an alternative solution like anger management counseling. A skilled attorney may also be able to use medical documentation showing that you were, in fact, injured to disprove the accusations that you were the one causing harm on your own. These are just a few of the potential defenses, so you should speak with a seasoned assault defense lawyer about the particular strategy that can be tailored to best suit your case.
Contact a Winslow Twp. NJ Assault Attorney for a Free Consultation
If you or someone you love has been charged with an assault or threat crime in Camden County or elsewhere in South Jersey, it is imperative to begin building your defense strategy as soon as possible. Whether your case arose in Camden City, Haddon Heights, Winslow Township, or another town, our local defense firm can help. Contact our firm at 609-832-3202 for additional information and a cost-free consultation.