Florence NJ Criminal Defense Attorneys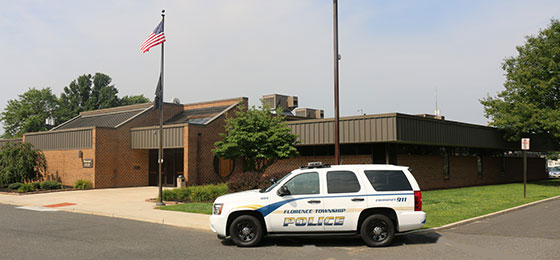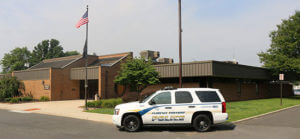 If you have been arrested and ordered to appear in court in Florence Township, NJ, your first step should be to hire a local criminal defense lawyer who is experienced in handling municipal court cases in the area. Being charged with a criminal offense such as simple assault or a serious traffic violation like possession of CDS in a motor vehicle, can spell serious consequences for you personally, professionally, and financially. Depending on the specific offense, you could have your licensed suspended, be ordered to pay up to $1,000 in fines plus court costs and fees, and be left with a criminal record that will continue to appear on a background check. The good news is, an experienced criminal defense lawyer may be able to have the charges or penalties reduced or dismissed outright by successfully challenging the evidence or negotiating with the prosecutor. Call our firm today at 609-832-3202 to speak with a skilled Florence criminal defense attorney who can explain your charges and your legal options. We are happy to discuss your case in a free consultation.
Charged with an Offense in Florence, New Jersey
Florence Township is located in Burlington County, New Jersey and has a modest population of approximately 12,000. With I-95 and I-295 running through Florence Township, the Florence Township Police make frequent DWI arrests of individuals driving under the influence of drugs or above the legal blood alcohol content level. These charges are heard before a municipal court judge at Florence Municipal Court. Along with charges for DWI, offenses such as disorderly conduct, obstructing the administration of law, shoplifting goods valued at $200 or less, possession of drug paraphernalia, possession of 50 grams or less of marijuana, driving without a license, and all other disorderly persons offenses and municipal ordinance violations are heard at Florence Municipal Court. If you are charged with a more serious indictable offense, your case will be adjudicated at Burlington County Superior Court, which is located in Mount Holly.
Florence Municipal Court Information
Florence Municipal Court is located at 711 Broad Street in Florence, NJ 08518. The court can be reached by phone at (609) 499-2222 and via fax at (609) 499-1779. Court hours of operation are Monday through Friday from 9:00 am to 4:30 pm. Court sessions are held on the 3rd and 4th Mondays of the month at 1:00 pm and the 2nd Tuesday of every Monday at 5:00 pm.
Judge Corey E. Ahart is the presiding judge at Florence Municipal Court. The court administrator is Patricia A. Meller and Andrew Smith, Esq. is the municipal court prosecutor. You can read more about the Municipal Court in Florence Township here.
Directions to Florence Municipal Court
Other Useful Information & Resources about Florence Township, NJ
The Florence Township Police Department is located in the same place as the municipal court at 711 Broad Street in Florence Township, NJ. For non-emergency police response, you can contact (609) 267-8300 and for the police and records desk, you should contact (609) 499-3131. In the event of an emergency, call 9-11.
The chief of police in Florence Township is Chief Brian Boldizar. He can be reached directly at (609) 499-3131 ext. 130. To learn more about the Florence Township Police Department, visit their website.
You can also find more information about Florence Township on the township's official website.
Florence NJ DWI Defense Lawyers
A fun evening or even a few drinks with dinner can quickly turn into significant legal trouble when you are pulled over by Florence Township Police and charged with driving while intoxicated. In New Jersey, DWI cases are heard in municipal court, but they are not insignificant charges. If convicted, you may be facing jail time, heavy fines, suspension of your driver's license, and additional penalties.
If you are ordered to appear in Florence Township Municipal Court for a DWI charge, do not go alone. An experienced DWI defense lawyer will know how to challenge the admissibility of the prosecutor's evidence against you. If your defense lawyer can get breath test results, blood or urine tests, or field sobriety tests excluded from the court record, it can be very difficult for the prosecutor to get a conviction in your DUI case.
If you have been arrested and charged with a criminal or DWI in Florence Township, New Jersey, contact the experienced criminal defense lawyers at our firm today for a free consultation and review of your case. We can be reached anytime at 609-832-3202 to answer your questions.