Cherry Hill NJ Marijuana Possession Lawyer
Criminal Defense Attorney for Marijuana Charges in Camden County, New Jersey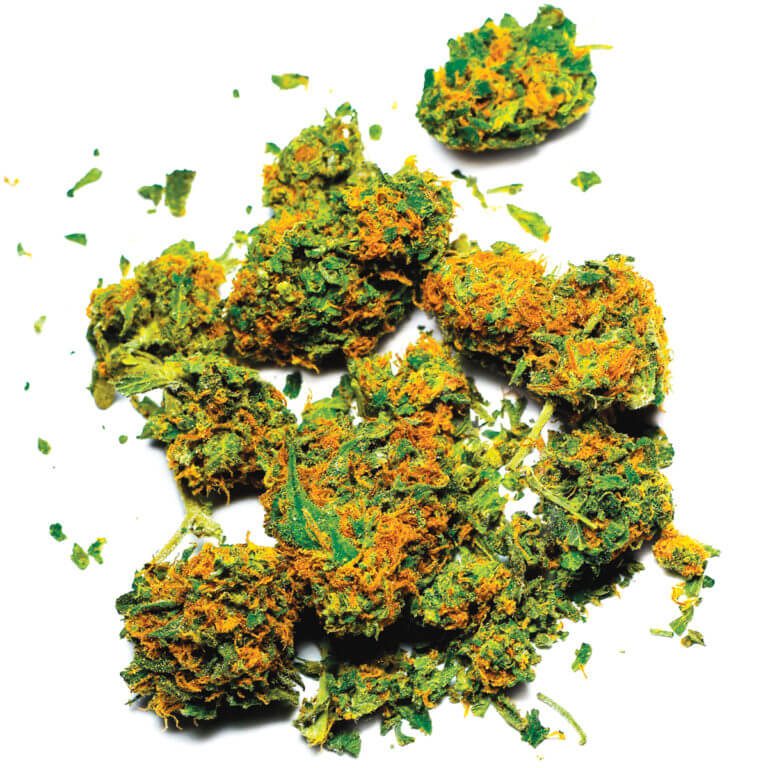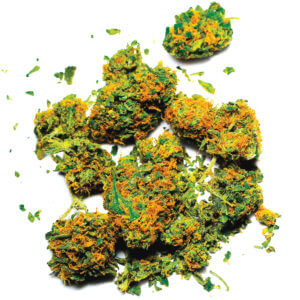 Since marijuana is still considered a Controlled Dangerous Substance (CDS), New Jersey makes money by strictly enforcing its marijuana laws and requiring those convicted of marijuana offenses to pay significant fines and court fees. In fact, the possession of any amount of marijuana in New Jersey may result in a $1,000 fine, additional court fees, a sentence to serve up to 6 months in the county jail, and a charge on your criminal record. The debate over the legalization of marijuana rages on, with some states adopting medical marijuana policies, while others promote straight legalization. Although some places across the country have legalized marijuana for recreational purposes, New Jersey is among the medical marijuana states, outlawing marijuana that is not prescribed and dispensed at state-approved dispensaries. Many see this as ludicrous, but a charge for possession of marijuana in Camden County remains a serious offense with the potential to significantly impact your future.
If you have been arrested for marijuana charges in Camden County, it is very important to enlist the help of an experienced criminal defense lawyer. Attorney William Fay has been successfully representing clients charged with drug crimes and other criminal offenses in Southern New Jersey for years, before which he served as a Deputy Attorney General for the New Jersey Attorney General's Office. With his extensive knowledge of the law and unwavering dedication to his clients, Mr. Fay has achieved superior results in courts in Bellmawr, Runnemede, Pennsauken, Winslow, Gloucester Township, and everywhere in between. With his skill in the court room and at the negotiating table, Mr. Fay is able to position his clients for the best possible results, whether that means a dismissal after trial, enrollment in a diversionary program such as Conditional Discharge or Pre-Trial Intervention, or a negotiated plea to a lesser sentence. When he takes your marijuana case, you can rest-assured that he will pursue every available legal option until your case is effectively resolved. To receive a free initial consultation and find out additional information about potential defenses to beat your marijuana charges, contact our Camden County criminal defense law firm today at 609-832-3202.
Here's what one former client had to say about Mr. Fay's help with his marijuana case:
"William defended me in my marijuana + paraphernalia case, he had all charges dropped and expunged! Despite the fact I was long past conditional discharges/probation, etc. He has a sharp wit and a bright future ahead of him as an attorney. Thanks again Will!" – All Charges Dropped & Expunged – ★★★★★ Andrew
Possession of Marijuana Offenses in Winslow NJ
There are two specific levels of marijuana possession offenses, classified according to the measured weight of the marijuana involved in the alleged offense. The two broad categories are Possession of Marijuana Under 50 Grams and Possession of Marijuana Over 50 Grams. According to section N.J.S.A. 2C:35-10(a)(4) of the New Jersey Criminal Code, "Possession of 50 grams or less of marijuana, including any adulterants or dilutants, or five grams or less of hashish" is considered a disorderly persons offense. A disorderly persons offense is adjudicated at the local Municipal Court in the municipality in which the alleged offense occurred. These offenses are punishable by a maximum fine of $1,000, a $750 Drug Enforcement Demand Reduction (DEDR) penalty, a $50 laboratory fee, a sentence to serve up to 6 months in the county jail, a conviction on your criminal record, and a minimum 6-month period of driver's license suspension.
When the marijuana possessed exceeds the 50 gram threshold, the charges become more serious. According to section N.J.S.A. 2C:35-10(a)(3) of the New Jersey Criminal Code, "Possession of more than 50 grams of marijuana, including any adulterants or dilutants, or more than five grams of hashish" is classified as a fourth degree crime. Fourth degree crimes are considered indictable felonies in New Jersey, which means they are adjudicated at the Superior Court in the county in which the alleged offense occurred. These crimes are punishable a sentence to serve up to 18 months in New Jersey State Prison, a felony conviction on your criminal record, a $750 Drug Enforcement Demand Reduction (DEDR) penalty, a $50 laboratory fee, and a minimum 6-month period of driver's license suspension. In addition, a fine of up to $25,000 may be imposed in certain cases.
Even though marijuana is technically qualified as a Schedule I Controlled Dangerous Substance, the grading and penalties for drug possession involving marijuana are unique when compared to those for other Schedule I types of CDS in New Jersey. For example, possessing another Schedule I drug like heroin is a third degree crime regardless of the amount of heroin possessed. This is important to know when you or someone you love has been charged with a marijuana offense.
What Constitutes Possession in a Marijuana Case?
You can be charged with possession if found with marijuana on your physical person or in your belongings/on your property. This is known as actual or constructive drug possession in New Jersey. Actual possession refers to having the drugs directly on you, meaning in your pockets, your sock, your jacket, or your hand. Constructive possession charges encompass more situations where the drugs exist with your knowledge and ability to control them. This frequently happens when someone is arrested for marijuana located in their car. Believe it or not, you can be charged with marijuana possession as a single occupant of a vehicle or just one of the passengers in a car with multiple people inside. The officer can charge every single individual in the car with possession if marijuana is found in the center console, glove compartment, or trunk. Basically, the law presumes that you knew and had the ability to exert control over the drugs in question. If marijuana is found in a car, you may be charged with a criminal offense for N.J.S.A. 2C:35-10 as well as a traffic violation for possession of CDS in a motor vehicle.
Charged with Marijuana Possession in Pennsauken, What are my Options?
The options and available defenses in your marijuana case depend on the circumstances surrounding your particular charges, the degree of the crime, and whether or not you have a prior criminal record. If you are charged with possession as a first offender, you may be eligible for conditional discharge for a disorderly persons offense or Pre-Trial Intervention for an indictable fourth degree crime. By gaining acceptance into a diversionary program such as this, you are given the opportunity to have the charges dismissed by completing the program. This diversion route takes your case off the typical track and imposes conditions such as not being arrested during the probationary timeframe. Once you finish the program, the case becomes a dismissal and you become eligible for an expungement six months later.
In addition to PTI and conditional discharge, there may be defenses that can be used to suppress evidence or challenge your possession of marijuana entirely. Evidence suppression issues often come about when the search is unwarranted and violates your constitutional right to privacy and security in your person and property without probable cause. Depending on the facts of the case, the marijuana being someone else's may be a valid defense as well. Furthermore, your lawyer may be able to argue that the motor vehicle stop leading to your arrest and charges should never have been conducted in the first place. This means that any evidence obtained thereafter may be thrown out and ultimately unusable by the prosecution. And if you have a medical marijuana card from New Jersey or another state, it provides your defense attorney with yet another strategy to getting your charges dismissed.
Contact a Gloucester NJ Marijuana Possession Lawyer for a Free Consultation
If you or someone you love has been charged with possession of marijuana, drug paraphernalia, or another drug offense in Camden County or elsewhere in South Jersey, your most vital step in the legal process is often whether or not you hire the right attorney. Contact our firm at 609-832-3202 for additional information and a cost-free consultation. We regularly appear in courts in the City of Camden, Berlin, Lindenwold, Cherry Hill, and nearby areas and we are committed to providing the best defense for you. Our Camden County marijuana lawyers also help juveniles facing marijuana charges and we encourage you to call our office now to discuss your minor's case. We are available 24/7 to talk with you about your unique situation.