Juvenile Marijuana Lawyers in Cherry Hill NJ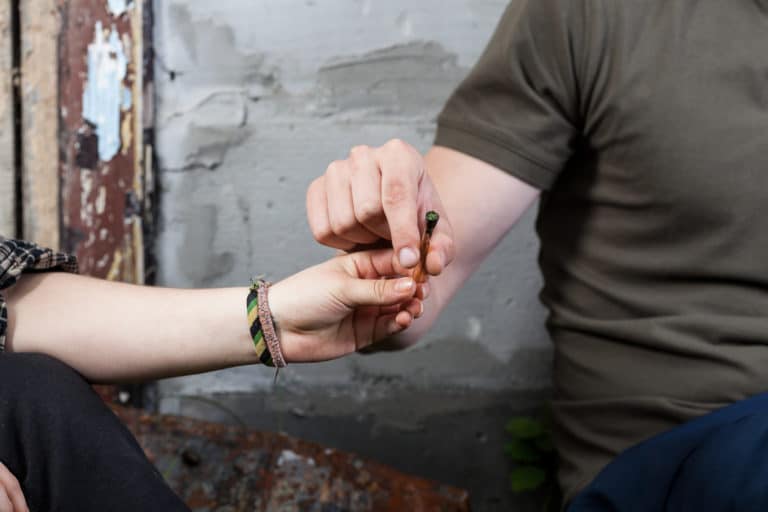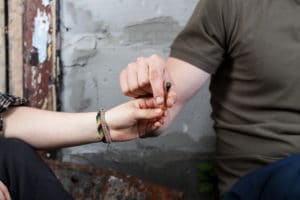 A juvenile can be charged with a criminal offense (complaint for delinquency) in Camden County if he or she is found with marijuana. While the future of marijuana remains uncertain in New Jersey, it is likely that juvenile marijuana possession and intent to distribute will always be grounds for juvenile arrests and delinquency charges. If you or your child was been taken into police custody for a marijuana offense in Camden County, contact experienced juvenile defense attorney William C. Fay to discuss how best to protect yourself. Our team defends minors facing criminal charges in Camden County and Southern New Jersey on a regular basis and we are here to help. Call us today for immediate assistance and receive a free consultation.
Juvenile Marijuana Offenses in New Jersey
In the latter half of 2018, there were many discussions of the future legal landscape of marijuana in New Jersey. After New Jersey Attorney General Gurbir Grewal ordered a temporary hold on marijuana cases pending in municipal courts, there was a lot of speculation about whether marijuana would soon be legalized in New Jersey. Then, committees of the New Jersey Senate and Assembly approved a bill that would legalize the recreational use of marijuana, as well as its growth and sale. While the bill must still be passed by the full legislature and signed into law by New Jersey Governor Phil Murphy before the adult use of marijuana in New Jersey is legal, many assume that the state is heading in that direction. Even if this current bill before the legislature passes, it is important to keep in mind that it would only legalize recreational use of marijuana for adults—possession of marijuana by a juvenile would remain an offense with legal consequences.
If you or your child is charged with marijuana possession in New Jersey, your case will be handled in Family Court in the county where you live. The New Jersey juvenile court systems works differently than adult court. When an underage person is accused of committing a criminal offense in one county but lives elsewhere, their case is sent to the county in which they live, as opposed to the county where the alleged offense occurred. Regardless of where your child was taken into custody, their case will be heard in the Camden County Superior Court in Camden if you are a resident of Camden County.
Juvenile Marijuana Possession & Intent to Distribute in NJ
If you are under 18 years of age and you are in possession of 50 grams or less of marijuana, you can be arrested and charged with a disorderly persons offense. Possessing more than 50 grams of marijuana is a fourth degree offense and may lead law enforcement to suspect you intended to sell or distribute the marijuana, rather than keep it for personal use.
Juveniles are not "convicted" but rather "adjudicated delinquent". If the judge finds that you are guilty of possession of marijuana or possession with intent to distribute marijuana, you will be adjudicated delinquent. While it is possible to face time in juvenile detention after a marijuana offense, it is much more common to be placed on juvenile probation. During your time on probation, you will be required to report to your juvenile probation officer at regularly scheduled times and may be required to submit to random drug testing.
When facing marijuana or other drug charges in New Jersey, you are entitled to be represented by a lawyer at each stage of your juvenile case. If you are seeking to avoid a conviction for a juvenile offense, it is highly advisable to enlist the help of an experienced juvenile defense attorney. Our lawyers will evaluate your specific case to determine possible defenses and we always work toward a dismissal first if possible. We have also assisted numerous clients with resolving juvenile charges in Camden County and elsewhere by obtaining alternative sentences like community service. You should speak with a member of our firm directly for answers applicable to your case.
Marijuana Use in Teenagers
While there are many known medicinal effects of marijuana that have established the case for its legalization for medicinal use in many states, a plethora of medical research also exists on the dangers of marijuana to a developing adolescent brain. Studies have shown that until at least the early to mid-20s of an individual's life, the brain is still developing and marijuana use can cause structural and functional changes to the brain, impairing flexibility in thought, abstract thinking, and planning functions of the brain, as well as memory, motivation, and decision making.
Juvenile Marijuana Attorneys in Gloucester Township, New Jersey
If you or your child have been charged with marijuana possession as a juvenile, it is important to seek guidance and representation through this process. The Camden County Juvenile Defense Lawyers at our firm are experienced in these types of cases and have represented many juveniles against criminal charges for drugs and other offenses. Contact us today for a free consultation and do not face these charges alone.