Criminal Restraint Attorneys in Camden County NJ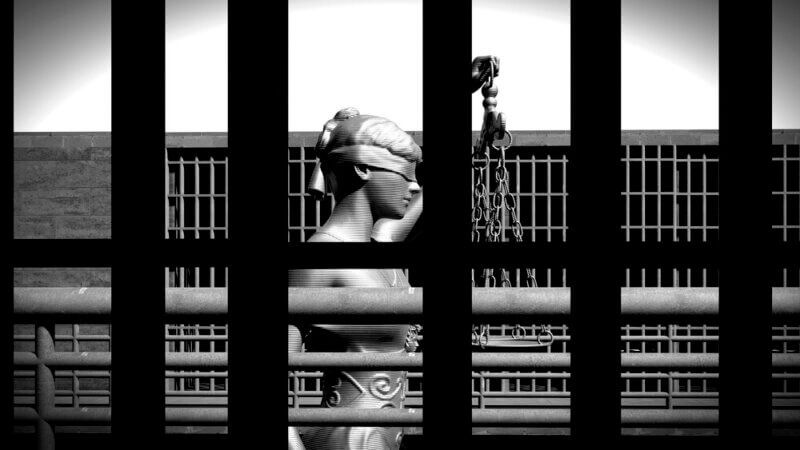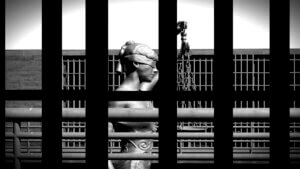 New Jersey statute section N.J.S.A. 2C:13-2, defines criminal restraint and its consequences. It is the knowing, unlawful restraint of another, against their will, under circumstances that pose a risk of serious bodily injury to that person or the placement of another in involuntary servitude. Criminal restraint is a crime of intent, meaning the person restraining another must do so knowingly, not accidentally. In other words, the perpetrator intends or is aware that their actions produce a specific result. For example, when a driver intending to keep a passenger from leaving their vehicle may step on the gas, aware that the passenger will not exit a speeding car and risk dying or grave injury.
Criminal restraint is not only an indictable crime in New Jersey that carries possible prison time. It also qualifies as a crime of domestic violence, meaning you can face imprisonment if convicted in criminal court, plus a restraining order against you temporarily and/or permanently after a hearing in family court. Seeking assistance from an experienced defense attorney is vital in these predicaments, as you may be able to avoid a guilty finding, a criminal record, and a restraining order altogether with a compelling defense.
At our Camden County criminal law office, our attorneys help individuals facing criminal restraint accusations in many ways. For instance, we may be able to assist you with getting into a diversionary program. The Pre-Trial Intervention program in the superior court allows those charged with eligible indictable crimes to complete a supervised program instead of going to prison. After successfully completing the program, the participant leaves with a clear criminal record. If you are also facing domestic violence, assault, or weapons charges, you need a strong advocate who can negotiate with the prosecutor to reduce the sentence or dismiss certain charges when they are not supported by evidence that would meet the prosecutor's burden of proof, beyond a reasonable doubt, for a conviction. Our lawyers tackle challenging cases like this on a regular basis in our practice, which focuses exclusively on criminal defense. Not only that, our trial experience often means we can often successfully litigate the case in court, showing how a prosecutor cannot prove each element of a crime to convict our clients. We examine and investigate the details of the case, the prosecutor's evidence, witnesses who may have credibility issues, and the victim regarding a he-said-she-said match with no other witnesses to the alleged crime.
If you have been charged with criminal restraint, aggravated assault, terroristic threats, possession of a weapon for an unlawful purpose, or are facing a restraining order in Camden County, New Jersey, contact us today at 609-832-3202 for a cost-free consultation.
Important Terms for a Criminal Restraint Charge in New Jersey
Unlawful refers to the means of achieving restraint by threat, deception, or force. Thus, the law qualifies that the perpetrator creating circumstances that lead the restrained person to believe that they must stay in a specific place is an instance of unlawful restraint. For example, lying to another that the doors and windows of their apartment are wired to explode if opened is an unlawful means of restraint when the victim believes it, even though the perpetrator never touches the victim.
Restraint is substantially interfering with another's liberty. Whether one handcuffs another to a chair in a room or threatens to kill the victim if they leave the room, both are instances of substantial interference with someone's ordinary freedom to come and go from a room as they please.
Serious bodily injury is physical harm that could kill, maim, or impair body parts or organ function. So, a perpetrator that places another at risk but does not necessarily accomplish serious bodily harm satisfies one element of the crime.
Involuntary servitude occurs when someone creates circumstances that cause another to believe they are not free to leave a specific location. It does not require a risk of serious bodily injury. For example, kidnapped children who remain with the kidnapper for years believe they cannot leave even though they are not held at the risk of serious bodily injury after many years.
Often, criminal restraint arises from an incident of confinement that may qualify as kidnapping or false imprisonment, depending on a jury's decision. Knowing the distinctions between these different types of criminal charges is essential.
Criminal Restraint vs. False Imprisonment
False imprisonment is also a knowing and unlawful restraint to substantially interfere with another's liberty, just like criminal restraint, but false imprisonment does not include creating circumstances that expose the victim to serious bodily harm or involuntary servitude. Thus, false imprisonment is a disorderly persons offense, while criminal restraint is a third-degree crime, a more serious crime with steeper penalties.
Kidnapping vs. Criminal Restraint
Kidnapping, a first or second degree crime, is more serious than criminal restraint and involves the unlawful seizure of a person by force or coercion, against the victim's will, and removing them from an area. Often kidnappers demand ransom for the return of the kidnapped individual.
What am I Facing if Convicted of Criminal Restraint in NJ?
Criminal restraint is a third degree crime, which means it is the equivalent of a felony. Indictable crimes in New Jersey are like felonies in other states. A prosecutor charges an individual with an indictable crime after a grand jury finds there is sufficient evidence to support the charge. A conviction for third-degree criminal restraint results in a possible sentence of three to five years in state prison and a maximum fine of $15,000.00. A third degree crime does not carry a presumption of incarceration after conviction. A judge may sentence an offender to probation, but this usually requires help from a skilled criminal defense lawyer.
How does Criminal Restraint Relate to Domestic Violence in NJ?
When the perpetrator and victim are in an intimate relationship, such as spouses or dating partners, then criminal restraint converges on domestic violence, and the restrained party may seek a restraining order against the other. The guilty party may be penalized for criminal restraint and domestic violence. However, there is an important delineation between criminal restraint and issues between parents and their minor children. Specifically, when a minor child is restrained by their adult relative or legal guardian, it is not criminal restraint if the adult restrained the child to take control of the child. Thus, a mother who confines her seven-year-old to their room for a tantrum is not criminal restraint. However, the same may not be true of a mother who confines her seven-year-old to their room to prevent visitation in a divorce or custody dispute, and she may be guilty of criminal restraint.
Speak with a Winslow NJ Criminal Restraint Attorney
William C. Fay, Esq. and the criminal defense lawyers on our team are prepared to delve into your case and offer valuable insights into how we can pursue the top approaches to your defense. Whether you are facing solely a criminal restraint charge, or a slew of allegations based on someone else's depiction of events in Pennsauken, Haddonfield, Camden, Winslow, Cherry Hill, Voorhees, Berlin, Runnemede, or elsewhere in Camden County and Southern New Jersey, contact our office at 609-832-3202 for immediate assistance. The consultation is free and we are happy to set up an appointment to meet with you as well.