Bellmawr Criminal Attorney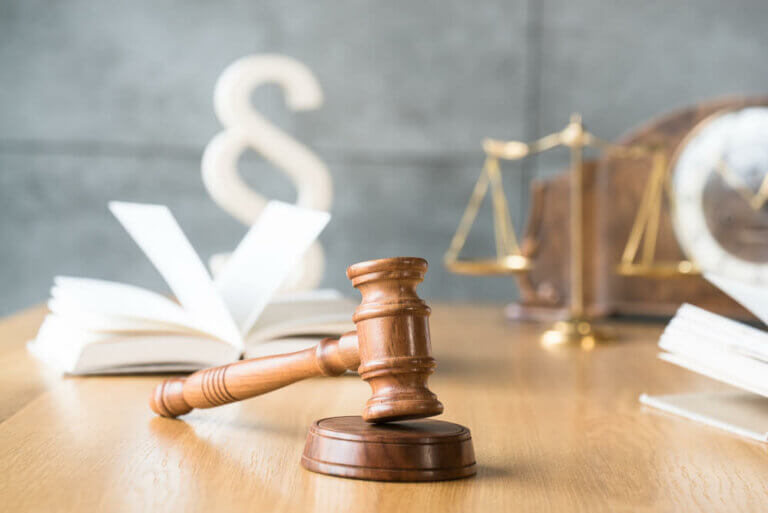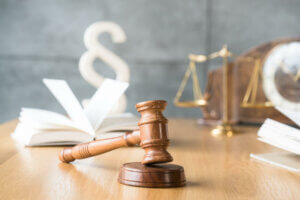 What happens if you are charged with a crime in Bellmawr, NJ? What if you were arrested on suspicion of drunk driving in Bellmawr? The answers to these questions are not always obvious because a lot will depend on exactly what offense you are accused of committing, as well as the degree of the charges against you. What is fairly straightforward and clear is this fact: you need to take the charges very seriously. A conviction could have a profound impact on your future, whether it involves crippling financial penalties, the loss of your driver's license, a criminal record, or jail time. Do not take any chances; make sure that you are fully prepared for what comes next in the legal process by speaking with an experienced Bellmawr criminal & DWI defense lawyer today.
Criminal defense attorney William Fay has the knowledge, experience, and dedication to handle every aspect of your criminal or serious motor vehicle offense case in Bellmawr, as he has successfully done for so many clients throughout Burlington & Camden County and Southern New Jersey. With experience on the prosecution and defense side of criminal law, his foresight and skill when it comes to defending his clients offers the tactical advantage you need to avoid the harsh consequences you're now facing. Contact (609)-832-3202 to speak to our experienced Bellmawr criminal defense lawyers in a free consultation. Learn more about criminal and DWI cases and defense in the borough of Bellmawr, New Jersey below.
Criminal, DWI, and Traffic Charges You May Face in Bellmawr, NJ
When it comes to criminal charges and traffic offenses in Bellmawr, the classification of the charge is often the most important aspect of the case. A criminal charge that is classified as a felony-level offense carries the possibility of prison time, and for some felony charges a lengthy prison sentence might be mandatory. By contrast, a charge that is classified as a lower-level disorderly persons offense (i.e., a misdemeanor) often results in no jail time at all. However, jail up to 6 months is a possibility for disorderly persons offenses such as simple assault. Then there are cases in which a person is cited for a traffic offense, or when they are charged with a drunk driving offense (which is also classified as a traffic violation under New Jersey law). Despite it's being a technically driving-related infraction, a DUI in New Jersey comes with harsh penalties.
Municipal Court Offenses
One thing that low-level criminal charges and DWI or other traffic charges all have in common is that they are typically handled at the local Municipal Court level. This means that your case will likely be scheduled in the Bellmawr Municipal Court, where there is a particular procedure and legal process that must be followed. For starters, a person who is charged with a disorderly persons offense or petty disorderly persons offense, arrested for a DWI offense, or cited for a traffic violation in Bellmawr will have their case sent to the local municipal prosecutor. A trial date will eventually be set if the case is unresolved sooner, and the case will be adjudicated in what is known as a "bench trial," with the Bellmawr Municipal Court judge deciding the outcome because there are no jury trials in municipal court. All of this assumes that there is no plea deal reached prior to trial, or diversionary program admission such as conditional discharge or conditional dismissal, of course.
Individuals who are charged with low-level criminal offenses, traffic violations, and DWI offenses in Bellmawr have their cases adjudicated in the local municipal court. The Municipal Court of Bellmawr is located in the lower area of the Municipal Building at 21 East Browning Road. (The Bellmawr Municipal Building is near the Camden County Library.)
Indictable Criminal Charges
The procedure for defendants charged with an indictable offense in Bellmawr is very different from the procedure for disorderly persons charges. First, the case is sent to the Camden County Prosecutor's Office. If the prosecutor's office decides to move forward with the charges, they will need to secure an indictment from a grand jury before doing so. Assuming an indictment is issued, the case would then be scheduled for trial in the Camden County Superior Court, where a jury would ultimately decide the defendant's fate. If a grand jury does not issue an indictment, the prosecutor's office will then have a choice to either drop the charges entirely or lower the charges to a lesser offense and send them back to the Bellmawr Municipal Court.
For anyone arrested in Bellmawr and charged with a more serious felony-level offense, the case is heard at the county superior court level. Defendants in these cases face the possibility of being sentenced to serve time in state prison. The Camden County Superior Court is located in the Camden County Hall of Justice at 101 South 5th Street in Camden, NJ.
Consequences You Want to Avoid when Charged with an Offense in Bellmawr
As mentioned previously, criminal, DWI, and traffic violations that occur in Bellmawr are adjudicated in either the Bellmawr Municipal Court or the Camden County Superior Court, and a defendant who is convicted or who pleads guilty to the charges can face serious repercussions. The penalties will typically depend on a number of factors, including the type of offense charged. Felony criminal charges are heard in the Camden County Superior Court, and a conviction or guilty plea comes with possible prison time. An indictable offense can be charged as either a first degree, second degree, third degree, or fourth degree crime. A conviction on a first degree charge could result in the defendant being sentenced to 10-20 years in state prison; on the other end of the spectrum, a conviction on a fourth degree charge is punishable by a sentence of up to 18 months in prison. Some of the indictable offenses commonly charged in Bellmawr include Aggravated Assault, Robbery, Burglary, Marijuana Distribution, Endangering the Welfare of a Child, and Cocaine Possession.
To reiterate, disorderly persons offenses and petty disorderly persons offenses are considered low-level crimes, so they don't always result in jail time. However, depending on the circumstances of the case, it is still possible for a defendant to be sentenced to serve time in the Camden County Correctional Facility. For example, a disorderly persons charge carries a maximum penalty of six (6) months in jail, while a petty disorderly persons charge carries a maximum penalty of 30 days in jail. Some of the more common disorderly persons and petty disorderly persons charges in Bellmawr include Simple Assault, Disorderly Conduct, Resisting Arrest, Shoplifting, Harassment, and Possession of Drug Paraphernalia.
Driving while intoxicated or driving under the influence of drugs is a traffic offense in New Jersey, but it is a special kind of traffic offense that carries unique penalties, including automatic jail time in certain situations. The penalties for a DWI offense are typically determined by the number of prior offenses, with repeat offenders being subject to much harsher punishments. Aside from DWI charges, traffic offenses can still have serious consequences for the offender, such as heavy fines, points on your license, higher insurance premiums, and even suspension of your driver's license. This is why you should always speak to a lawyer about your particular case before simply conceding the ticket in court. Common traffic citations issued to motorists in Bellmawr include tickets for Speeding, Reckless Driving, and Driving While Suspended.
More Information about the Borough of Bellmawr
Bellmawr is a borough located on the western border of Camden County. The municipality has a total population of more than 11,000 residents who live in a geographical area of just over three (3) square miles. Nearby cities and towns include Deptford Township, Gloucester City, Haddon Heights, and Runnemede. The median household income in Bellmawr is roughly $60,000, which is a little lower than the national average. Bellmawr is situated just six (6) miles from Camden, 10 miles from Cherry Hill, and 10 miles from Philadelphia. The borough's close proximity to these major municipalities gives residents access to a number of shopping centers, retail stores, fine dining and other restaurants, museums, theaters, parks, and other places for recreational activities. Since 2015, Bellmawr has been one of only a handful of cities, towns, and boroughs in New Jersey with legally-sanctioned dispensaries for medical marijuana.
There has been a surge in traffic tickets issued in Bellmawr in recent years, possibly due to an increased focus by local law enforcement on highly trafficked areas. Some of the main roadways that run through Bellmawr include the New Jersey Turnpike, the North-South Freeway (Route 42 and Interstate 76), Interstate 295, Country Route 551, New Jersey Route 168, and U.S. Route 130. The NJ Turnpike has a six-lane tollgate on the Bellmawr-Runnemede border, and it is used daily by commuters who travel to Bellmawr for work, as well as by borough residents who work in other parts of Camden County and nearby Gloucester County.
Speak with a Bellmawr Criminal Defense Lawyer in a No-Cost Consultation
You may have more options than you realize to avoid the repercussions after being arrested in Bellmawr, New Jersey. The penalties may be steep and the outcome uncertain, but our knowledgeable  Bellmawr criminal attorneys have seen them before and we are prepared to determine the best defense options you have at your disposal. We encourage you to arrange to speak with us in a free consultation by contacting (609)-832-3202 today.