Camden County NJ Heroin Attorneys
Heroin Possession & Distribution Defense Lawyers in Voorhees NJ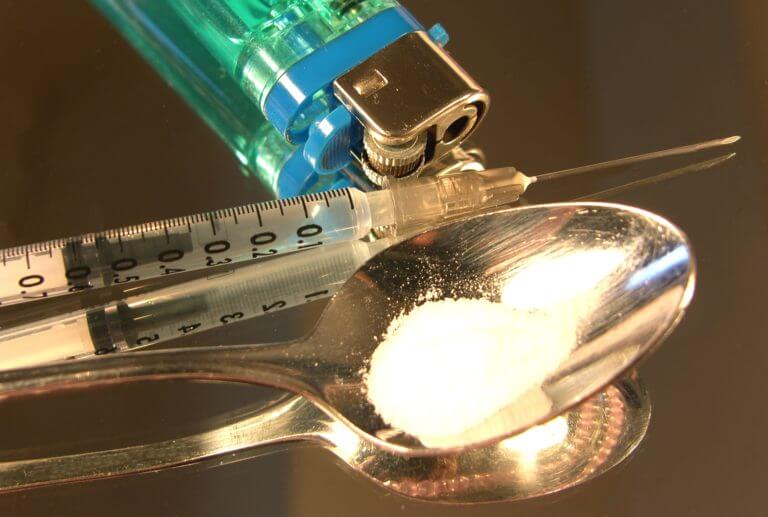 With the proliferation of prescription drugs came one unintended consequence: the increasing use and abuse of heroin in the United States. Heroin has become such a significant issue that it is now considered a full-scale national epidemic. The use of opioid prescription drugs to treat pain has created a culture of dependence that affects adults and young people alike. As heroin ravages American communities, more and more people are becoming stuck in its vice-like grip. New Jersey strictly prohibits the possession and distribution of heroin, imposing severe penalties upon convicted heroin offenders. A skilled criminal defense attorney can ensure that you pursue any and all viable alternatives to incarceration, and if the charges are unfounded, can vigorously protect your innocence at trial.
William Fay is a seasoned criminal defense lawyer who has been dedicated to defending the rights of his clients in New Jersey for years. Throughout his distinguished career, Mr. Fay has utilized skillful negotiation and a ferocious trial strategy to achieve superior results for clients in Pennsauken, Camden, Cherry Hill, Pine Hill, Bellmawr, Runnemeade, Waterford Gloucester and Haddon Twp. Mr. Fay couples his expertise in defense with his prior experience as an Deputy Attorney General for the New Jersey Attorney General's Office. By understanding the way in which the State prosecutes these cases, he is able to identify and compile evidence to create your most effective defense. For additional information and to speak with Mr. Fay today, contact his offices at 609-832-3202 for a cost-free consultation.
Heroin Possession in NJ: N.J.S.A. 2C:35-10(a)
Possession of heroin is described in section N.J.S.A. 2C:35-10(a) of the New Jersey Criminal Code. According to this section:
It is unlawful for any person, knowingly or purposely, to obtain, or to possess, actually or constructively, a controlled dangerous substance or controlled substance analog, unless the substance was obtained directly, or pursuant to a valid prescription or order form from a practitioner, while acting in the course of his professional practice, or except as otherwise authorized by P.L.1970, c.226. Any person who violates this section with respect to a controlled dangerous substance, or its analog, classified in Schedule I, II, II, or IV other than those specifically covered in this section, is guilty of a crime of the third degree.
Heroin is classified as a Schedule I drug in New Jersey's Drug Schedule. As such, possession of heroin is a third degree crime and may result in consequences including: a 3 to 5-year term of incarceration, a fine of up to $35,000, a felony conviction on your criminal record, and a 6-month period of driver's license suspension.
Heroin Distribution NJ Charges: N.J.S.A. 2C:35-5
It is also illegal to manufacture, distribute, dispense, or possess heroin with intent to distribute in New Jersey. All of these offenses are subsumed under N.J.S.A. 2C:35-5. According to this statute, the degree of these charges are contingent upon the amount of heroin involved in the offense. The thresholds are as follows:
Less than 0.5 Ounces: Third Degree Crime: between 3 and 5 years of imprisonment and a maximum fine of $75,000
Between 0.5 and 5 Ounces: Second Degree Crime: between 5 and 10 years of imprisonment and a maximum fine of $150,000
5 Ounces or More: First Degree Crime: between 10 and 20 years of imprisonment and a fine of up to $500,000
Quite obviously, prison does little to assist heroin users in recovering. Fortunately, when you are charged with a heroin offense in New Jersey and you have no prior criminal record, jail is not your only option. You may be eligible for probation or one of the State's diversionary programs such as Pre-Trial Intervention or Drug Court.
Getting into PTI for a Heroin Offense
Pretrial Intervention, or PTI, may be an option for a defendant who has been accused of a low-level indictable non-violent crime and who has no prior felony convictions on their record. For instance, if you are charged with a third degree drug offense such as heroin possession, your attorney might be able to help have you admitted into the PTI program in lieu of going to trial and facing possible prison time. You would then have to complete the probationary period without getting into any kind of legal trouble, and you would need to meet other requirements such as passing random urine tests, performing community service, and potentially completing a drug abuse rehabilitation program. Securing admission into PTI can be highly advantageous to you: not only will you stay out of prison, but you will also avoid having a criminal record for a drug crime conviction.
Can I do Drug Court to Avoid Prison for Heroin Charges?
Another diversionary option in your heroin case might be Drug Court. In most NJ drug crime cases involving an indictable offense, the case is handled in the county superior court and decided by a judge or jury at trial. However, some drug charges are treated differently. Depending on the circumstances of your case, it may be possible for your attorney to get you admitted into the Drug Court program. Drug Court is a special court program offered for drug related offenses that prioritizes drug addiction treatment and rehabilitation over punishment and incarceration. Once your case is placed on the Drug Court track, you will work closely with court administrators and drug treatment specialists to treat any addiction problems you have. Upon successful completion of the treatment program, the criminal charges will be dropped from your record.
You may also be Charged with Being under the Influence or Heroin Paraphernalia
Drug laws also punish you for being under the influence or failing to turn over drugs you found or possess to law enforcement; the latter is known as failing to make a lawful disposition. You can also be charged for having drug paraphernalia, such as heroin needles or other apparatus to ingest, inject, grow, or market heroin on the street. If caught with drug paraphernalia of any kind, you could be charged with a disorderly persons offense and face six months in jail and a $1,000.00 fine. It is also a disorderly persons offense to be under the influence of drugs like heroin or if you were under the influence of drugs and driving. Then, DUI laws apply, which are serious infractions with heavy penalties.
Contact a Camden NJ Heroin Charges Lawyer for a Free Consultation
If you or someone you love has been charged with heroin possession, heroin distribution, or another drug crime in Camden County or elsewhere in South Jersey, it is highly advisable to enlist an aggressive legal advocate as soon as possible. Contact our firm at 609-832-3202 for additional information and a cost-free consultation.