Camden County Marijuana Distribution Lawyer
Drug Crimes Defense Attorney in Southern New Jersey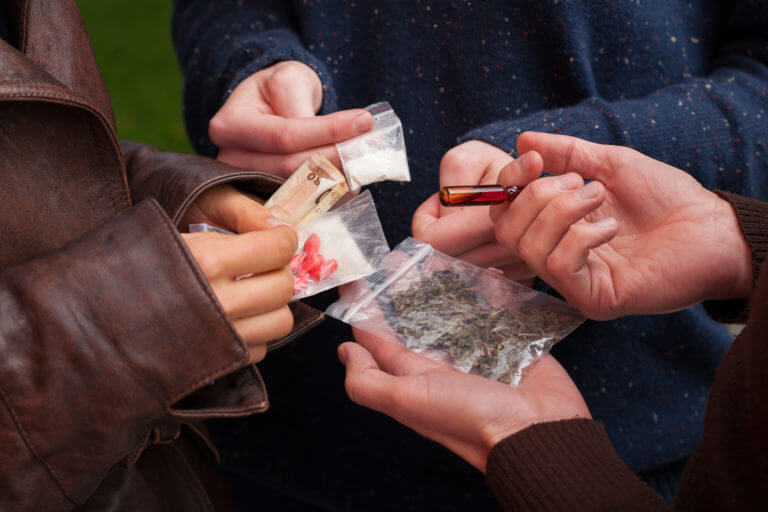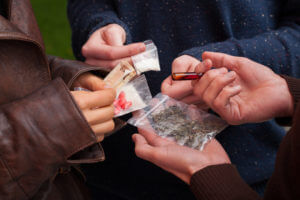 New Jersey has legalized the use of recreational marijuana. Despite marijuana becoming legal, the distribution, growing and sale of the substance is not simply legal for everyone. In other words, you can still expect to be charged and criminally prosecuted for marijuana distribution or possession of marijuana with intent to distribute in violation of N.J.S.A. 2C:35-5.  The State heavily regulates the distribution of marijuana, outlawing home cultivation and illegal sale, manufacture, or possession of the drug with intent to dispense. As a result, individuals who grow their own marijuana and/or distribute it to others are subject to serious criminal charges. Depending on the measured weight of marijuana or the number of plants involved in the alleged offense, those charged with marijuana distribution or possession of marijuana with intent to distribute may face a prison sentence ranging from 18 months to up to 20 years.
Criminal defense attorney William Fay has been defending clients accused of marijuana distribution and other drug crimes such as possession with intent to distribute in a school zone and maintaining a CDS production facility in New Jersey for years. He provides unparalleled representation and achieves superior outcomes for clients throughout Camden County, including Camden, Pine Hill, Berlin, Bellmawr, Cherry Hill, Pennsauken, Lindenwold, Winslow and Voorhees. Mr. Fay uses his former service prosecuting a vast array of criminal cases for the New Jersey Attorney General's Office to devise the best attacks on the State's case. Whether the best result in your case is an outright dismissal at trial, a dismissal through completion of a diversionary program such as Conditional Discharge or Pre-Trial Intervention, downgraded charges, or a negotiated plea to a lesser sentence, Mr. Fay will work tirelessly to secure it on your behalf. To discuss your case with Mr. Fay today, contact his offices at 609-832-3202 for a cost-free consultation.
Marijuana Distribution Charges in Camden NJ
It is illegal to manufacture, distribute, dispense, or possess marijuana with intent to distribute in New Jersey unless you are operating in strict compliance with the laws and regulations of this state. All of these criminal offenses are subsumed under N.J.S.A. 2C:35-5. According to this statute, the degree of these charges is contingent upon the measured weight of marijuana, the number of marijuana plants, or the measured weight of hashish, involved in the alleged offense. The thresholds are as follows:
Less than 1 ounce of marijuana or less than 5 grams of hashish: Fourth Degree Crime for a second offense (first time offenders receive a warning): up to 18 months of imprisonment and a fine of up to $10,000
1 ounce to 5 pounds of marijuana or 5 grams to 1 pound of hashish: Third Degree Crime: between 3 and 5 years of imprisonment and a maximum fine of $25,000
5 pounds to 25 pounds of marijuana, 10 to 50 marijuana plants, or 1 pound to 5 pounds of hashish: Second Degree Crime: between 5 and 10 years of imprisonment and a maximum fine of $150,000
25 pounds or more of marijuana, 50 or more marijuana plants, or 5 pounds or more of hashish: First Degree Crime: between 10 and 20 years of imprisonment and a fine of up to $300,000
If you are convicted of manufacturing, distributing, dispensing, or possessing marijuana with intent to distribute in New Jersey, you are also subject to a mandatory period of driver's license suspension.
Is Possession with Intent to Distribute Marijuana a Felony in New Jersey?
Marijuana distribution crimes are always indictable offenses, otherwise known as felonies. This means that depending on the amount of marijuana involved, the charge may be a felony of the 1st, 2nd, 3rd, or 4th degree. Indictable felony charges are handled in the Superior Court in the county in which the alleged offense occurred. So, if you are charged with possessing marijuana with intent to distribute in Voorhees, your case will be transferred to Camden County Superior Court in Camden. The prosecutor's office is responsible for prosecuting the case and will need to establish beyond a reasonable doubt that you committed the crime charged.
How does the State Prove Intent to Distribute Marijuana?
The prosecution will often use evidence at the time of the arrest, evidence recovered during a search, confidential informant disclosures, and police sting operations to prove marijuana distribution. If there is justification to obtain a search warrant for your home, police may execute the search warrant in accordance with the warrant and recover items that the support the case against you. Common types of evidence include: the drug itself (often in larger quantities than is consistent with personal use), drug packaging materials, scales and measuring instruments, drug paraphernalia, documents with the names of customers, and significant amounts of cash. In cases involving marijuana cultivation, plants and growing materials may also be used to prove intent to distribute and any companion charges, such as maintaining a controlled substance production facility.
Can I get PTI for Marijuana Distribution Charges in New Jersey?
In some cases, the defendant may be eligible for the Pre-Trial Intervention (PTI) Program offered for certain first offenses. In general, PTI is reserved for non-violent crimes of the third and fourth degree since they do not have a presumption of incarceration. It is possible, however, to get the prosecutor's consent for entrance into PTI even if you are charged with a second degree offense. This is rare but may be accomplished by an experienced criminal defense attorney.
Is Medical Marijuana Still Allowed in NJ?
New Jersey has allowed the use of medical marijuana for years, meaning that those who comply with the State's medical marijuana policies can legally use the drug to treat eligible conditions. New Jersey acknowledges the medical benefits of marijuana for the treatment of ailments including ALS, Cancer, Crohn's disease, HIV and AIDS, Multiple Sclerosis, Seizures, and Post-Traumatic Stress Disorder. In order to be eligible for the program, you must have one of the accepted conditions and be issued a prescription from a licensed medical professional. Those who use medical marijuana are legally allowed to obtain and possess the drug, in addition to regular citizens over the age of 21. Patients prescribed marijuana continue to have the option to obtain the drug at a state-licensed dispensary.
Get Gloucester NJ Intent to Distribute Marijuana Defense Help Today
If you or someone you love has been charged with marijuana distribution or another drug crime in Camden County or elsewhere in South Jersey, it is critical to understand all of your legal options. William Fay, Esq. has dedicated his career to criminal law, having formerly served in the NJ Attorney General's Office and becoming a skilled criminal defense lawyer who fights for his clients rights and top results. When facing drug charges and in need of assistance, contact our firm at 609-832-3202 for additional information and a free consultation.