DUI For Driving While Impaired by Prescription Drugs
South Jersey Defense Lawyer for clients Charged with Prescription Drug DUI in Camden County towns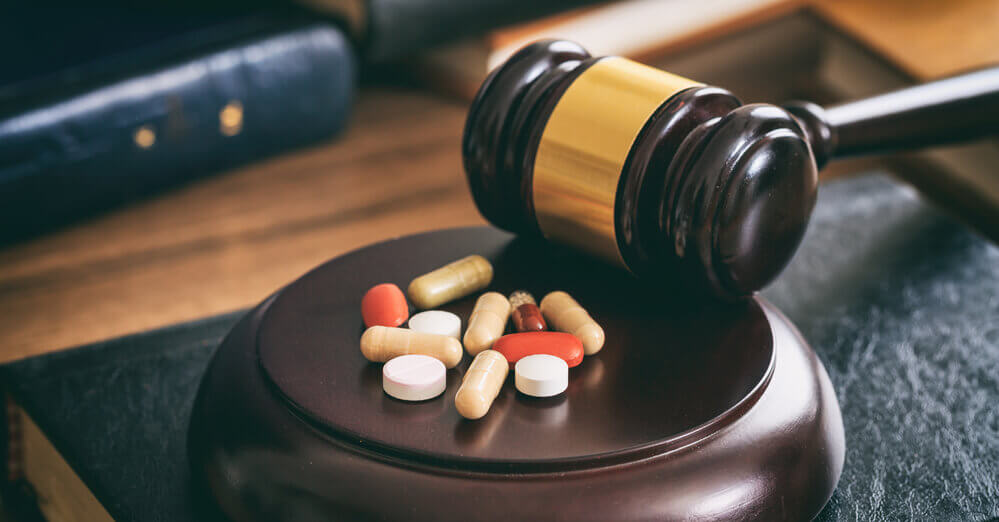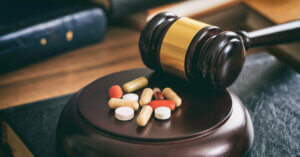 It is illegal to drive under the influence of an intoxicating substance in New Jersey, whether alcohol, marijuana, cocaine, or LSD. However, the law does not only penalize driving under the influence of alcohol and street drugs. Even legal prescription drugs can lead to a DUI for drugged driving (DUID). Whether you ingest, smoke, or inhale an intoxicating prescription drug, you can get a DUI if you drive while under its influence and face the full force of the legal consequences following a conviction. Fortunately, every defendant is presumed innocent until proven guilty. You have the right to present the best possible defense against DUI prescription drug charges and with the right help from an attorney, you may win.
William C. Fay has seen and handled numerous cases where charges for driving under the influence of prescription drugs against his clients were dismissed. With a dedicated presence as a DUI lawyer in South Jersey, he defends clients in Camden County towns such as Voorhees, Cherry Hill, Bellmawr, Pennsauken, Winslow, Mount Ephraim, and Haddon Heights. To talk to an experienced Prescription Drug DUI Defense Lawyer regarding your case, call 609-832-3202 today for a free consultation.
What does the Law Say about DUI for Prescription Drug Intoxication in New Jersey?
The law prohibits driving while impaired on an intoxicating, habit-forming, or psychotropic drug (N.J.S.A. 39:4-50). Intoxication legally means a person's reduced mental and physical abilities due to drugs or alcohol. Substances that cause drowsiness, dizziness, slowed reaction time, nausea, excitability, blurred vision, or mental fogginess are intoxicating. The law prohibiting driving while drunk, dulled, or excited by a substance allows police officers to arrest you as if you were too drunk or high to drive. Any chemical substance that affects how you operate a motor vehicle, endangering yourself and others, applies under the law.
Thus, the Vicodin prescribed for back pain qualifies as unlawful as heroin if you drive after taking it and cannot safely operate a motor vehicle since one of the drug's side effects is drowsiness. Likewise, if the police pull you over for driving erratically and find your prescription bottle, you could be arrested for a DUI, even though the drugs were lawfully in your possession.
What Evidence is Used to Prove Driving while Intoxicated by Prescription Drugs?
In some cases, a blood test reveals the drug in your system. More commonly, a drug recognition expert confirms your impairment. Typically, an officer stops a driver on the road for a traffic violation or suspicious driving, such as swerving or driving too slowly. They may suspect the driver is drunk and require the driver to take field sobriety tests and breathe into a breathalyzer to find their blood alcohol level. If the breathalyzer shows no alcohol content, the officer may suspect the driver is high on a substance. The driver may then take a blood test or give a urine sample. If the body fluid contains a drug, this may be used as evidence supporting a DUID with prescription drugs conviction.
Even in the absence of lab testing for prescription medications and prescribed controlled substances, a drug recognition expert (DRE) usually examines the driver to determine whether they are under the influence of a drug that impairs their driving. The DRE's examination, report, and testimony at the driver's DUI trial are crucial. Having a prescription drug in your system is not enough to convict you of DUI with prescription drugs offense. The prosecutor must have convincing evidence that the drugs in your system affected your ability to drive safely.
Once the DRE excludes alcohol as a possible cause of a driver's impairment, they interview the arresting officer to hear how the driver behaved during field sobriety testing and before the roadside stop. Then the DRE interviews the driver, asking about any prescription or other drugs they may have taken. They then observe the driver's eye movements for problems tracking and light responsiveness, checking their pupils' dilation, among other field sobriety tests, like the one-leg stand and other balancing tests. Then, the DRE may take the detainee's vitals and check their muscle tone and their body for evidence of injections. Some drugs affect specific body parts, for example, opioids making muscles soft and loose.
What Types of Drugs can Lead to Prescription Drug DWI Charges?
A DRE's training qualifies them to testify to the type of drug a driver has in their system and how it affects a person. DRE's are well-versed in the most common drugs in drivers' systems, such as pain relief narcotics and opioids, including Vicodin, Oxycodone, Percocet, codeine, and morphine, and even common analgesics, like Tylenol with codeine. In addition, the DRE can identify depressants and stimulants. Common depressants include tranquilizers and central nervous system depressants, like valium or Xanax. On the opposite end of the spectrum, diet pills, ADD medication, and central nervous system medications, such as Ritalin, Adderall, and Dexedrine are stimulants that affect a driver's responsiveness on the road.
Of course, cannabis, inhalants (glue, aerosol spray, nitrites), and hallucinogens, such as LSD, psilocybin mushrooms, and peyote, are also common drugs DRE's identify. Nitrous oxide or laughing gas and PCP are others. The DRE may determine which drugs they believe the driver took and whether they were impaired, even before the toxicology reports on the blood or urine sample is complete.
How can You get a Prescription Drug Driving Impairment Case Dismissed?
Given the DRE's training and experience, a defendant charged with a DUI may feel hopeless against damning testimony. However, human error, bias, environment, and other factors affect an expert's opinion. A highly experienced DUI attorney who regularly cross-examines DREs or slices a prosecutor's case apart is an invaluable ally in a Prescription Drug DUI case. A trained legal professional knows how to expose a DRE's bias and cast doubt on their conclusions. After all, they base some of their assumptions on testimony from police officers who may be biased or coloring the facts in their favor, especially if the officers initially made mistakes in pulling the defendant over before the arrest. In addition, an officer's observations may not consider other reasons for a suspect's behavior, like fear, anxiety, or fatigue after long hours at work, traumatic events at home, or other life events that may affect an individual's physical and emotional demeanor.
Since driving under the influence of prescription drugs can land you in jail and result in losing your license while paying hefty fines and long-term financial obligations, you want to get the most skilled legal representation possible. Allowing a DUI attorney to review your case, you may find the police made errors, such as stopping you without probable cause. They need to have a reasonable suspicion of illegal activity to stop you. The state cannot convict you without the report or any evidence after the police stopped you unlawfully. Additionally, they may not have administered the field sobriety tests properly, failing to give adequate instruction or choosing a poorly lit place for the test. Also, the prosecution may not be able to confirm you controlled a vehicle to prove you operated one under the influence. And finally, since the prosecution cannot convict you without a DRE report, your attorney's ability to discredit the report is crucial.
What Happens if You are Convicted of a DUI on Prescription Drugs in New Jersey?
A first offense for driving under the influence of prescription drugs is a possible 30-day jail term, 7 to 12-month driver's license suspension, up to 2 days in an intoxicated driver resource center (IDRC), $3,000.00 in surcharges, and up to $500.00 in fines. For a second offense, the penalties rise if you get another DUID within ten years from the last conviction. You risk up to 3 months in jail, a 2-year license suspension, a $1,000.00 fine, and the IDRC and surcharges of a first offense. Three offenses in ten years get you a possible 6-month jail sentence, a 10-year license suspension, and increased surcharges of minimally $4,500.00 in addition to the IDRC requirement.
Talk to a Voorhees Prescription Drug DUI Attorney Today
Knowing your defense options and seeking legal counsel when charged with driving while impaired by prescription drugs is critical. With such grave consequences, you want to avoid conviction if possible. Get help from an experienced Prescription Drug DUI attorney by contacting 609-832-3202 now. Free consultations are available anytime to meet your needs. Our practice serves all of Camden County and Southern New Jersey, including Camden City, Lindenwold, Berlin, Collingswood, Runnemede, and Gloucester. Talk to us today to begin your defense for driving intoxicated by prescription drugs.