Camden County Bank Fraud Lawyer
Defending Clients Charged with Defrauding Financial Institutions in New Jersey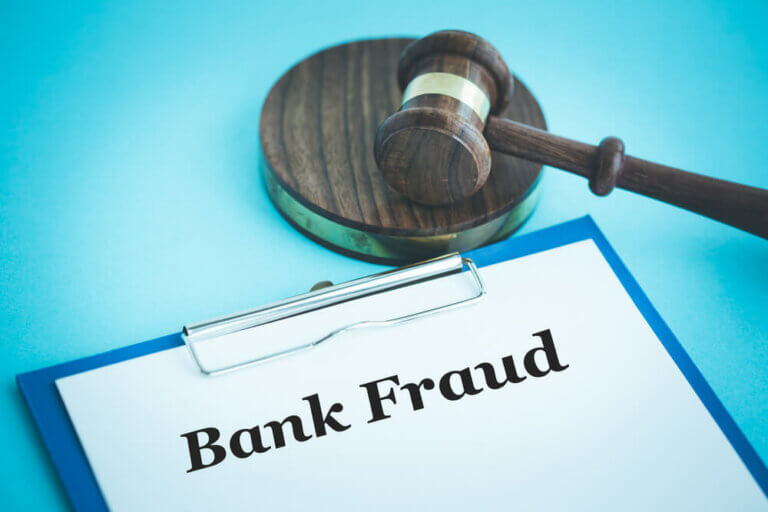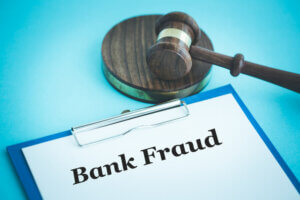 Bank fraud is a white collar crime accomplished by an individual's deceit or misrepresentation to a bank, financial institution, or bank depositor to obtain money, property, securities, credit, or assets. Check fraud, counterfeiting, identity theft, and mortgage fraud aim to defraud a bank of money or property. It is a federal crime under U.S. Code Section 1344. It punishes a person involved in a knowing scheme to defraud financial institutions of "money, funds, credits, assets, securities, or other property" by fraud. With up to three decades of prison time, and even potentially more on the line if you are facing multiple charges in a bank fraud case, working with a talented attorney who can strategize your defense with you simply makes sense. Your future may depend on it. Rest assured, an attorney can ease your mind by helping you defend yourself against stiff charges.
If you are currently being accused, investigated, or charged with bank fraud in New Jersey, contact former Deputy Attorney General with the New Jersey Office of the Attorney General, William C. Fay, for immediate assistance with protecting your rights. Mr. Fay is an accomplished criminal defense attorney who defends clients against state and federal prosecutions in Camden County, Burlington County, Gloucester County, and across the state of  New Jersey for years. Formerly working on behalf of the state in investigating and prosecuting crimes, Mr. Fay's knowledge and experience handling criminal investigation at the state and federal level is supreme. He will personally handle your case from the moment he becomes involved and preserve your interests while confronting aggressive investigators and prosecutors who seek to intimidate you into accepting a plea or admitting culpability. Contact our law office today for a free consultation and begin strategizing your top defense. You can reach us at 609-832-3202 anytime for immediate assistance.
Crimes Considered Bank Fraud in New Jersey and the U.S.
Bank fraud encompasses many fraudulent activities, such as skimming, check fraud, credit and debit card fraud, forgery, money laundering, wire fraud, and falsifying loan or financial documents. All fraud involving a bank, financial institution, or its members constitutes bank fraud. Thus, New Jersey punishes bank fraud as a species of fraud. Fraud is making y misleading statements or omitting information relating to a scheme to obtain money or property. Material means the statement or omission helped the perpetrator accomplish the fraud or convinced the victim to believe the perpetrator. N.J.S.A. 2C:21-1 criminalizes fraud and deceit.
Instances of bank fraud include skimming, which is the illegal copying of credit card or debit card information by obtaining the information on a magnetic strip. For example, one who replaces an ATM card reader with a counterfeit reader to get bank card information is a skimmer. Check fraud is another form of bank fraud. Under the check fraud umbrella falls forgery, theft, check kiting, and washing. An individual who signs a check that does not belong to them to get funds commits forgery and one who steals checks may be guilty of theft and forgery when they sign a stolen check. Check kiting passes a check with insufficient funds to cover the check amount, and washing alters a check by chemically removing dates or amounts.
Finally, credit or debit card fraud occurs when someone runs up charges on a stolen credit or debit card or information from them. Card owners typically discover fraud when examining their credit card or bank statement and find unknown payments or debits. Often, after paying for gas with a credit card or visiting an ATM, an individual may discover fraudulent charges on their statements. The defrauder obtained card information and made purchases with it.
Elements of a Bank Fraud Offense
The elements that a federal prosecutor must prove under U.S. Code, Section 1344, are an individual's knowing engagement in a scheme or artifice to defraud a financial institution to obtain money or property the financial institution owns or controls by false representations, pretenses, or promises. Financial institutions are federally insured banks and credit unions, and certain other depository institutions.
Common Charges Filed in Bank Fraud Cases in New Jersey
Since bank fraud constitutes a wide range of dishonest behaviors, an individual may face multiple charges for the same factual circumstances of fraud and deceit. For example, a violation of U.S. Code 1334 may also include a Title 18, U.S.C. section 1014 violation criminalizing false statements to financial institutions. Moreover, Title 18 U.S.C. section 1028(a) punishes those who knowingly take another's identification as aggravated identity theft. Sections 1014 and 1028(a) are punishable as separate crimes from bank fraud, and aggravated identity theft comes with an automatic two years in prison consecutive to other sentences. And when an individual participates in a scheme involving others, they may face conspiracy charges also.
Federal prosecutors may charge large-scale schemes with many participants in federal racketeering under the RICO statutes. And when perpetrators commit bank fraud using the Internet, they may face wire fraud in addition to bank fraud, defrauding a financial institution, conspiracy, counterfeiting checks, forgery, money laundering, bank impersonation, identity theft, Internet fraud, and other fraud charges, depending on the circumstances and extent of the scheme.
Those who steal checks from mailboxes, office mailrooms, or post offices are guilty of mail fraud, and when they use the checks to impersonate the check payees, they commit identity theft. Even uninsured bank representatives can commit bank fraud by soliciting investors on the pretense that they represent a federally insured bank, knowing their bank is not insured.
Who Conducts Bank Fraud Investigations in NJ?
Large-scale bank fraud schemes are typically on the radar of federal investigative agencies like the FBI and IRS. Investigations may take years to complete before suspects receive subpoenas to provide documents or phone calls from the investigating agency. However, a federal prosecutor may charge an individual in federal court for violating the specific bank fraud statute and others relating to false statements to federally insured banks or credit unions.
Charged with Bank Fraud in NJ, Where will my Case be Heard?
When a federal prosecutor brings charges for federal law violations against a New Jersey resident, they file a criminal complaint in the U.S. District Court of New Jersey. They then obtain an arrest warrant, issue a grand jury subpoena, and execute a search warrant. At the first hearing, a federal judge decides whether to detain or release a defendant and reads the charges to the defendant. The prosecutor then seeks an indictment from the grand jury that determines whether there is probable cause that the defendant or defendants committed a federal crime.
When the case proceeds to arraignment, the defendant pleads guilty or not guilty to the charges. From there, the case moves through pretrial hearings to a trial or settles in a plea bargain or dismissal before then. However, before the arrest, when an accused is aware of an investigation and the potential for criminal charges, they should contact a criminal defense attorney experienced in bank fraud, the federal court system, and the state judicial system. Hiring an attorney as soon as possible is imperative to protect your rights and prevent you from making any incriminating statements that may be used against you in court.
Prison Sentences, Fines, and Penalties Associated with Bank Fraud in New Jersey
When you face bank fraud charges, you risk significant prison time. For each specific charge constituting bank fraud, a conviction can result in 30 years in prison and one million dollars in fines.  With multiple charges, you could be looking at many years in prison.
Defending Against Your Bank Fraud Charges
A federal or state prosecutor must prove that you had the intent to defraud and knew, at the time, that the acts you committed were fraudulent. A mistake is also a valid defense when you believed sufficient funds were in your account before you wrote a check or someone paid you with a bounced check. Even law enforcement could be mistaken about you having committed fraud. And you may have committed fraud under duress, facing a threat to your life or someone else's. Further, when the prosecution's evidence is the fruit of an illegal search, the state may not use evidence gathered in violation of your constitutional rights. Your attorney can file a motion to suppress such evidence.
Contact a Bank Fraud Defense Attorney in Camden, NJ for a Free Consultation
There are many defenses available in bank fraud cases, so talking to a knowledgeable defense attorney who can investigate the facts, evidence, and circumstances to arrive at the best defense approach for you is vital. Contact aggressive criminal defense lawyer William C. Fay, Esq. for a free consultation regarding your bank fraud case. He can handle the agencies and federal and state authorities that may be trying to implicate you and defend your innocence in U.S. District Court or Camden County, Burlington County, or Gloucester County Superior Court. Don't hesitate to call 609-832-3202 to discuss your case with Mr. Fay today.