Camden NJ Money Laundering Attorneys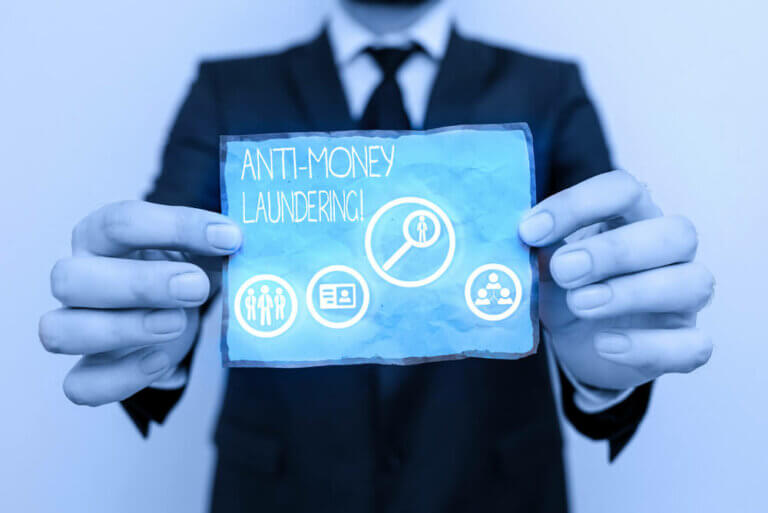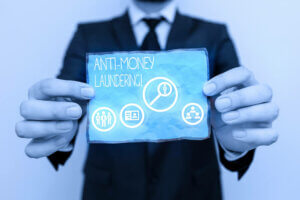 Money laundering is a financial crime under New Jersey statute N.J.S.A. 2C:21-25, which describes four types of prosecutable conduct considered money laundering. In essence, money laundering is hiding the income from criminal activity through a legitimate business or transactions to make money appear to come from legal sources. Since money laundering and the underlying illegal activity involving drugs, sex, theft, or fraud are crimes, the penalties for money laundering can add up to years in prison and excessive fines. 
If you face money laundering charges anywhere in Camden County, New Jersey, such as Haddonfield, Haddon Heights, Cherry Hill, Collingswood, Pennsauken, Voorhees, Lindenwold, Winslow, Berlin, Stratford, and Gloucester, speak with a highly qualified white collar crimes attorney at our Camden County defense firm to contest the charges against you. One of our partners, William C. Fay, Esq. previously served as a Deputy Attorney General with the New Jersey Office of the Attorney General, where he investigated and prosecuted all manner of criminal charges. This experience has provided him with a wealth of knowledge in the realm of criminal investigations and prosecutions, which he has used for many years as criminal defense lawyer providing the utmost defense to our clients. We encourage you to call us at 609-832-3202 or contact us online for additional assistance. We are available anytime to provide you with a free consultation. 
Money Laundering in New Jersey Defined 
When individuals or criminal organizations acquire money through drug distribution, sex trafficking, fraud, theft, or other illegal means, they cannot deposit such monies into a bank account to use without getting caught by law enforcement. The federal and state government taxes income and banking institutions have reporting requirements. Thus, using illegally obtained money requires taking steps to "clean" it. Hence the term "money laundering." 
Four Prosecutable Categories of Money Laundering Crimes under NJ Law 
New Jersey law divides money laundering into four categories according to the prevailing statute, N.J.S.A. 2C:21-25. The first is the transportation or possession of property known to be the fruit of criminal activity. The state must prove the accused knew or should have known the property came from illegal activity to convict them. Thus, a mule who knows they are aiding money laundering by delivering money known as illicit drug money to another is guilty of this type of money laundering.
When the mule opens a bank account in their name, depositing money known as drug money or otherwise generated through crime, they are active participants in evading reporting requirements, the second type of money laundering. Again, the intent is critical. The mule or other participant must know they are helping to further criminal conduct in hiding or avoiding the mandatory reporting of such property to the authorities by state or federal law.
In addition, the one directing, organizing, controlling, or financing the money laundering operation, meaning transporting or transacting to place, layer, or integrate property acquired through criminal conduct, is also guilty of money laundering. Lastly, the fourth category is making a transaction, knowing the money or property was unlawfully obtained and intending to further a crime. It also includes concealing the property owner's identity or evading the reporting requirements mandated by law. All four types revolve around acquiring money or property through crime and hiding the criminal fruits by laundering it through legitimate businesses or activities.
Three Critical Aspects of Money Laundering Crimes 
Three steps to money laundering include placing, layering, and integrating. The first step, or placing, consists of breaking up big money sums into smaller chunks to distribute to various financial institutions. Layering creates distance between the money launderers and the money by getting it "cleaned" into legitimate sources. And integrating is returning the "clean" money to the money launderers. For example, money launderers "smurf" or divide a large chunk of money into smaller amounts to deposit in various bank accounts scattered in different locations. Since banks must report deposits over $10,000.00 or suspicious deposits to government regulators or the authorities, smaller deposits allow launderers to escape detection.
The second part of the money laundering scheme is to distance the money from the launderers by shuffling it around, called layering. They can do this by using mules, who may or may not be aware of the money laundering scheme. So, a money launderer may hire someone with a clean record to do a job for them, which requires them to open a bank account. The money launderers then move money around from the bank account.
Alternatively, they set up shell corporations that are either legitimate companies that fund other enterprises (but the companies do not do actual business) or fake corporations overseas that allow money launderers to avoid reporting requirements to the IRS. They can also invest in portable goods, like gems and gold; buy and sell real estate; or gamble. However, using the Internet is an even easier way to wash money. Money launderers access technology and software to transfer money peer-to-peer through mobile phones or invest in virtual money, such as Bitcoin.
Anonymous servers allow transfers from an unidentified IP address or online gambling, auctions, and sales offer methods to use virtual currency to invest in and convert the currency to real money, a form of integration. Other ways to integrate include fake loans or employee payments and shareholder dividend payments from the money launderers' companies. Finally, there are the classic scams to get victims to deposit inheritances or found treasure into the victim's bank account, a portion of which then gets transferred to another account.
Grade of NJ Money Laundering and Sentencing for Charges in the First, Second & Third Degree 
Once the state convicts money launderers, the judge must determine a sentence. The higher the value of money or property, the higher the crime grade level. For instance, money laundering property valued at $500,000.00 or more is a first degree indictable crime. That means a prison sentence of up to 20 years and a potential fine of $200,000.00 or three times the value of the subject property, whichever is greater. Additionally, a convicted defendant must serve a minimum sentence before parole eligibility.
Otherwise, $75,000.00 is the threshold between a second and a third degree crime. $75,000.00 or more is a second degree crime, punishable by up to 10 years in prison and the maximum fine of $150,000.00 or three times the value of the laundered property, whichever is greater. Third degree criminal convictions warrant a 3 to a 5-year prison sentence and a maximum fine of $15,000.00 or three times the property value, whichever is greater.
Additional Sentencing Considerations in Camden County Money Laundering Cases 
Add on criminal sentences for the underlying crimes, like fraud, identity theft, cybercrimes, forgery, and other crimes that generated money, and convicted money launderers face consecutive prison terms. They could be in prison for a very long time. Moreover, first and second-degree offenses do not qualify for the Pre-Trial Intervention (PTI) program that allows first-time offenders to serve their sentences in a diversion program rather than prison. A first-time offender with a third degree criminal conviction is eligible and a talented lawyer may be able to get your charges downgraded so that you can apply for PTI, or get special approve from the prosecutor for your application based on a compelling presentation of the facts and evidence in support of your case. Finally, a conviction can lead to deportation if the property value is $100,000.00 or more. Money laundering is also a federal crime, which means potentially longer sentences and higher fines.
Are there Defenses to Money Laundering Accusations in NJ?
Federal or state-prosecuted money laundering charges may end in convictions unless an accused defendant has valid defenses. For example, they may have been unaware that the money or property was illegally acquired. Additionally, when the money did not result from criminal activity, there was no crime. Thus, a defendant who did not know the money came from criminal activity may not have intended to hide money. The state must prove all elements of the crime to convict someone.
Furthermore, the police must investigate and obtain evidence lawfully without violating an accused's rights. Otherwise, a judge can suppress evidence obtained in violation of the constitution, and the state cannot use it against the accused. Like some much about money laundering charges in New Jersey, those being investigated, or arrested and charged may not know the police violated their rights without a criminal defense lawyer's thorough review of the case.
Money Laundering Defense Lawyers in Voorhees NJ
As a first step, contact us for a free consultation and find out more about the charges, the consequences, possible defenses that can be used to win your case, and how we can assist in the process of defending you against white collar criminal charges like money laundering and others such as theft by deception, extortion, fraud, drug distribution, credit card fraud, and identity theft. Call us right away at 609-832-3202 if you need more information after you or someone you love is being investigated, or has been arrested on money laundering charges in New Jersey. Our defense lawyers are ready and here to help.