Child Pornography Possession and Distribution in Camden County, NJ
Be Prepared with Defense Help from an Experienced Camden Child Pornography Attorney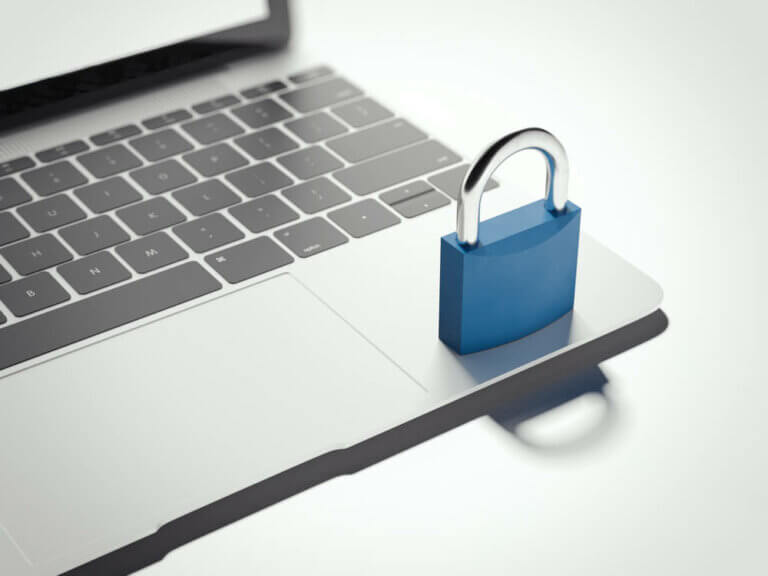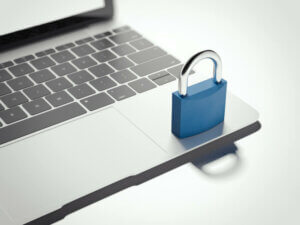 Getting caught with photographs, videos, or other depictions of sexually explicit material involving minors is illegal in New Jersey and a crime most people find particularly heinous. A conviction comes with both a likely prison term and enduring stigma. In addition, prosecutors are less likely to give a defendant accused of possessing or distributing such material a break. If you have been charged with any violation involving child pornography, you are best served to hire an experienced sex crimes attorney who can strategize with you about your best defense. A solid lawyer does their own investigation, intent upon knowing the contents of what law enforcement and the prosecution deem child pornography, how such evidence was retrieved, whether your computer is solely used by you, and what explanations may be available for how such materials appeared in the first place. Your defense may lie somewhere hidden in the details, the kind of nuance that your top criminal defense professional knows how to find.
Our Camden County criminal defense law firm is poised to tackle every aspect of your case to prepare and execute the premium-level defense that we provide to clients charged with child pornography offenses and other crimes in towns throughout the area. Whether you are under investigation, have been arrested, or are trying to figure out what to do about the charges filed against you in Bellmawr, Berlin, Cherry Hill, Collingswood, Gloucester, Haddonfield, Lindenwold, or another local town in Camden County, call us at (609)-832-3202 for a free consultation. A lawyer is ready to talk through the details of your case now or schedule an appointment to come meet with us.
Child Pornography Distribution under New Jersey Law
Endangering the welfare of a child in New Jersey ranges from direct harm to a child by sexual or physical abuse or neglect, to child pornography distribution and possession. Under N.J.S.A. 2C:24-4(b)(5)(a), it is a second degree crime to disseminate or possess with the intent to distribute depictions of child abuse, exploitation, or pornography. It includes maintaining such material on a computer or other electronic device capable of sharing files with other computers or devices. The penalty for distributing and having exploitative child materials is severe, and the legislative intent to seriously punish a violator of this law is clear. The law includes the possibility of enhanced sentences and mandatory minimum prison terms. If accused of violating N.J.S.A. 2C:24-4(b)(5)(a), you will need expert legal representation to help you avoid the worst possible consequences.
Second degree crimes are punishable by 5 to 10 years in prison and a $150,000.00 fine. If convicted, the law presumes you go to prison, so Pre-Trial Intervention is not available. And if you possessed 25 or more of the prohibited images or reproductions, you will not be eligible for parole before serving a mandatory one third to one half of your sentence. Plus, if you have a prior conviction for this crime, you are looking at an extended prison sentence. You could be spending the maximum years under the law.
Possessing Child Pornography Violations in NJ
Under N.J.S.A. 2C:24-4(b)(5)(b), anyone who intentionally possesses, views, or controls sexually explicit materials depicting child exploitation, is guilty of a third degree crime and risks 3 to 5 years in prison and a $15,000.00 fine. They might risk a longer sentence if they already have a conviction for violating this section. They will surely face prison if they possess 100 or more of the prohibited materials, even for a first offense. Although a third degree crime does not come with an incarceration presumption as second and first degree crimes do, a judge may not allow an individual committing this crime a probation sentence. Perhaps even less likely is a prosecutor's willingness to accept one charged with harboring child pornography to complete a diversionary program like Pre-Trial Intervention, even if it is their first offense. Prosecutors view a defendant guilty of possessing pornographic materials as displaying antisocial behavior and therefore, not the profile of one who should have access to a diversionary program.
What is Considered Child Pornography in New Jersey?
By law, child pornography includes images photographically or digitally reproduced depicting a minor under sixteen years old engaging in prohibited sexual activities, such as intercourse, masturbation, oral sex, sadism, masochism, bestiality, or sexually stimulating nudity of any kind.
What Must be Proven to be Convicted of a Child Pornography Offense in New Jersey?
To convict you of possessing or viewing child pornography, a prosecutor must prove that you knowingly had, viewed, or controlled sexually exploitative depictions of child abuse or sexual exploitation. The knowledge pertains to possessing, viewing, or controlling the prohibited depictions, not the age of the depicted child. It is no defense that a defendant did not know the child was underage.
For a distribution conviction, the prosecutor must prove you knowingly distributed, possessed, and intended to distribute or file share child pornography. The required knowledge refers to the nature of the material distributed, owned, or shared and the intention to disseminate the materials to others. Evidence that you knowingly sold, transferred, or published photos, videos, or reproductions of child pornography depicting prohibited sexual acts that you knew were child pornography could convict you of a second degree crime.
Is Registration as a Sex Offender Required for Child Pornography Crimes in NJ?
A sex crime typically requires a convicted individual to register as a sex offender under Megan's Law. Registration with law enforcement that maintains the registry of sex offenders requires you to submit fingerprints, photos, addresses, and vehicle identifying details, among other items. The registry entry includes details of your crime. You must notify law enforcement of any change of address for your lifetime or minimally 15 years before you can apply to remove yourself from the registry. Second degree distribution and possession with the intent to distribute child pornography convictions require registration as a sex offender.
Are there Ways to Get NJ Child Porn Charges Dismissed?
Although you face serious charges, you do have defenses. A judge, jury, and prosecutor must look at each case based on the facts at the time of the alleged distribution or possession. As such, if you borrowed your roommate's computer and did not know about child pornography stored on it, the state may not prove you knowingly maintained child pornography. Since it was not your computer, even your roommate's claim that the material was yours is unlikely to succeed. Instead, the prosecution would have to show you were the one that was responsible for the pornography's existence on the computer or that you viewed the material knowing it was there.
In addition, accidentally coming across child pornography on the internet or downloading pornography that does not depict children engaging in sexually prohibited acts is not illegal. The state would have difficulty proving intention and knowledge regarding viewing and downloading illicit materials. Other defenses include constitutional violations law enforcement committed to obtain evidence against you. Warrantless searches or groundless warrants that lack probable cause can get police evidence excluded from the jury at a trial. Finally, the state has until five years after the child victim depicted in the pornography reaches 18 to charge you with violating N.J.S.A. 2C:24-4.
Call our Pennsauken Child Pornography Defense Lawyers if You Have been Charged in Camden County
A child pornography distribution and possession defense attorney at our law firm knows their way around the criminal justice system and how to defend an accused individual when negotiating with a prosecutor or presenting a defense to a jury in Camden County Superior Court. Consult with a superior criminal lawyer to help you make the right decisions as soon as you know you are under investigation for possession or distribution charges involving photos or videos of minors in New Jersey. When representing clients on a regular basis, we first determine through our analysis of the evidence if we can raise objections to the state's attempt to seize your computer, phone, or other possessions without the appropriate warrant. We also advise our clients not to speak to investigators without us present and preserve other protections provided to you under the law.
Contact our child pornography defense lawyers immediately to have a free and confidential consultation if you suspect you are under investigation. Trusted counsel could be your way out of the criminal justice system and moving on with your freedom intact. Contact us online or call (609)-832-3202.