Sex Offender Registration in New Jersey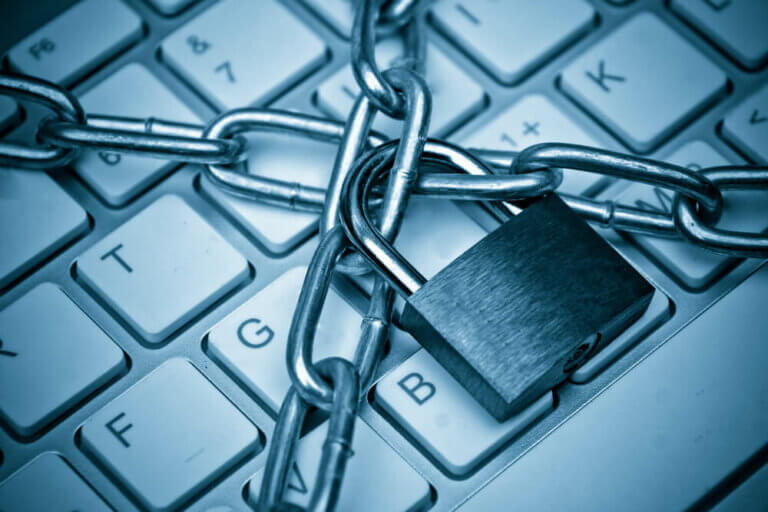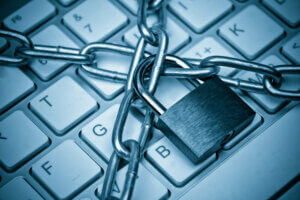 Sex crimes like sexual assault, lewdness, promoting prostitution, luring, aggravated sexual assault, child pornography, human trafficking, and criminal sexual contact, result in long prison sentences and high fines, along with a host of other penalties, some potentially life-long. Megan's Law sex offender registration is one of the possibly permanent consequences of a sex crime conviction in New Jersey. As a dedicated criminal defense attorney handling all types of sex crime cases, William C. Fay, IV, aggressively defends those accused of sex crimes requiring Megan's Law registration in Camden County and courts across the state. His experience as a former Deputy Attorney General with the New Jersey Office of the Attorney General provides a wealth of knowledge and experience from which to pull when fighting for the rights of his clients charged with Megan's Law sex offenses. Please contact Mr. Fay to discuss your specific criminal charges and what he can do to help you stay off Megan's List with a well-formulated defense strategy. You can call 609-832-3202 for a free and confidential consultation and receive immediate assistance.
What does Megan's Law Mean in New Jersey?
Those convicted of sex crimes involving violent assault, such as sexual assault and aggravated sexual assault; those consisting of sexual contact, such as aggravated criminal sexual contact or kidnapping with sexual contact; and those committed against children, such as endangering the welfare of a child with sexual conduct that debauches the child's morals, enticing, luring, and endangering the welfare of a child involving child pornography, are required to register as sex offenders. When paroled or placed on probation after conviction, a sex offender is notified by the court administration or the Department of Human Services that they must register with the Sex Offender Registry. Imprisoned sex offenders register before release. Failure to register as a sex offender is a fourth degree crime.
Considerations for Sex Offender Tiering
Offenders are identified and listed by tier, depending on the likelihood of their re-offending, the severity of the crime or crimes in their case, and the risk posed to the community. Tier 1 offenders are least likely to re-offend, while Tier 3 are most likely to endanger others. Tier 2 offenders are moderately risky.  A tier determination is based on Registrant Risk Assessment manuals that provide a checklist of criteria for the three tiers. The highest tier is relegated to violent sex offenders who committed serious crimes, determined by the age of the victim or if a weapon was used. The lowest tier means that the crime was not violent and the facts, including the criminal history of the offender, show the offender is not a risk to re-offend.
Other factors considered in designating a tier are whether the victim was a family member, friend, or stranger and the number of victims; the frequency of incidences and the timing of the last incidence; the psychological state of the offender and whether they have undergone counseling or suffer substance addiction; and social factors, such as the education, job, and community the offender lives in, whether they have support or are receiving therapy. Once the designation is made, the offender is notified of the tier by the prosecutor's office, so that the offender may make an application to object in court to the designation if they so choose. The following page provides more information about Megan's Law Tier Classification Hearings and Challenges.
What does Megan's Law Registration Information Include?
The Sex Offender Registry contains the name, all names used, addresses, photos, license plate, vehicle description, fingerprints, convictions, and circumstances of the crime or crimes committed by sex offenders. As a condition of parole, all sex offenders must register, pursuant to Megan's Law, to safeguard the community in which the offender resides. Sex offenders who move to New Jersey from out of state must register as a sex offender ten days after entering the state. The county prosecutor then relies on out-of-state records and their own assessment to designate the offender's tier, potentially categorizing the offender in a different tier than they had in another state. This may trigger new notification requirements.
Who is Notified when Someone is Required to Register?
The Registry puts communities on notice that a sex offender lives nearby. Offenders must update the Registry each year with changes of address, and the prosecutor's office notifies organizations and communities that deal with children, including schools, after school programs, sports leagues and other organizations that cater to children, which sex offenders within the community are likely to re-offend. As such, third-tier offenders warrant notification to the entire community, but Tier 1 registrants are not reported to schools and community organizations, as they pose the least risk to commit further sex crimes. However, all registrants are reported to local law enforcement.
What other penalties come with Megan's Law sex offenses?
Depending upon the circumstances, sex crimes may be classified anywhere along the range of criminal offenses, from a disorderly persons offense to a first-degree indictable crime. For example, kidnapping is a second-degree crime with a maximum 10-year prison sentence, unless sexual assault occurred during the kidnapping, in which case the crime is elevated to a first-degree crime, carrying a potential sentence of 20 years imprisonment. In general, penalties are higher for sex crimes against minor children. Aggravated sexual assault is a first-degree crime in New Jersey. If convicted, a defendant faces 10 to 20 years in prison. In addition to serving 85% of the sentence and registering as a sex offender, a conviction for aggravated sexual assault may result in life-long supervision and monitoring.
In addition to registering as a sex offender, N.J.S.A. 43-6 requires mandatory minimum sentences for certain sex crimes, meaning that the law mandates a convicted sex offender serve a minimum number of years in prison, which is 85% of their sentence, before becoming eligible for parole. Ordinarily, a prisoner can earn credits for good behavior and working in prison to earn an early parole eligibility date, reducing their sentence in half. However, mandatory minimums pursuant to the No Early Release Act (NERA) are attached to specific categories of crimes, like certain drug crimes or sex offenses. Sexual assault, aggravated sexual assault, and kidnapping fall under the NERA sentencing rules.
What is an Avenel Evaluation?
An Avenel evaluation, named after an adult diagnostic and sex offender treatment center and prison, is used to determine if a sex offender would benefit from therapeutic sex-offender treatment for compulsive and repetitive conduct that led to sexual assault, aggravated criminal sexual contact, kidnapping, child endangerment, or aggravated sexual assault. The evaluation, which is conducted by a mental health professional, covers an offender's entire profile: family, social, educational, psychological and employment history, as well as their sexual history and risk of re-offending. The evaluation report with recommendation is sent to the sentencing judge for sentencing consideration. If eligible for treatment center incarceration, an offender will serve their entire sentence at the facility and may be required to continue treatment after their release.
Life-long Parole and Petitioning to End Megan's Law Supervision
If paroled or released, certain crimes are subject to Supervision for Life. If convicted of luring, kidnapping, child pornography possession or dissemination, endangering the welfare of a child, aggravated sexual assault, aggravated sexual conduct, and sexual assault, an offender must deal with Parole Supervision for Life, in addition to Megan's Law registration, and may be restricted by a parole officer from living in certain households, using the internet, or accessing computers. A violation of the requirement is a separate crime. However, in some cases, offenders may petition the court after 15 years to get off Megan's Law and its associated requirements.
Facing Sex Offender Registration? Don't Delay in Getting Top Legal Representation in Camden, NJ
In all, sex offenses severely limit a convicted offender's prospects. Your living arrangements, job prospects, and freedom may be severely limited. However, a criminal defense attorney experienced in sex crimes defense can advocate for you, helping to challenge what most affects your life after conviction. If you have been charged with a sex crime anywhere in the Camden County, Burlington County, or Gloucester County area, contact Megan's Law Attorney William C. Fay as soon as possible. He can help you before you are even questioned by law enforcement or court officials, fight the charges against you in court, challenge your proposed Tier designation, and assist with removing the Parole Supervision for life component of your sentence. Be proactive about defending your case from the very beginning by contacting the Law Office of Proetta, Oliver, & Fay at 609-832-3202 to discuss your case with an attorney free of charge.