Theft by Extortion Defense Attorney in Camden County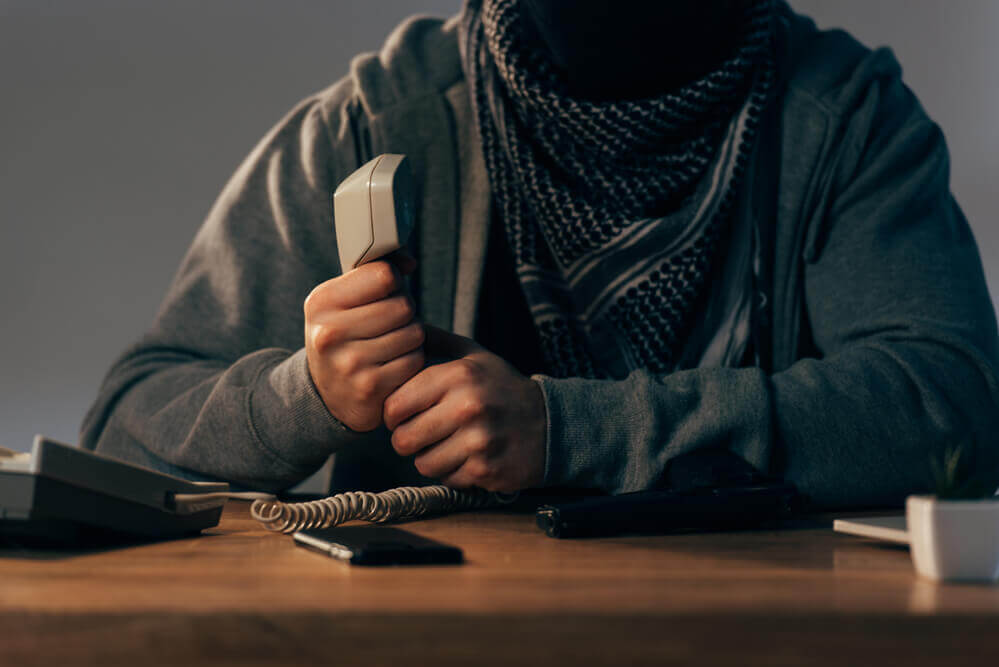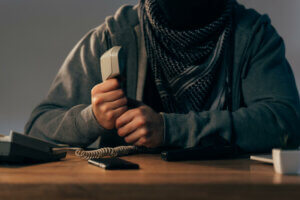 If you threaten someone to get money or property from them illegitimately, you commit the crime of theft by extortion. The threats can take many forms, including physical and non-physical means. For instance, you can threaten to break someone's legs, hurt their loved one, reveal damaging secrets, or refrain from assisting someone in their legal or professional capacity, even if it is their job to give the assistance threatened to be withheld. You may be charged with a federal or state crime for extortion in New Jersey. Under state law in NJ, the offense is criminalized in section N.J.S.A 2C:20-5 and is otherwise known as theft by extortion. In state and federal courts, extortion crimes are penalized harshly. And if an accused threatens to blackmail, bribe, or constrain someone to obtain money or property, they may also face additional charges. Knowing the elements of these offenses and enlisting help from an experienced criminal defense lawyer as soon as you discover that you're under investigation for extortion or other white collar crimes, or have been accused of extortion, or theft by extortion charges have been filed against you, is incredibly important.
If you have been accused, charged, or indicted for theft by extortion in Camden County or another county in Southern New Jersey, call criminal defense attorney William C. Fay, Esq. to tackle the challenging road ahead. With a free consultation and by enlisting help from a Former Deputy Attorney General and talented criminal lawyer who defends clients facing charges in Pennsauken, Cherry Hill, Voorhees, Collingswood, Haddonfield, Lindenwold, Gloucester, Runnemede, Winslow, and throughout Camden County and South Jersey on a weekly basis, you'll have the talent and commitment to defend against the state's investigation and prosecution. Contact our office to speak to Attorney Fay about your charges and what he can do to assist you. No-cost consultations are available anytime, day or night, so start by calling 609-832-3202 or contacting us online today.
What NJ Statutes Define as Theft by Extortion
New Jersey statute 2C:20-5 defines theft by extortion as the intentional and unlawful taking of another's property by threatening to do one of six actions. The first is to threaten physical harm, confinement or restraint or commit another criminal act. An individual who threatens to break another's legs the next time they see them unless they give them money is one form of theft by extortion. Another behavior considered extortion is accusing someone of breaking the law or causing them to face charges.
Extortion also consists of publicly exposing a secret or asserting a fact that would expose someone to hatred, ridicule, or tarnish someone's reputation. Other acts of extortion include an official's acting or withholding action, striking, or boycotting to gain benefits for a group, testifying or not testifying for or against someone's claim or defense, or acting to harm another. All threatened actions or inaction must be in the future, not immediate. In other words, pointing a gun at someone's head to steal their wallet is a different crime, but threatening to shoot them later if they do not give you money is more likely theft by extortion.
What are the Required Elements to Prove Theft by Extortion in NJ?
For a prosecutor to prove you committed extortion, they would have to present evidence of four elements: 1) You obtained money or property from a victim, 2) after threatening the victim by one of the methods listed in the statute, 3) and you threatened the victim 4) to get money or property not legally or otherwise owed to you. The critical component is the threat aimed at extracting money or property. The extorter intentionally threatens someone to take money or property unlawfully. So, suppose an individual threatens someone to pay money they borrowed from the one threatening harmful action or inaction. In that case, the individual may not be guilty of theft by extortion if the alleged victim legitimately owes the money.
Common Examples of Extortion Crimes in New Jersey
More common examples of theft by extortion include blackmail, such as extorting money from a CEO of a big company by threatening to tell his wife about his affair with another person or demanding ransom for pictures of the CEO and their lover. Bribery is another form of extortion when someone threatens to reveal a senator's fraud if they do not take a bribe. Coercion can also involve extortion when a bank robber forces a bystander to participate in the robbery under threat of bodily harm. However, criminal coercion is a separate crime that does not require the intent to be to gain some monetary advantage.
Theft by extortion may also occur with accomplices or as part of a conspiracy. For example, State v. McKiver involved three individuals who extorted a wealthy victim, demanding $10,000.00. The first approached the victim in his car and showed him a gun while demanding the victim deliver the money at an appointed time. Another visited the victim at his yacht and showed him a white envelope with the initials J.D., which he claimed was a contract. The second individual told the victim to show up with the money at an appointed time and place. At that time, a third person demanded the money and again showed the victim the envelope with the same initials.
The police arrested the third individual, who the jury found guilty of theft by extortion. The defendant appealed, claiming no evidence linked him to the other two individuals to justify the judge introducing hearsay statements under the conspiracy exception. Ordinarily, comments someone heard another say is inadmissible in court to prove the truth of the comments. But the Appellate Court ruled that the envelope with the initials J.D. connected the defendant to the other two involved in the extortion. Thus, the evidence was sufficient to prove a conspiracy and justify a hearsay exception. Therefore, theft by extortion may involve more than one party.
How Bad are the Penalties for Theft by Extortion in NJ?
The penalties for theft by extortion are steep. A conviction for second degree theft by extortion can lead to a five (5) to ten (10) year prison term and up to $100,000.00 in fines. Second degree extortion applies to all theft by extortion charges, meaning the amount of money or valuables involved is irrelevant to the degree of the charge. Moreover, second degree theft by extortion falls under the No Early Release Act, which requires convicted defendants to serve 85% of their sentence without the possibility of parole. Thus, a defendant faces 8.5 years of a ten-year sentence without the possibility of an early release from prison.
It is important to keep in mind that if you are facing other criminal charges in connection with an extortion offense, you may face additional penalties for those crimes as well. For instance, blackmail is also a second degree crime. Bribery can be a fourth, third, or second degree crime, depending on the amount, so a defendant can face a maximum 18-month sentence for a fourth degree crime and up to five (5) years for a third degree crime if convicted. Criminal coercion is a fourth degree crime. If you are convicted on multiple charges, the court can impose sentences consecutively or concurrently, means you are subject to the parole ineligibility term and prison time for the second degree theft by extortion conviction, plus you may be required to serve more prison time for another charge if you are found guilty.
Get a Pennsauken Theft by Extortion Attorney who can Defend Your Case
With possibly multiple charges in a theft by extortion case, an accused needs the help of a strong criminal defense attorney, especially with the presumption of incarceration for second degree crimes. That means those charged with second degree crimes may be unable to avoid prison if convicted. Plus, a prosecutor is less likely to accept a plea bargain that does not include a prison term. However, an experienced criminal defense lawyer can play up weaknesses in a prosecutor's case to leverage a better plea or successfully create doubt in a jury. As a former Deputy Attorney General for the NJ AG's Office, William C. Fay, Esq. will look at your story through the legal lens of possible defenses that can be used to show the prosecutor simply can't make their case beyond a reasonable doubt. It could be anything relevant to the investigation; for instance, your arrest may be faulty, or the evidence seized may be illegal, which can help your case or even cause a prosecutor or a jury to dismiss it. And it is not extortion if the money or property in question was a debt owed to you, so knowing the facts and determining the best approach to your defense is vital. If your arrest and charges include theft by extortion in Camden County, New Jersey, call 609-832-3202 talk to a criminal defense attorney who knows how to confront these serious allegations and protect your rights.