Criminal Courts, Stages, & Ramifications in Camden County, NJ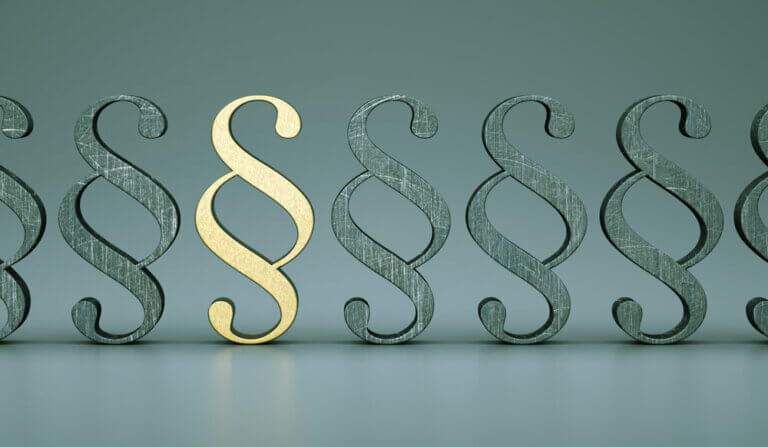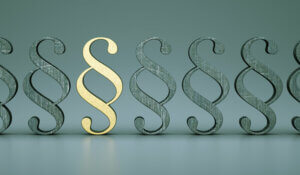 If you face criminal charges in Camden County, NJ, do not make the mistake of trying to go through the legal process on your own. The fact is that the criminal court process can be incredibly confusing with the advice and guidance of skilled defense litigators. Moreover, the costs of a single mistake while dealing with your criminal charges could be considerable. Depending on the severity of the charges, you may be looking at heavy fines, probation, or jail time. There can also be collateral consequences for a conviction, such as a permanent criminal record that makes it difficult for you to maintain a job in the future. This is why you need to make sure that you have competent, qualified legal representation in your criminal case. It will also be helpful for you to have as much information as possible about the local courts in Camden County before you go through the criminal justice system.
Legal Process for Criminal Cases in Camden County, New Jersey
The legal process for criminal cases in Camden County typically begins with either an arrest or a summons. Depending on the seriousness of the alleged offense, it's possible that police will determine that you need to be placed under arrest and detained; other times, authorities might simply issue you a ticket or summons that requires you to appear in court at a later date. The most serious criminal charges are known as indictable offenses, which is another way of saying "felonies." Lesser offenses are referred to as disorderly persons offenses or petty disorderly persons offenses, which basically means "misdemeanors." The process for dealing with the different types of charges varies, but the important thing to keep in mind is that all criminal charges are probably serious enough to warrant legal representation.
Indictable Offenses in Superior Court
Indictable offenses (i.e., felonies) will almost always result in you being arrested and taken to jail. That's because these are crimes that may have involved violence, drug distribution, sexual misconduct, or theft of a large amount of money. These offenses also frequently involve weapons. When a person is charged with an indictable offense, the case does not automatically proceed to trial. First, the Camden County Prosecutor's Office must secure an indictment from a grand jury, which means that 23 people empaneled on the grand jury must first decide that there is cause for the charges against the defendant to move forward. If an indictment is issued, then the case will be scheduled for trial in the Camden County Superior Court, with a jury ultimately deciding whether the defendant is guilty of the crime alleged. If the grand jury does not believe that an indictment should be issued, however, then a "no bill" is issue, meaning the evidence is insufficient to support moving forward with the prosecutor's charges as they are.
Disorderly Persons Offenses in Municipal Court
Disorderly persons offenses are handled in the Municipal Court located in the city or town where the offense allegedly occurred. For instance, if you are accused of shoplifting in Bellmawr, NJ, your case could be sent to the local prosecutor in Bellmawr. There would be no need for the prosecutor to secure a grand jury indictment; instead, it would be entirely up to the local prosecutor's office to decide whether to proceed with the charges at trial. Additionally, since there are no juries at the Municipal Court level, it would be what is known as a "bench trial" where the judge rules on the case and determines whether you should be found guilty. If you are found guilty of the charges, or if you reach a deal with the prosecution and plead guilty, the judge will hand down the sentence.
Detention & Bail after Arrest
Long before your case reaches trial in either the Camden County Superior Court or the local Municipal Court, you will probably already have to deal with certain consequences of being charged with a criminal offense. In the past, these consequences included the possibility of being detained until you could post bail or until your case went to trial. Thankfully, bail reform laws mean that most individuals charged with a crime in Camden County or elsewhere in NJ are no longer required to post bail in order to secure their release while awaiting resolution of their charges. But keep in mind that you could still be subject to restrictions, depending on the severity of your charges, whether you have prior charges or a criminal record, and whether the judge in the case decides that you pose a risk to the community. You could be kept in jail with no option to post bail while you await your case's coming stages.
In addition, if released, some of the restrictions that might be imposed on you even before trial include limitations on your ability to travel across state lines, curfew requirements that impact your ability to stay out late, an order to limit or even eliminate all alcohol use, seizure of your legally owned firearms, and a restraining order if your charges stem from a domestic violence incident.
Ramifications of a NJ Criminal Case Conviction
One of the crucial distinctions between an indictable charge tried at the Superior Court level and a lesser charge tried at the Municipal Court level is that a defendant is exposed to far greater penalties if convicted of an indictable offense. For example, a conviction on first degree felony charges carries a possible sentence of 10-20 years in state prison and a fine of up to $200,000. On the other end of the sentencing range for indictable offenses, a fourth degree felony charge carries a possible sentence of up to 18 months in state prison and a fine of up to $10,000. Additionally, some felony charges have a mandatory term of incarceration, which means that the judge will have no choice but to sentence you to prison time if you are convicted or plead guilty.
For disorderly persons offenses or petty disorderly persons offenses, the defendant cannot be ordered to serve time in state prison; instead, a conviction may result in a sentence to time behind bars in the Camden County Correctional Facility (i.e., the county jail). Moreover, in many Municipal Court cases, the defendant is able to avoid jail time entirely if convicted. That's because the underlying incident that resulted in charges being brought in the first place usually did not cause severe injury, substantial property damage, or significant financial loss. For example, a conviction on a disorderly persons charge for harassment or drug paraphernalia is punishable by a sentence of up to six (6) months in jail and a fine of $1,000, with the judge often issuing a probationary sentence that allows the defendant to avoid jail time.
Of course, the harshest consequences of a criminal conviction are those immediately imposed by the judge in the case. This is particularly true if it's a first or second degree offense and the Superior Court judge is required to sentence the defendant to prison time. There are also other direct consequences such as probation, monetary fines, driver's license suspension, community service, etc.
Criminal Record
It is important to note, however, that the most far-reaching and damaging penalties in a Camden County criminal case are often those that come long after the initial conviction and sentencing. These are the collateral consequences of a felony charge, and they may include a permanent criminal record that makes it difficult and, in some cases, impossible to successfully apply for a job, seek a promotion at work, secure financing for a home, or receive a student loan for college. Beyond that, you could find yourself in the difficult position of having to explain an embarrassing conviction to your family members, friends, and co-workers. Even an arrest or being charged with an alone alone results in documentation on your criminal record. In other words, being arrest or facing criminal charges is part of your history that follows you into the future. You may be able to apply for an expungement though, if the charges are dismissed. More on that is provided below.
FAQs About Camden County Criminal Court Cases
Q: Where will my case be heard?
A: If you are charged with an indictable offense (i.e., a felony), then your case will be heard in the Camden County Superior Court. If you are charged with a lesser offense, your case will be adjudicated in the Municipal Court located in the city or town where the offense allegedly occurred.
Q: How long will it take for my case to be resolved?
A: It depends on a lot of factors. For starters, if you are charged with a felony, the process can take longer to resolve. That's because the Camden County Prosecutor's Office will first need to obtain an indictment from a grand jury before you can even be formally charged. Once an indictment has been issued, then the case moves to trial in the Camden County Superior Court. There will be a discovery process where both sides request evidence and prepare for trial, as well as pre-trial hearings at which both sides can file motions. The bottom line is that it could be several months before you get your official "day in court."
Q: Will I go to jail?
A: It depends largely on the type of criminal charges you face, including the degree of the charges. For most disorderly persons and petty disorderly persons charges handled in Municipal Court, the likelihood of jail time is remote. By contrast, for most felony-level offenses classified as either a first, second, third, or fourth degree charge, there is a very real possibility that you could be sentenced to prison time. That's because these charges often involve serious crimes with significant injuries to the victim, substantial amounts of money or property having been stolen, or extreme risk posed to the public. In fact, many first and second degree charges carry mandatory prison sentences, so the judge may have no choice but to impose a lengthy sentence.
Q: Will I have a criminal record if I reach a plea deal?
A: If you plead guilty to a criminal charge, it could leave you with a criminal record. The good news is that a knowledgeable criminal defense attorney may be able to help you avoid the most severe consequences of a conviction, such as jail or prison time, by reaching a favorable plea deal with the prosecution. Additionally, many criminal charges are eligible for a process known as expungement, which means that you will likely be able to get the conviction removed from your record after a certain amount of time has passed.
Camden County Municipal & Superior Courts
For anyone charged with a felony-level criminal offense in Camden County, NJ, their case will be heard in the Camden County Superior Court. For all other types of charges – including disorderly persons offenses, DWI offenses, and traffic offenses – the case will be heard in one of the Municipal Courts located in Camden County. The main factor that will determine exactly which Municipal Court handles your case is the geographic location of the offense and if the court in the municipality has its own court or has merged with another court nearby in which it now handles its cases.
Below is a list of all the criminal courts in Camden County, including the address and contact information for each court.
Camden County Superior Court
Camden County Hall of Justice
101 South 5th Street, Camden, NJ 08103
Phone: 856-379-2200
Audubon Municipal Court
606 West Nicholson Road, Audubon, NJ 08106
Phone: 856-547-0712
Audubon Park Municipal Court
135 Haddon Avenue, Haddon Township, NJ 08108
Phone: 856-854-1176
Barrington Municipal Court
500 White Horse Pike, Oaklyn, NJ 08107
Phone: 856-858-0074
Bellmawr Municipal Court
21 East Browning Road, Bellmawr, NJ 08031
Phone: 856-931-1081
Berlin Borough Municipal Court
59 South White Horse Pike, Berlin, NJ 08009
Phone: 856-767-1721
Berlin Township Municipal Court
135 Route 73 South, West Berlin, NJ 08091
Phone: 856-767-2533 ext. 2
Brooklawn Municipal Court
500 White Horse Pike, Oaklyn, NJ 08107
Phone: 856-858-0074
Camden City Municipal Court
520 Market Street, Camden, NJ 08101
Phone: 856-757-7000
Cherry Hill Township Municipal Court
820 Mercer Street, Cherry Hill, NJ 08002
Phone: 856-488-7850
Chesilhurst Municipal Court
201 Grant Avenue, Chesilhurst, NJ 08089
Phone: 856-767-1548
Clementon Municipal Court
101 Gibbsboro Road, Clementon, NJ 08021
Phone: 856-783-6464
Collingswood Municipal Court
30 West Collings Avenue, Collingswood, NJ 08108
Phone: 856-854-7535
Gibbsboro Municipal Court
49 Kirkwood Road, Gibbsboro, NJ 08026
Phone: 856-783-6655 ext. 104
Gloucester City Municipal Court
313 Monmouth Street, Gloucester City, NJ 08030
Phone: 856-456-3958
Gloucester Township Municipal Court
1261 Chews Landing Road, Blackwood, NJ 08012
Phone: 856-228-4000
Haddon Heights Municipal Court
606 West Nicholson Road, Audubon, NJ 08106
Phone: 856-547-0712
Haddon Township Municipal Court
135 Haddon Avenue, Haddon Township, NJ 08108
Phone: 856-854-1176
Haddonfield Municipal Court
606 West Nicholson Road, Audubon, NJ 08106
Phone: 856-547-0712
Hi-Nella Municipal Court
100 Wykagyl Road, Hi-Nella, NJ 08083
Phone: 856-782-0860
Laurel Springs Municipal Court
105 Kennedy Boulevard, Somerdale, NJ 08083
Phone: 856-783-0958
Lawnside Municipal Court
4 Dr. Martin Luther King Drive, Lawnside, NJ 08045
Phone: 856-573-6209
Lindenwold Municipal Court
2001 Egg Harbor Road, Lindenwold, NJ 08021
Phone: 856-344-5538 ext. 438
Magnolia Municipal Court
24 North Black Horse Pike, Runnemede, NJ 08078
Phone: 856-939-5252
Merchantville Municipal Court
1 West Maple Avenue, Merchantville, NJ 08109
Phone: 856-662-7560
Mount Ephraim Municipal Court
500 White Horse Pike, Oaklyn, NJ 08107
Phone: 856-858-0074
Oaklyn Municipal Court
500 White Horse Pike, Oaklyn, NJ 08107
Phone: 856-858-0074
Pennsauken Municipal Court
2400 Bethel Avenue, Pennsauken, NJ 08109
Phone: 856-663-1403
Pine Hill Municipal Court
105 Kennedy Boulevard, Somerdale, NJ 08083
Phone: 856-783-0958
Runnemede Municipal Court
24 North Black Horse Pike, Runnemede, NJ 08078
Phone: 856-939-5252
Somerdale Municipal Court
105 Kennedy Boulevard, Somerdale, NJ 08083
Phone: 856-783-0958
Stratford Municipal Court
315 Union Avenue, Stratford, NJ 08084
Phone: 856-783-1093
Voorhees Township Municipal Court
2400 Voorhees Town Center, Voorhees, NJ 08043
Phone: 856-429-0770
Waterford Township Municipal Court
2131 Auburn Avenue, Atco, NJ 08004
Phone: 856-768-2300 ext. 270
Winslow Township Municipal Court
125 South Route 73, Braddock, NJ 08037
Phone: 609-567-0700 ext. 4
Woodlynne Municipal Court
200 Cooper Avenue, Woodlynne, NJ 08107
Phone: 856-962-8300 ext. 220