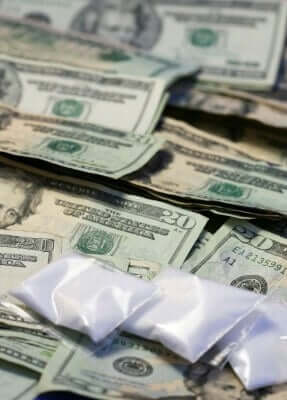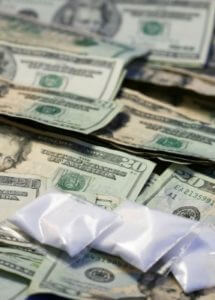 After a seven-month narcotics investigation, New Jersey authorities arrested 15 individuals accused of participating in a drug distribution operation that was supplying heroin and cocaine to Camden, North Philadelphia, and the greater Southern New Jersey area.
The coordinated investigation, called "Operation Inferno," culminated in the aforementioned arrests, as well as the confiscation of six kilograms of heroin and nine kilograms of cocaine. The estimated street value of the drugs is $2 million. Law enforcement officials believe that the ring was responsible for distributing between 20 and 30 kilograms of heroin and cocaine per month.
Among those arrested was the alleged head of the drug distribution operation, 33-year-old Fernando Diaz-Rivera, who is now facing charges for leading a narcotics trafficking network. Additional individuals now facing charges include residents of New York, Camden, and Mount Holly. The majority have been charged with first-degree racketeering and are being held in lieu of bail set between $250,000 and $400,000. Police say they are currently investigating additional suspects.
In New Jersey, charges for distributing heroin and cocaine are graded based on the measured weight of the substance associated with the alleged offense. Section N.J.S.A. 2C:35-5 of the New Jersey Criminal Code addresses offenses involving both heroin and cocaine, outlawing the manufacture, distribution, dispensation, and possession of these drugs with intent to distribute. For instance, charges for cocaine and heroin distribution are classified as first degree crimes if the offenses involve 5 ounces or more. First degree crimes are punishable by a New Jersey State prison term of between 10 and 20 years and a fine of up to $500,000.
In this case, the defendants are facing charges for first-degree racketeering, which is a broad category of offenses that generally involves obtaining or extorting money illegally or carrying on illegal business activities. Racketeering requires a pattern of illegal activity carried out as part of an enterprise that is owned or controlled by those who are engaged in the illegal activity. Under section N.J.S.A. 2C:41-1, a pattern of racketeering activity may involve crimes ranging from drug distribution to robbery and kidnapping.
These recent arrests expose the defendants to decades of imprisonment, while Fernando Diaz-Rivera may face life in prison if convicted. Whether or not additional individuals will be taken into custody in connection with this case remains to be seen.
For additional information pertaining to this case, access the following article: 15 charged in bust of drug ring supplying South Jersey, Philly, cops say