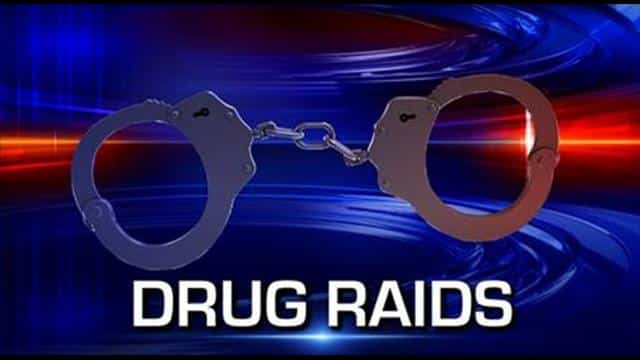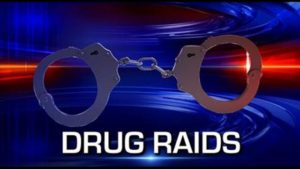 New Jersey law enforcement officials recently confiscated $9.6 million worth of heroin and several other drugs, including methamphetamine, fentanyl and Percocet, in several drug raids, one of which occurred in Burlington County.
According to the New Jersey State Police, four men were arrested in connection with the raids, which followed a month-long investigation into drug distribution activities. The first heroin seizure occurred after NJ State Police and officers from the North Bergen Police Department witnessed an alleged drug transaction in a North Bergen parking lot on Wednesday, June 28th. Authorities then arrested 30-year-old Jesus Carrillo-Pineda, 27-year-old Daniel Vasquez, and 21-year-old Jesus Yanez-Martinez. They also seized 40 kilos of heroin during the drug bust. All three men are now facing charges for possession of heroin, possession of heroin with intent to distribute, and conspiracy.
The investigation proceeded the next day in Burlington County, at which time New Jersey State Police and members of the Willingboro Police Department conducted a search at a residence located on Berkshire Lane in Willingboro. During the search, investigators recovered 80 kilos of heroin, 3 kilos of methamphetamine, 3 kilos of fentanyl, and 50,000 Percocet tablets. They then arrested 37-year-old Willingboro resident Omar Rodriguez, who was subsequently charged with possession of heroin with intent to distribute and possession of drug paraphernalia.
Considering the severity of these charges, all four defendants are now facing catastrophic consequences if they are ultimately found guilty. Under New Jersey law, heroin distribution and possession of heroin with intent to distribute charges vary based on the amount of heroin involved in the alleged offense. According to the statute which governs these offenses, N.J.S.A. 2C:35-10(a), possession of more than 5 ounces of heroin with intent to distribute is a first degree crime, the most serious under the NJ Criminal Code. If you are convicted of first degree heroin distribution, you are exposed to a New Jersey State Prison term ranging from 10 to 20 years, as well as a fine of up to $500,000.
In fact, even the mere possession of heroin, regardless of the amount, is a third degree crime in New Jersey. This is technically a felony, also known as an indictable offense, which is punishable by a prison sentence of up to 5 years, as well as a maximum fine of $35,000. Heroin possession charges also entail a 6-month driver's license suspension and will result in a felony conviction of your criminal record.
Clearly, heroin charges in New Jersey are extremely serious, which is why it is highly advisable to consult with an experienced criminal defense attorney if you or someone you love has been charged with heroin possession or distribution of heroin. William Fay is a seasoned New Jersey criminal defense lawyer who represents clients arrested for heroin and other drug crimes in Burlington County and throughout South Jersey. For a free consultation about your case, contact his offices anytime at 609-832-3202.
For additional information pertaining to this case, access the following article: $9.6M worth of heroin seized in 'record-level' drug raid