Does New Jersey Have Bail Hearings for Possession of a Gun?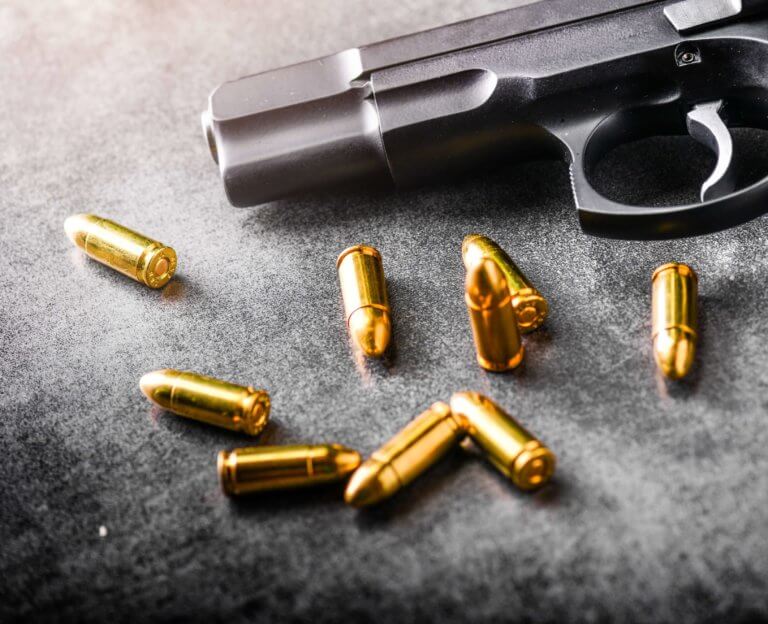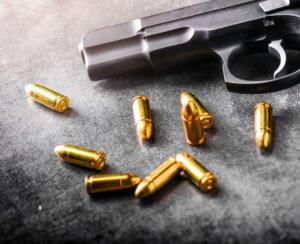 Bail has seen a drastic shift since reform legislation became effective on January 17, 2017. Detained defendants must now be indicted within 90 days, which has caused a monumental shift in the number or defendants being incarcerated pretrial. Nevertheless, law enforcement offices and prosecutors are arresting and detaining individuals facing gun charges involving unlawful possession of a handgun, possession of a weapon for an unlawful purpose, certain persons and unlawful possession of a weapon. Depending on the nature of your charges and your prior criminal history, you could be facing ten (10) years in a State prison and mandatory periods of parole ineligibility. It is imperative that you fight to be released at your first appearance before the judge. For an immediate consultation with a criminal defense attorney, please call 609-832-3202.
What Happens at a Detention Hearing?
When you are arrested on a Warrant Complaint in New Jersey, you will be brought before a judge. The Prosecutor's Office will review the charges to determine if they will file a motion for Pretrial Detention or if they will Release your on your own Recognizance ("ROR"). For charges involving possession of a weapon for an unlawful purpose or unlawful possession of a gun, the Prosecutor may file a motion for Pretrial Detention. Other charges that typically involve motions for pretrial detention include:
First or second degree offenses enumerated under N.J.S.A. 2c:43-7.2(d)
Charges that subject the defendant to an ordinary or extended term of life imprisonment;
Charges where the defendant's criminal history reflects convictions for two or more offenses for either of the above categories;
Charges under N.J.S.A. 2c:7-2(2)(b)(2) or charges involving human trafficking pursuant to N.J.S.A. 2c:13-8(1) or N.J.S.A. 52:17B-237 et al. when the victim is a minor or the crime of endangering the welfare of a child under N.J.S.A. 2c:24-4;
Charges under N.J.S.A. 2c:43-6(c);
Charges involving domestic violence as defined in N.J.S.A. 2c:25-19(3)(a); or
Any other crime for which the prosecutor believes there is a serious risk that: (a) defendant will not appear in court as required; (b) defendant will pose a danger to any other person or the community; or (c) defendant will obstruct or attempt to obstruct justice, or threaten, injure, or intimidate, or attempt to threaten, injure or intimidate, a prospective witness or juror.
Under the "catch-all" provision of section 7, the court can order detention only when it finds by clear and convincing evidence that no conditions of release can satisfy the three risks noted above. This is the most commonly argued portion to any detention hearing and it is imperative that your attorney competently argue this issue. If you are ordered detained pretrial, you will have no recourse for release unless you successfully appeal your detention hearing, reopen your detention hearing (and successfully argue for release) or have your case dismissed and/or completed at trial.
To reopen a case, new information may have come to light not known to the parties at the time of the hearing. However, this new information must relate to the probable cause supporting the complaint or the factors listed under section 7.
Detention Hearing Lawyers near Camden County New Jersey
There are a variety of arguments that Camden County Pretrial Detention Attorney can raise on your behalf to win your pretrial release for criminal charges involving gun possession in New Jersey. Depending on the circumstances, we may focus on the Public Safety Assessment (PSA), Lack of Probable Cause, Statutory Presumption of Release or Individualized Mitigation Factors. Contact our office today to discuss the Pretrial Detention Process and Bail Hearings in New Jersey. Firm Partner, William C. Fay, IV, Esq., has represented clients dealing with pretrial detention motions throughout New Jersey and is available to provide assistance in your time of need. We can be reached 24/7 to assist you at 609-832-3202.
Additional Resources
Can I Get Probation or PTI For a Gun Charge in New Jersey?
Central Judicial Processing CJP in Camden County NJ