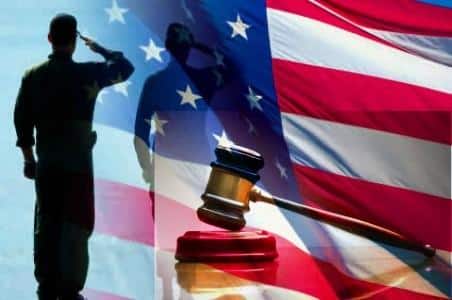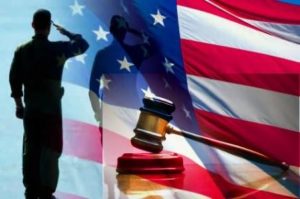 Burlington County is implementing a new Veterans Diversion Program, which allows eligible veterans and active members of the armed services to resolve criminal charges through mental health services as opposed to the traditional legal process.
Current Burlington County Prosecutor Scott Coffina announced the start of the initiative on Friday. The Veterans Diversion Program is based on a bill spearheaded by New Jersey State Senator Diane Allen of Edgewater Park and signed by Governor Chris Christie in May. Allen said she began working toward the legislation after an idea from a Municipal Court Judge in Moorestown. The intention of the program is to divert veterans and active-duty service members accused of non-violent crimes and lower-level offenses from being criminally prosecuted by providing them with counseling and treatment programs.
The process is as follows: if a person is arrested, police officers should ask them if they are former or active military. If a veteran or service member is charged with a criminal offense, they can apply for the Veterans Diversion Program and the Burlington County Prosecutor's Office will decide whether or not to grant their admission. When determining a person's eligibility, the prosecutor's office will consider the nature and circumstances of the offense, applicant's criminal record (if any), and the likelihood that the person will respond well to treatment.
If the defendant is admitted into the Veterans Diversion Program program, they must agree to comply with the program's provisions. Then, they must complete the requirements of the program during a period of probation. These include:
Not using drugs or alcohol
Not being arrested or charged with any other offense
Providing restitution payments if the offense resulted in damages (i.e. criminal mischief, shoplifting)
Having an assigned mentor from the NJ Department of Military and Veterans Affairs
If a person successfully completes the program, which can extend from 6 months to up to 2 years, the initial charges are dismissed. Then, the person can also seek to expunge their entire criminal record of arrest(s) and criminal charges. In other words, you can start with a clean slate in the eyes of the law. This can be very important when applying for jobs or other opportunities moving forward. Notably, the Veterans Diversion Program is unique among diversionary programs in New Jersey because a person can use it more than one time if necessary.
This program is extremely beneficial in the Burlington County area, particularly because of its proximity to the Joint Base McGuire–Dix–Lakehurst. Joint Base McGuire–Dix–Lakehurst spans over 18 miles through a number of Burlington County municipalities, including Pemberton, Springfield, North Hanover, New Hanover, and Wrightstown. In fact, the Prosecutor Scott Coffina mentioned in his announcement that Burlington County has one of the largest populations of veterans and active service members in New Jersey.
Criminal Defense Lawyers for Veterans in Burlington County NJ
With so many members of the armed services in the Burlington County region, it is inevitable that some may have run-ins with the criminal justice system at some point. The important thing is that we honor these heroes with legal options like the Veterans Diversion Program. Our highly experienced criminal defense attorneys fight passionately on behalf of those who so selflessly fight for us. If you are a veteran or active member of the military facing criminal charges in Burlington County, New Jersey, contact us for a free consultation anytime. We are happy to discuss your specific case, as well as the potential defenses and programs that we can use to have your charges dismissed.
For additional information related to this matter, access the following article: County unveils program to keep some veterans out of jail