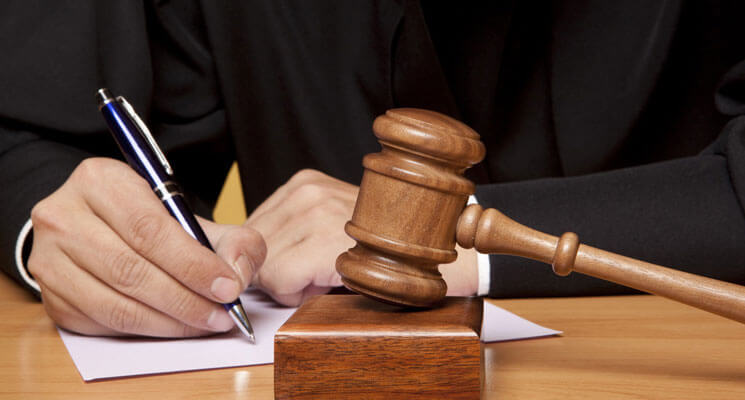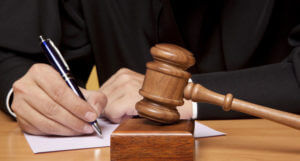 A jury in Burlington County Superior Court recently convicted a Mount Holly man on two counts of murder and several weapons offenses in connection with the killings of his girlfriend and her father.
29-year-old Mount Holly resident Dennis Pozniak was found guilty of killing his girlfriend, 25-year-old Nicole Wilson, and her father, 52-year-old Bryan Wilson, in the late hours of January 30th or the early morning hours of January of 31st, 2015. The father and daughter were sleeping when Pozniak beat them to death with a pipe wrench. He had been living with the Wilson family at their home on Washington Avenue in Mount Holly prior to the brutal murders.
Pozniak, who was convicted on two counts of homicide and weapons offenses, is now facing a life-long sentence in New Jersey State Prison. He is being held in Burlington County Jail, pending his sentencing hearing on January 7th 2017. Pozniak's attorney has attributed Pozniak's crimes to his opiate addiction and lack of sleep before the murders. When presenting his client's defense, Pozniak's lawyer called a forensic psychologist to testify. This expert witness said that Pozniak suffered from an opiate-induced psychotic disorder, major depressive disorder with psychotic features, and an unspecified personality disorder, which contributed to his altered state of mind when committing these crimes.
New Jersey allows for the "insanity" defense, which is explained in section N.J.S.A. 2C:4-2 of the New Jersey Criminal Code. According to this statute:
"Evidence that the defendant suffered from a mental disease or defect is admissible whenever it is relevant to prove that the defendant did not have a state of mind which is an element of the offense."
Even if this defense is not effective in warranting a verdict of "not guilty," it may still be considered as a mitigating factor at the time of sentencing. A mitigating factor is defined as any information or evidence presented to the court regarding the defendant or the circumstances of the crime that might result in reduced charges or a lesser sentence.
Considering the egregiousness of the crimes for which he was just convicted, Pozniak is exposed to severe penalties. Under New Jersey law, criminal homicide (murder) is a first degree crime. However, murder is subject to extended sentencing guidelines. Typically, a first degree crime is punishable by a New Jersey State Prison term ranging from 10 to 20 years. On the other hand, murder/homicide entails a longer sentence of 30 years to life, with a minimum of 30 years that the defendant must serve before becoming eligible for parole.
In this case, Pozniak was convicted of two counts of murder, each of which carries a minimum 30-year term of incarceration. He could very likely be sentenced to life; however, his state of mind when committing these crimes may come into play during sentencing.
For additional information pertaining to this case, access the following article:Man guilty of beating girlfriend, her dad to death with wrench, report says