Pre-Trial Intervention for Unlawful Gun Possession in NJ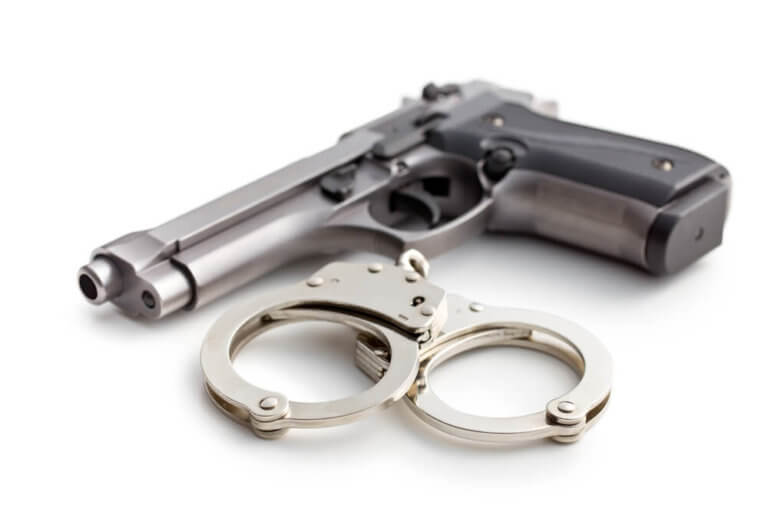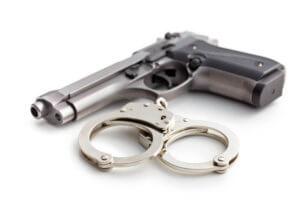 New Jersey has some of the toughest gun laws in the country. If you are caught in possession of a handgun, rifle or the like, without the lawful permits or caught driving without your lawful weapon properly secured, then you will be charged with unlawful possession of a handgun, in violation of N.J.S.A. 2C:39-5. Even if you have no prior criminal history, a first time offender charged with unlawful possession of a handgun will be subject to the Graves Act (N.J.S.A. 2C:43-6(c). The Graves Act is the sole reason why most gun charges result in mandatory incarceration.
Graves Act Mandatory Minimums for NJ Firearms Offenses
New Jersey's Graves Act mandates the imposition of a minimum term of imprisonment before a defendant may be eligible for parole for certain weapons offenses. One of those weapons offenses includes Unlawful Possession of a Handgun, which is typically a Second Degree Crime. Practically speaking, if you are convicted of a second degree crime in New Jersey, the judge will sentence you to a period of imprisonment between five (5) and ten (10) years. The Graves Act requires that the judge further impose a mandatory minimum period of incarceration of at least 42 months (three and 1/2 years), before you are eligible to be released on parole. Be mindful that this penalty range is for first time offenders. If you have a prior criminal history involving certain criminal offenses, you could be subject to an increase in these penalties.
Can I Avoid The Graves Act For My New Jersey Gun Charges?
Although it is difficult to obtain, experienced firearms defense attorneys can petition the Court and the Prosecutor for a "Graves Act Waiver". This waiver allows the court to depart from the mandatory minimum periods of parole ineligibility and, in some cases, even permit probation or PTI for certain-eligible defendants. In order to obtain a Graves Act Waiver, the Prosecutor must agree to file a motion with the Assignment Judge. The Graves Act Waiver can come in two forms: (1) request for a probationary sentence (this could include Pretrial Intervention); or (2) reduction of the mandatory minimum term of imprisonment (parole ineligibility) to one (1) year.
How Can I Get PTI for my Gun Case in Camden County NJ?
Pretrial Intervention is a diversionary program afforded to certain criminal defendants (typically, first time offenders facing third or fourth degree offenses) and subject to the discretion of the Prosecutor. When determining whether or not to allow a defendant charged with Unlawful Possession of a Handgun to avoid prison through PTI, the following factors will be considered:
Whether the manner and circumstances of the possession minimized the exposure of the firearm to others in this State, thereby reducing the risk of harm;
Is the Defendant an otherwise law-abiding person;
Did the defendant on his or her own initiative advise a police officer that a firearm is present;
Did the defendant surrender an unloaded firearm for safe-keeping;
Was the defendant ignorant of the limitations on his permit to possess a weapon in New Jersey due to their lawful ability to possess a weapon in their home state.
There is no mathematical formula that you or your attorney can use to determine, at least with any certainty, whether or not the facts of your case will result in PTI approval. Instead, it is a case-by-case analysis of how the factors above, along with those more common aggravating and mitigating factors found under N.J.S.A. 2C:44-1, which apply to your case cumulatively. However, prosecutors rarely consent to a defendant's admission into PTI in a case involving a Graves Act violations charged as a Second Degree Felony Offense. Furthermore, due to the court's deferential standard, defendants are seldom admitted into PTI by the presiding judge over a Prosecutor's objection.
Despite the uphill battle involved to successfully gain admission into the Pre-Trial Intervention Program, you lawyer can potentially bolster your case by providing supportive information for your application. For instance, a showing of your ongoing job responsibilities, contributions to the community, good character, and other items that substantiate your good candidacy can be extremely beneficial.
If you do get accepted into PTI, you have the opportunity to have the gun charge dismissed altogether after abiding by the terms of the program during the required term. In essence, you avoid mandatory prison and the damaging effects of becoming a convicted felon with a criminal record. You then become eligible to expunge the documents associated with your initial arrest six months later. An expungement erases the case having happened when an interested party runs a background check. Notably, law enforcement and other select parties can still access the record moving forward.
How Can I Fight Charges for Unlawful Possession of a Handgun?
There are a variety of other ways to fight criminal charges involving unlawful possession of a handgun, possession of a weapon for an unlawful purpose and other related weapons charges. In our experience, we have found success fighting gun charges through a multi-leveled approach. While every case requires a fact-specific analysis to determine what the most effective tactic, here are some of the most common defense strategies:
Challenge whether there was probable cause for the initial motor vehicle stop or search
Challenge whether the officers lawfully obtained your consent to search your home or vehicle
Challenge the legality of the search warrant
Challenge the facts of the case (i.e. conduct was not per se illegal)
Can a Lawyer Help with my Camden Gun Possession Charge?
After a thorough analysis of the facts and circumstances, New Jersey weapons defense lawyer William Fay can determine the best course of action to combat the charges you are facing and the viability of getting your gun case dismissed through PTI or an alternative defense option. To discuss your individual arrest and charges for unlawful possession of a firearm, ammunition, or other weapon in Camden County NJ, call our local office at (609)-832-3202. The consultation is free and our attorneys are prepared to assist you with your case and gun charge questions anytime.