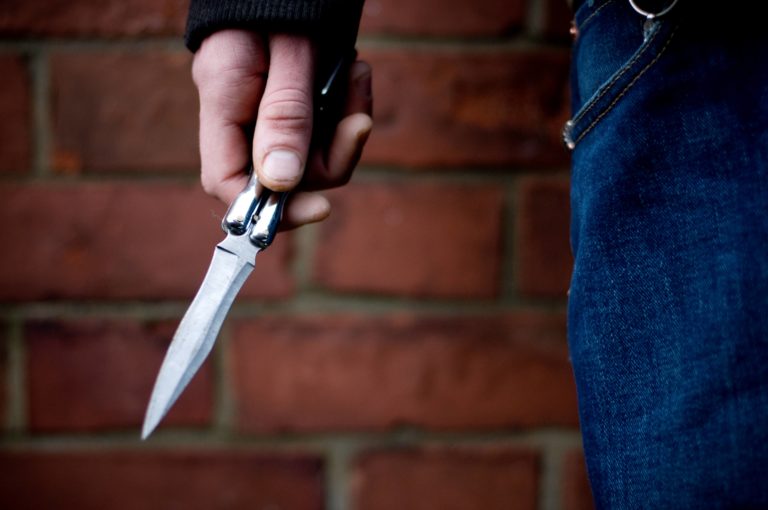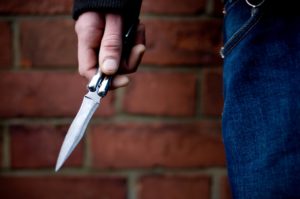 When an unsuspecting woman arrived at a local parking lot in Edgewater Park to sell her cell phone, she was allegedly robbed and assaulted by a Burlington City man who is now facing charges for aggravated assault, armed robbery, and weapons offenses.
The alleged incident occurred on Saturday, January 28th, in the parking lot of the Big Lots located on Route 130 in Edgewater Park. The victim, a woman, had used the Letgo app to arrange the sale of her used cell phone to 24-year-old Burlington City resident Tyree D. Barrett.
The woman said that she had arranged for the meeting to occur in a public place, per the recommendations of the Letgo app, which is commonly used to sell second hand items. When she arrived, she says that Barrett grabbed the phone and attempted to flee the scene. She tried to follow him, at which time he reportedly punched her in the face, brandished a knife, and threatened her with it.
After responding to the scene and taking the woman's statement, police arrested Barrett, who reportedly had the cell phone and the knife on his person at the time. He was subsequently charged with aggravated assault, armed robbery, and several other weapons and theft offenses. Barrett, who was taken to the Burlington County jail, is now exposed to severe penalties, including an extended term of imprisonment.
While the degree of the aggravated assault charge in this case remains undisclosed, aggravated assault charges generally range in terms of seriousness based on the extent of injury sustained by the victim, whether or not there was a weapon involved in the commission of the offense, and if the offense was committed against a police officer or other public servant.
According to N.J.S.A. 2C:12-1(b), aggravated assault can be a second, third, or fourth degree crime, depending on the circumstances of the specific case. A fourth degree aggravated assault charge is punishable by a maximum of 18 months in New Jersey State Prison, while a second degree charge may result in a sentence of up to 10 years. Regardless of the specific degree, aggravated assault is an indictable (felony) offense, which means the case will be adjudicated in Burlington County Superior Court.
The aggravated assault charge notwithstanding, armed robbery is a first degree crime in New Jersey, which is considered the most egregious under the New Jersey Criminal Code. While typical robbery charges are graded as second degree crimes, the charges are enhanced to first degree when the alleged offense involves a weapon, which in this case, was a knife.
Notably, first degree robbery charges are punishable by a New Jersey State Prison sentence of 10 to 20 years, 85 percent of which must be served before the defendant becomes eligible for parole. This period of parole ineligibility is a provision of New Jersey's No Early Release Act, which applies to crimes such as robbery, carjacking, aggravated sexual assault, and kidnapping.
For additional information pertaining to this case, access the following article: Man punches woman, pulls knife in online sale gone wrong, cops say