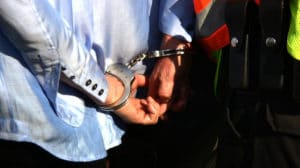 Police conduct motor vehicle stops and arrests for driving while intoxicated (DWI) in Burlington County and throughout New Jersey on a regular basis. However, there are some towns where drunk driving arrests occur with markedly more frequency than others. Recently, the State issued a report containing town-specific data about DWI summonses written between July of 2016 and June of 2017. So, where were the most arrests for drunk driving in Burlington County? Evesham Township dominated DWI charges in the last 12 months, with a total of 211 DWI's. With so many people arrested for DUI in Evesham, the next critical question is: what do you need to know if you are facing driving under the influence charges in Evesham, New Jersey? Read on to find out.
New Jersey DWI Penalties – N.J.S.A. 39:4-50
DWI charges vary in New Jersey based on the number of previous DWI convictions you have on your driver's abstract with the Division of Motor Vehicles. If you have never been convicted of driving under the influence before, you will be charged with a first offense DWI. If this applies to you, the next factor that will affect your case is your alleged blood alcohol concentration (BAC) at the time of the offense. First offense DUI charges fall into two separate categories under NJ law: drivers with a BAC between 0.08% and 0.10%, and those with a BAC above 0.10%. The penalties associated with these offenses increase as the driver's alleged BAC increases. For instance, the license suspension for person convicted of a first offense DWI with a BAC in the lower range is 3 months, while the license suspension in the higher BAC range is between 7 months and 1 year.
On the other hand, if you were previously convicted of one DWI, you may face charges for a second DWI offense. Notably, New Jersey has a 10-year step down rule, which means that if your last DWI conviction was over 10 years ago, you should be charged with a first offense instead of a second offense. If you are charged with a second offense but your last conviction for drunk driving was over 10 years ago, an experienced New Jersey DWI defense lawyer can argue to have these charges dropped down in court. If a second offense DWI does apply to you, the potential consequences are severe, including between 48 hours and 90 days in jail and a mandatory 2-year driver's license suspension. Lastly, if this a third or subsequent charge for DWI in New Jersey, you will lose your license for 10 years and are facing 6 months in jail.
NOTE: New Jersey does not allow plea bargaining in DWI cases, so the penalties for a person convicted of drunk driving are absolute. The only way to avoid them is to get the charges dismissed.
What do they Need to Prove in a DUI Case?
In order for the State to prove a DUI case, "to make it stick," they need to provide evidence that sufficiently demonstrates the following:
Operation of a vehicle or vessel (i.e. a boat)
By the defendant
While intoxicated and/or with a blood alcohol concentration at, or above, 0.08% (the legal limit in New Jersey)
Fortunately, a skilled drunk driving defense attorney can use a host of defense strategies to challenge the above elements. Attorney William Fay has dedicated the last 20 years to criminal and DWI defense in New Jersey, achieving countless DWI dismissals along the way. He utilizes his extensive knowledge of New Jersey DWI law and the services of his private investigator, a former New Jersey State Trooper who worked in alcohol enforcement, to investigate each and every case to identify weaknesses and potential grounds for a dismissal.
Evesham Township Municipal Court Information
DWI cases in New Jersey are adjudicated at the Municipal Court level, meaning your case will be heard and decided at the local municipal court associated with the town where the charges were filed. Thus, if you are charged with DWI in Evesham Township, your case will be heard and decided at the Evesham Township Municipal Court, which is located at 984 Tuckerton Road, Marlton, New Jersey. Court sessions are held every Thursday at 8:30 a.m. and the second and fourth Wednesday of each month at 9:00 a.m. Court hours are Monday through Friday from 8:30 a.m. to 4:30 p.m. and the court can be reached by phone at 856-983-2929. For more information about the court, visit the Evesham Township Municipal Court website.
If you or someone you love was arrested for DWI or DUI in Evesham Township or elsewhere in Burlington County, New Jersey contact our firm at 609-832-3202 for a free consultation with a seasoned Evesham DWI defense lawyer.