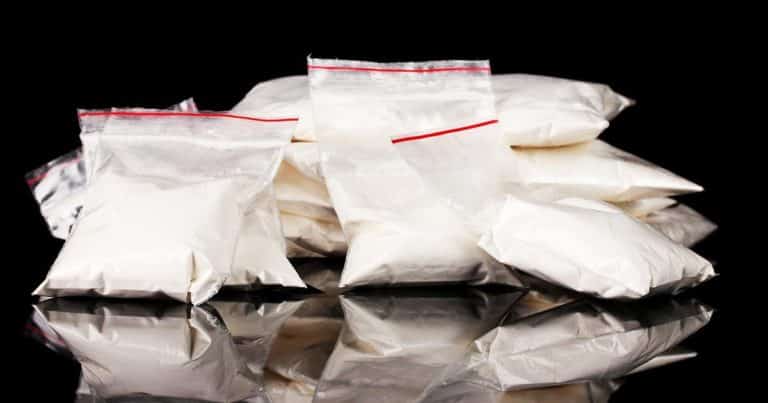 Charges for heroin happen on a regular basis in Evesham Township and throughout Burlington County, New Jersey. In a recent case, officials arrested two individuals accused of heroin distribution in Evesham NJ.
The drug charges in this case arose from a coordinated investigation among members of the Evesham Police Department and Burlington County Prosecutor's Office. The undercover operation led investigators to 35-year-old Junior Laster and 29-year-old Jessica Horman, both of whom are residents of Pemberton Township.
Police allegedly observed the suspects attempting to distribute drugs in the Heritage Village neighborhood of Evesham Township. They were arrested in the vicinity of East Main Street. Authorities seized 70 bags of heroin in connection with the investigation. Now, Laster is facing charges for second degree distribution of heroin, third degree possession of heroin, and loitering to obtain or distribute CDS (controlled dangerous substance). Horman was also charged with loitering to obtain or distribute CDS.
Considering the charges against them, Laster is now exposed to more severe penalties. The most serious charge against him is for second degree heroin distribution. A second degree crime is the second-most serious type of felony in New Jersey and is punishable by up to 10 years in NJ State Prison. In order to be charged with a second degree crime for heroin distribution or intent to distribute, a person must have between 1/2 an ounce and 5 ounces. In this case, the 70 bags of heroin determine the degree of the crime in violation of N.J.S.A. 2C:35-5.
Notably, a third degree charge for heroin possession is also considered a serious indictable crime in New Jersey. Under N.J.S.A. 2C:35-10(a), possessing any amount of heroin is a third degree crime because it is classified as a Schedule I controlled dangerous substance in New Jersey. When a person faces charges for heroin possession, the State must prove they either possessed it actually or constructively.
Actual possession applies if the heroin is on your physical person (i.e. in your pocket, shoe, etc.). On the other hand, constructive possession may apply if you are in a vehicle containing heroin. In these cases, the prosecution must prove you were aware of the heroin and you had the power to exert control over it. In either scenario, an experienced criminal attorney should know a variety of defenses that can be used to undermine your "possession of heroin."
Evesham NJ Heroin Lawyers
If you or a loved one is arrested for heroin in Evesham Township or Burlington County NJ, it is critical to mount an aggressive defense. Charges for possession of heroin and heroin distribution can change your life permanently, which is why you should have a skilled defense lawyer on your side. William Fay has years' experience fighting heroin charges for clients in Burlington County and surrounding communities in Camden and Gloucester. Contact his offices anytime for a free consultation about your heroin case. This is one call you won't regret.
For additional information related to this case, access the following article: Evesham police seize 70 bags of heroin, arrest two