What Happens if I'm Charged with a Crime in NJ and Not a Citizen?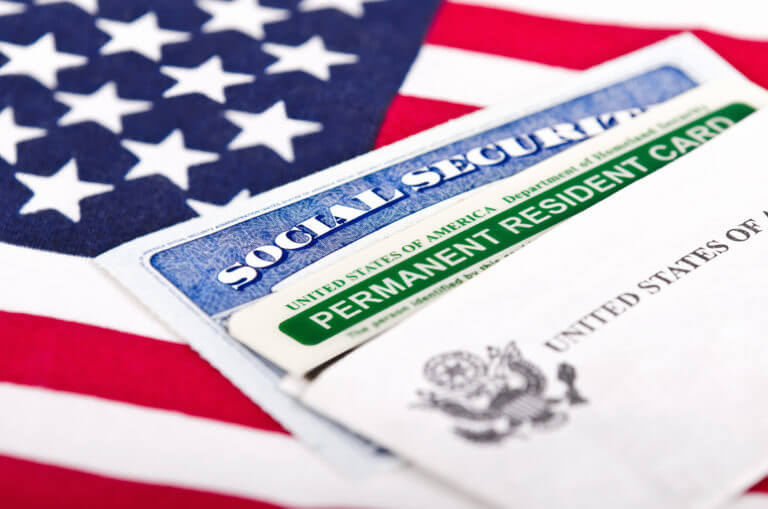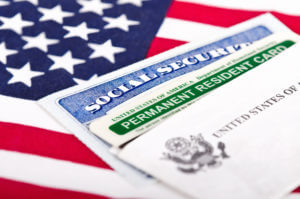 If you are charged with a crime in New Jersey and you are not a U.S. citizen, the potential immigration consequences of a conviction can be severe. The specific repercussions of the charge on your immigration status depend on what type of criminal offense you are convicted of and what your immigration status is. An explanation of the possible outcomes in your criminal case if you are undocumented, a visa holder, or a permanent resident, is provided below for your reference. If you are a non-U.S. citizen who has been charged with a crime in New Jersey, the first and most important step to take is to hire an experienced criminal defense lawyer. Depending on your immigration status, if you can avoid a conviction, you can avoid deportation and other negative outcomes. Attorney William C. Fay and the lawyers at our firm have handled many criminal cases involving potential immigration consequences in Burlington County, Camden County, Gloucester County, and throughout New Jersey. Contact us today at 609-832-3202 for a free consultation and get answers regarding your unique situation.
I am undocumented and was arrested for a minor criminal offense. Can I be deported?
If you do not have any legal immigration status in the U.S., either because you entered without inspection or you overstayed on a visa, you are removable or deportable if you commit a minor crime, known in New Jersey as a disorderly persons offense, or even if you do not commit any crime at all. Once you are convicted or even if the criminal charges against you are dismissed, you can be referred to immigration enforcement officials.
Depending on what offense you committed, you may be detained by Immigration and Customs Enforcement while you wait for your hearing before an immigration judge or you may be released and issued a Notice to Appear at immigration court at a later date. If you fail to appear for your court date, you can be issued a removal order in absentia, which means the judge as issued an order for you to be deported, even though you were absent from the hearing and unable to defend yourself.
By attending your hearing, you can apply for some form of relief, like asylum, that may allow you to stay in the U.S. Note that asylum is only available to individuals who have been persecuted in their country based on a protected ground. The requirements to qualify for asylum are very specific and committed certain crimes could be a bar to receiving asylum. You should consult an immigration attorney about your eligibility.
I have a visa and was charged with crime. Will I lose my status?
When you are issued a visa to study, work, or travel in the U.S., your non-immigrant visa is contingent on you following the law. If you commit a crime that constitutes a ground for removability, you can be deported. These offenses include crimes of moral turpitude (CIMT)—a crime that shocks the public conscience, drug crimes, gun offenses, domestic violence, theft, failure to register as a sex offender, espionage, treason, and aggravated felonies. Whether you will actually be deported depends on the discretion of ICE attorneys to pursue your removal in immigration court and the decision of the immigration judge. The best way to avoid having your visa revoked is to hire an experienced criminal defense lawyer who can get your charges downgraded or dismissed.
I am a green card holder facing criminal charges. Could I be facing deportation?
Unfortunately, even if you made the U.S. your home years ago and are a valid green card holder, if you are not a U.S. citizen, you can be deported from the U.S., if you are convicted of a crime that constitutes a ground for removal. However, as a green card holder, you may be eligible for certain applications for relief like Cancellation of Removal for Certain Permanent Residents. To be eligible for cancellation of removal, you must demonstrate to the immigration judge that you have been continuously present in the U.S. for 10 years or more, you are a person of good moral character, you have not been convicted of certain crimes listed under the Immigration and Nationality Act, your removal would cause exceptional and extreme hardship to your U.S. citizen spouse, parent, or child, and you deserve the judge's favorable discretion. The first step when dealing with criminal charges is to fight aggressively for your innocence. We are skilled at negotiations and trial, and will work tirelessly to prevent your residency from being jeopardized.
Get Help with Your Criminal Case
If you or a loved one find yourself facing criminal charges in NJ as an undocumented individual, visa holder, or permanent resident, it is important to seek the advice of an experienced criminal defense lawyer right away. Call our office for immediate assistance from an attorney who can help. We can be reached anytime at 609-832-3202 to assist you.