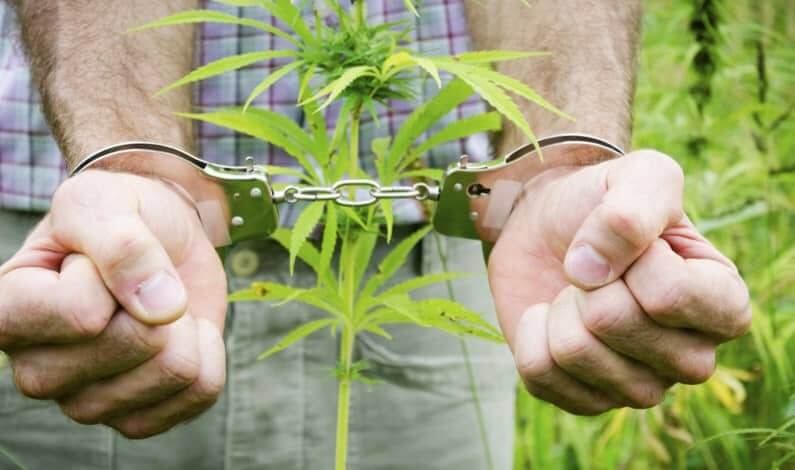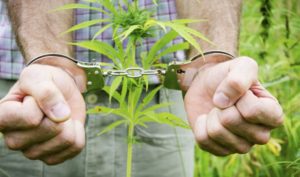 The American Civil Liberties Union in New Jersey recently published a report that investigated racial disparities in marijuana arrests across the state. The research report, entitled "Unequal & Unfair: NJ's War on Marijuana Users," also analyzes the number of arrests for possession of marijuana in each town in New Jersey in 2013. The results of the investigation show that law enforcement officials in New Jersey are arresting more people than ever for marijuana possession, racking up a total of 24,067 marijuana possession arrests in 2013 and 280,000 arrests for marijuana possession in the 3-year period between 2010 and 2013.
Towns with the Most Marijuana Arrests in Burlington County
According to the data, there were specific towns with the highest number of marijuana arrests per 100,000 people. Among the top 50 were several towns in Burlington County, including Bordentown, Burlington Township, Mount Holly, Burlington, and Riverside Township. In this article, we will take a closer look at the marijuana possession arrest rates in Burlington County, and discuss the potential consequences of being convicted on marijuana charges if you are arrested for possession of marijuana in New Jersey.
The ACLU report ranks Bordentown, Mount Holly, and Burlington Township as the highest for marijuana possession arrests in Burlington County. Bordentown ranks the highest with with over 977 arrests, followed by Mount Holly with approximately 712 arrests, Burlington Township with 660 arrests, Burlington with 552 arrests, and Riverside Township with just over 547. So, what happens if you are found guilty of possessing marijuana in Burlington County? Well, that depends of several factors, including the amount of marijuana found in your possession and whether or not the State believes that you had intent to distribute marijuana.
New Jersey Marijuana Law
Under New Jersey Marijuana Law, the lowest-level marijuana offense is possession of marijuana under 50 grams (N.J.S.A. 2C:35-10(a)(4)). This is classified as a disorderly persons offense and is the charge issued in the vast majority of marijuana cases. If you are arrested for possession of less than 50 grams of marijuana in Bordentown, for instance, your case will be heard at the Bordentown Township Municipal Court. If you are convicted on these charges, you may face up to 6 months in the county jail, a fine of up to $1,000, a 6-month driver's license suspension, and a charge on your criminal record that can only be removed through the process of expungement.
On the other hand, if you are accused of possessing more than 50 grams of marijuana, this is a fourth degree crime, which is handled at the Burlington County Superior Court because it is considered an indictable offense, also known as a felony. A violation N.J.S.A. 2C:35-10(a)(3) may result in penalties including an NJ State Prison sentence of up to 18 months, a fine of up to $25,000, a 6-month suspension of driving privileges, and a felony conviction on your record that prevents you from doing things like owning a weapon for the rest of your life.
Lastly, being charged with possession of marijuana with intent to distribute brings even more severe repercussions if you are found guilty. The specific degree of these charges is determined by the amount, specifically, the measured weight, of the marijuana involved in the alleged offense. Depending on the circumstances of your specific case, you may face between 18 months and 20 years in NJ State Prison, as well as the collateral consequences of a felony conviction.
Consult with a Burlington NJ Marijuana Defense Lawyer
Regardless of whether you have been arrested for possession of marijuana under 50 grams or possession with intent to distribute in Burlington County, it is highly advisable to enlist a defense attorney who has extensive experience handling marijuana cases in Burlington County courts. William Fay is a seasoned criminal defense lawyer who regularly defends clients against marijuana charges in Mount Holly, Bordentown, Riverside Township, and throughout Burlington County and surrounding communities. For a free consultation with Mr. Fay about your marijuana case, contact his offices anytime at 609-832-3202.
For additional information regarding the aforementioned report, access the following resource: N.J. Towns With Most Marijuana Busts: Is Your Community Here?