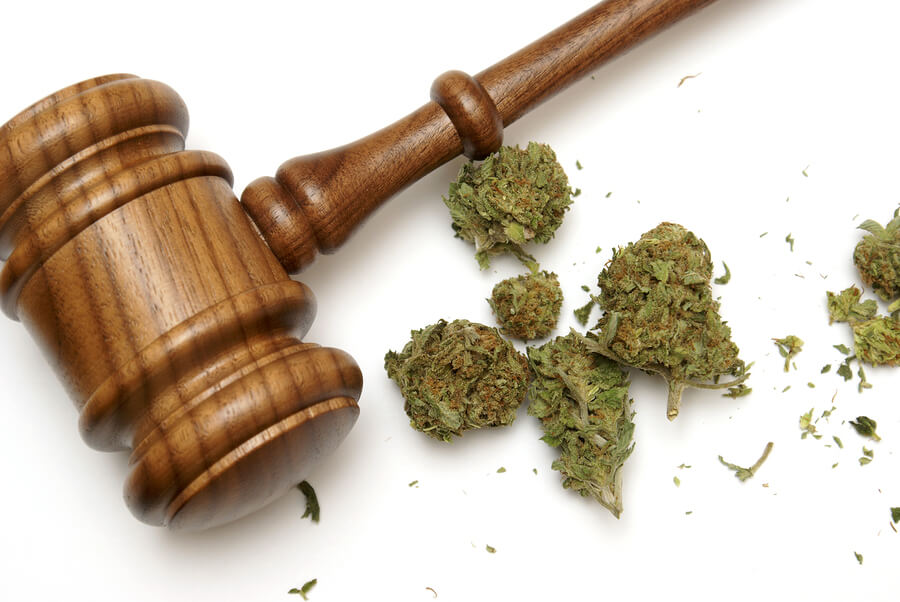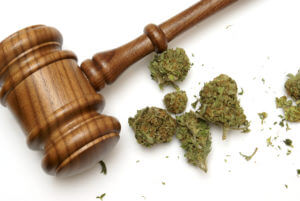 Mount Holly is a bustling, historic town that serves as the county seat of Burlington County, New Jersey. Founded 100 years before the American Revolution, Mount Holly is now home to a wide range of people who enjoy a thriving downtown, including Main Street with lots of shops and restaurants; access to some of the busiest roadways in New Jersey, including the New Jersey Turnpike and County Route 541; as well as a short trip to the metropolitan city of Philadelphia. With tons of places to go and things to do, Mount Holly is a busy place. As with so many busy places, it is also heavily patrolled by law enforcement. In fact, criminal and DWI charges are extremely common in Mount Holly and its surrounding areas. Among the most common criminal offenses charged in Mount Holly is drug possession, particularly possession of marijuana under 50 grams.
Possession of marijuana under 50 grams is classified as a disorderly persons offense in New Jersey. Disorderly persons offense cases are heard in the local municipal court in the municipality in which the charges were issued. This means that if you are charged with possession of marijuana in Mount Holly, you will be required to appear in the Mount Holly Municipal Court. Although possession of less than 50 grams of marijuana is considered a lower-level criminal offense in New Jersey, the consequences of a conviction can be severe. Consider the following: the sentencing guidelines for marijuana possession include a maximum sentence of 6 months in jail, a fine of up to $1,000.00, and suspension of your driver's license for up to 6 months. Criminal defense attorney William Fay has successfully represented thousands of clients charged with possession of marijuana in Mount Holly and Burlington County for more than 20 years. His superior skills in the courtroom have earned him recognition by highly respected organizations, such as the the American Jurist Institute, who named him among the Top 10 Criminal Law Attorneys in New Jersey. With the help of his private investigator, a former New Jersey State Trooper, Mr. Fay is often able to find errors in police protocol and search and seizure violations that lead to the dismissal of the charges against his clients.
Possession of Marijuana in New Jersey: The Statute
The New Jersey Criminal Code addresses charges for possession of marijuana under 50 grams in section N.J.S.A. 2C:35-10a(4). According to this statute:
"It is unlawful for any person, knowingly or purposely, to obtain, or to possess, actually or constructively, a controlled dangerous substance or controlled substance analog, unless the substance was obtained directly, or pursuant to a valid prescription or order form from a practitioner, while acting in the course of his professional practice, or except as otherwise authorized by P.L.1970, c.226 (C.24:21-1 et seq.). Any person who violates this section with respect to possession of 50 grams or less of marijuana, including any adulterants or dilutants, or five grams or less of hashish, is a disorderly person."
Since possession of marijuana under 50 grams is a disorderly persons offense, the potential repercussions of being found guilty can significantly damage your life. If you are found guilty of possessing less than 50 grams of marijuana in Mount Holly, New Jersey, you may face the following penalties:
Up to 6 months in the Burlington County Jail
A maximum fine of $1,000
A 6-month driver's license suspension
A $750 Drug Enforcement Demand Reduction (DEDR) penalty
A $50 laboratory fee
Community service
A conviction on your criminal record
Marijuana Possession Charges in Mount Holly NJ
Overall, possession of marijuana in New Jersey is a serious crime that may spell negative implications for your life in both the short and long-term. If you or someone you love has been charged with possession of marijuana under 50 grams in Mount Holly or elsewhere in Burlington County, contact our criminal defense law firm today at 609-832-3202 for a cost-free consultation. Mr. Fay will be happy to discuss your specific situation, answer your questions, and outline your available options.