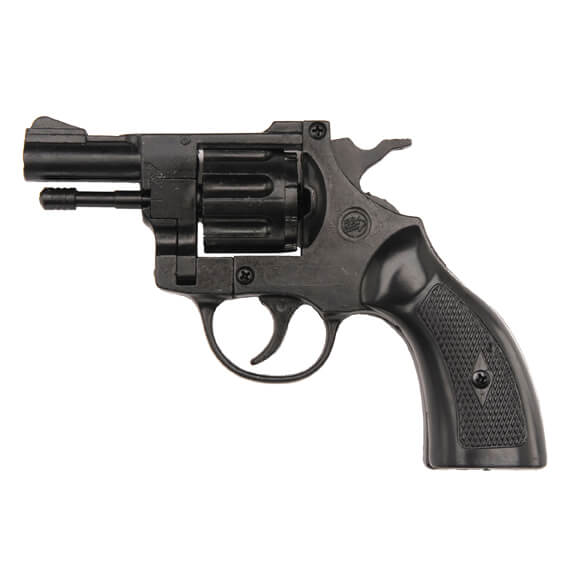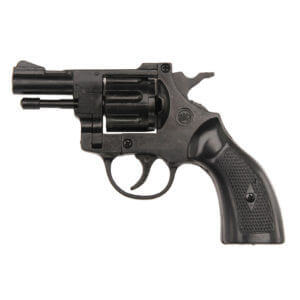 A Pemberton Township High School student was recently arrested after officials say he brought a starter pistol to school. The young man, whose identity remains undisclosed because he is legally a juvenile, is now facing weapons charges for possession of a weapon on school grounds.
According to Pemberton Police Lieutenant Brian Wechkus, a 17-year-old male student at Pemberton High School was arrested on Monday, February 13th for allegedly having a starter pistol in his backpack. Members of the school staff reportedly discovered the weapon at approximately 1:15 p.m. while investigating an incident that occurred earlier that day.
The starter pistol, which only fires blanks, is still considered a weapon in New Jersey. Specifically, it falls under the category of "imitation firearms."  While school officials have determined that the young man does not pose a threat, police have charged him with possession of a weapon on school grounds. In New Jersey, this is offense is governed by section N.J.S.2C:39-5 of the New Jersey Criminal Code, which provides:
"It is considered a disorderly persons offense for a person to possesses an imitation firearm in or on the grounds of any school, college, university or other educational institution, without the written authorization of the governing officer of the institution."
Notably, charges for possession of a weapon on school grounds vary in terms of severity, depending on the specific weapon associated with the alleged offense. As stated above, when the weapon in question is an imitation firearm, this is considered a disorderly persons offense, which is punishable by a sentence to serve up to 6 months in the county jail, a maximum fine of $1,000, and a charge on the defendant's criminal record.
Police have indicated that if, through further investigation, it is discovered that the young man planned to use the weapon to threaten anyone or cause alarm, he may be charged with a more egregious offense. For instance, New Jersey law addresses possession of a weapon for an unlawful purpose in N.J.S.A. 2C:39-4. According to this statute, possession of an imitation firearm, under circumstances that would lead an observer to reasonably believe that it is possessed for an unlawful purpose, is a fourth degree crime. Fourth degree crimes are indictable felonies in New Jersey and may result in a sentence to serve up to 18 months in New Jersey State Prison.
Since the defendant in this case is under the age of 18, he is legally considered a juvenile in New Jersey. This means that his case will proceed through the juvenile justice system, as opposed to the adult criminal justice system. Thus, he will appear in Burlington County Superior Court, Family Division, and a single juvenile court judge will decide his case. In New Jersey, the standard in juvenile cases is the "best interests of the child," so there are many sentencing alternatives available that promote the rehabilitation and reform of juveniles, as opposed to punishment and deterrence.
Regardless of whether you are facing juvenile or adult criminal charges in Burlington County or elsewhere in South Jersey, it is highly advisable to have an experienced attorney protecting your rights and defending your innocence. For additional information and a cost-free consultation, contact our criminal defense law firm today.
For additional information pertaining to this incident, access the following article: Student arrested for bringing starter pistol at school, official says