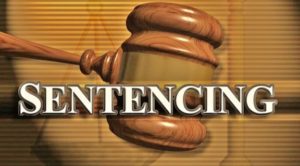 Late last week, a Pemberton man was sentenced after pleading guilty to robbery charges in connection with an incident at a Lumberton bank.
On Friday, May 12th, Pemberton resident Tyreef Burton-Spellman pleaded guilty to first degree robbery charges in the Burlington County Superior Court in Mount Holly. This case arose out of a robbery crime at a Susquehanna Bank branch in Lumberton, New Jersey, that occurred on April 14, 2015.
During the course of the robbery offense, Burton-Spellman and his co-defendant, Pemberton resident Lance Matthews, reportedly entered the bank and insisted that the tellers provide them with cash. One of the men was armed with a .38 caliber handgun at the time. The pair immediately fled the scene on foot but were taken into custody shortly thereafter.
In March, Matthews was sentenced to 5 years in New Jersey State Prison. On Friday, Burton-Spellman was sentenced to 9 years. Considering the degree of the robbery charge against Burton-Spellman, his sentence is far from the maximum. In fact, under New Jersey State Law, robbery can be graded as a first or second degree crime, depending on the circumstances of the alleged offense. In this case, the robbery was considered the more egregious of the two.
According to the statute that addresses robbery, N.J.S.A. 2C:15-1, a typical robbery offense is a second degree crime; however, it is elevated to a first degree crime if, in the course of committing a theft, the person inflicts bodily injury or uses force upon another; threatens another with, or purposely puts them in fear of immediate bodily injury; or commits or threatens immediately to commit any crime of the first or second degree.
A first degree crime is the most serious under the New Jersey Criminal Code. As such, a conviction for first degree robbery in New Jersey is punishable by a sentence to serve between 10 and 20 years in NJ State Prison. Additionally, robbery is an offense governed by the No Early Release Act (NERA), which requires a person convicted to serve 85 percent of the sentence imposed before becoming eligible for parole.
Charged with Robbery in Burlington County NJ?
As you can see, robbery is an extremely serious charge in New Jersey that can result in catastrophic consequences. When you or someone you love is facing robbery charges in Burlington County or elsewhere in South Jersey, it is critical to have an experienced criminal defense attorney on your side. To discuss your robbery case or other criminal charges with Mr. Fay today, call 609-832-3202 for a free consultation.
For additional information pertaining to this case, access the following article: Bank robber sentenced in 2015 Lumberton heist