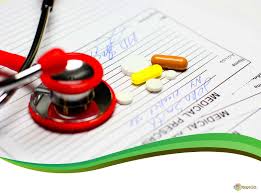 During a period of time that has become known as America's opioid epidemic, "pill mills"—where doctors or pharmacists loosely hand out drugs—have become a worthy target for law enforcement and prosecutors. In fact, drug charges against medical professionals have become very common in Burlington County and throughout New Jersey.
While the criminal justice system aims to rehabilitate drug use violators with special initiatives like New Jersey's drug court program, there is little sympathy extended to individuals who take advantage of and facilitate the chemical dependency of others for their own financial gain.
Such is the case with Doug Goldfield—a 60 year-old pharmacist from Medford Lakes, who was sentenced last Tuesday to 27 months in prison, after pleading guilty to conspiracy to illegally distribute and dispense oxycodone and other drugs, as well as oxycodone distribution. While Goldfield might not fit the stereotype of a drug dealer, prosecutors alleged that the pharmacy knew their customers were obtaining the drugs for resale or non-medical use, customers were traveling to the pharmacy from far way, they did not keep oxycodone in a locked area, and they even allowed customers to refill 30-day supplies of pills multiple times per week.
Goldfield pleaded guilty to conspiracy to illegally distribute and dispense oxycodone and other drugs and illegally distributing oxycodone. The crime of illegally distributing oxycodone probably sounds self-explanatory, but what is involved in the crime of conspiracy?
Conspiracy to Distribute Drugs in New Jersey
Under New Jersey criminal law, a person is guilty of conspiracy with at least one other person if "with the purpose of promoting or facilitating its commission" they: (1) agrees with another person or persons to engage in conduct that constitutes a crime or an attempt or solicitation to commit such crime; or (2) agrees to aid another person or persons in the planning or commission of such crime or of an attempt or solicitation to commit such crime." NJ Rev Stat § 2C:5-2 (2013).
Like any crime, the prosecutor must prove that the defendant committed either the first or second condition of the crime of conspiracy, with the required intent, beyond a reasonable doubt.
Typically, the crime of conspiracy in New Jersey requires some type of overt act on the part of the defendant. However, one exception to this is a "crime of the first or second degree, or distribution or possession with intent to distribute a controlled dangerous substance or controlled substance analog." NJ Rev Stat § 2C:5-2 (d) (2013). Essentially, this exception makes proving the crime of conspiracy to illegally distribute oxycodone easier than proving conspiracy in non-drug related crimes.
Defenses for Conspiracy Drug Distribution
There is one affirmative defense available in a charge of conspiracy—renunciation of purpose. An affirmative defense is invoked by a defendant when they admit to having committed a particular crime but claim they should nonetheless be found not guilty due to a recognized, mitigating defense. One example of an affirmative defense is self-defense. A person can admit that they assaulted another person but argue that they should not be found guilty because they were simply acting in self-defense.
In the case of conspiracy, the affirmative defense of renunciation of purpose is available when the defendant proves by a preponderance of the evidence (a lower standard than that required of the prosecutor—"beyond a reasonable doubt") that after they conspired to commit the crime, they told law enforcement about the plan and "thwarted the commission of any act in furtherance of the conspiracy." In other words, by telling a law enforcement officer about an intended criminal act, the defendant can avoid being found guilty of conspiracy to commit it.
Prescription Drug Defense Attorneys in Burlington, NJ
If you or a loved one has been charged with a drug offense involving prescription drugs or other controlled dangerous substance (CDS), do not delay in seeking legal help from an experienced criminal defense attorney. The attorneys at our criminal defense law firm zealously protect the rights of individuals charged with intent to distribute and dispensing drugs in Medford, Mount Holly, and throughout Burlington County, NJ. Call 609-832-3202 for a free consultation about your case or contact us online today.