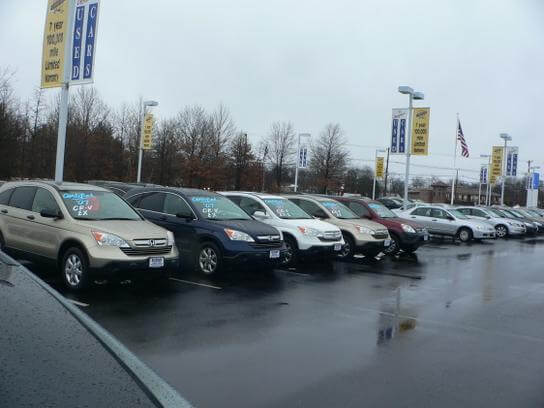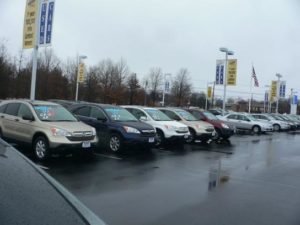 Authorities recently identified two Philadelphia residents whom they believe are responsible for the theft of approximately $35,000 worth of tires from a car dealership in Evesham Township. While one of the suspects has been taken into custody, police have yet to apprehend the other.
According to officials from the Evesham Police Department, they were initially notified of a theft that occurred in the middle of the night prior to November 9, 2016 at the Burns Honda car dealership located on Route 73 in Marlton, Evesham Township. Members of the dealership informed police that 44 car tires, with an estimated monetary value of $35,000, were stolen from vehicles parked in their lot.
After launching an investigation, police identified 24-year-old Philadelphia resident Angel Poche and 25-year-old Philadelphia resident Benggie Marrero as the primary suspects. On December 20, 2016, Poche was arrested and charged with third-degree theft and burglary. While Marrero has been charged with the same crimes, he has yet to be taken into custody.
Officials from the Evesham Police Department have asked that anyone with information regarding Marrero's location contact them at 856-983-1116, via the Confidential Tip Line at 856-983-4699, or via email at Facebook@Eveshampd.org. If Marrero is ultimately apprehended, he and Poche will be exposed to serious punishments if convicted.
The burglary charges against them stem from the accusation that they unlawfully entered or remained on the dealership lot while it was closed with the intent to commit a theft. Burglary is typically charged as a third degree crime, which may result in a New Jersey State Prison term of 3 to 5 years if the defendant is found guilty. (N.J.S.A. 2C:18-2)
As for the theft charges against these suspects, they have likely been charged with the specific offense "theft of movable property," which is codified in section N.J.S.A. 2C:20-3a of the New Jersey Criminal Code. These charges vary in terms of degree based on the specific monetary value associated with the alleged stolen property. In this case, the tires have been valued at approximately $35,000, so the men are facing third degree theft charges. Under New Jersey law, third degree theft of movable property charges apply when the amount involved exceeds $500 but is less than $75,000.
Attorney William Fay regularly defends clients charged with theft, burglary, and other criminal offenses in Burlington County. With years of experience in criminal defense, Mr. Fay has achieved thousands of successes in courts in Evesham Township, Mt. Laurel, Lumberton, Delran, and throughout South Jersey. To discuss your case with Mr. Fay today and receive a cost-free consultation, contact his offices at 609-832-3202.
For additional information pertaining to this case, access the following article: 44 car tires worth $35K stolen off dealership lot, police say