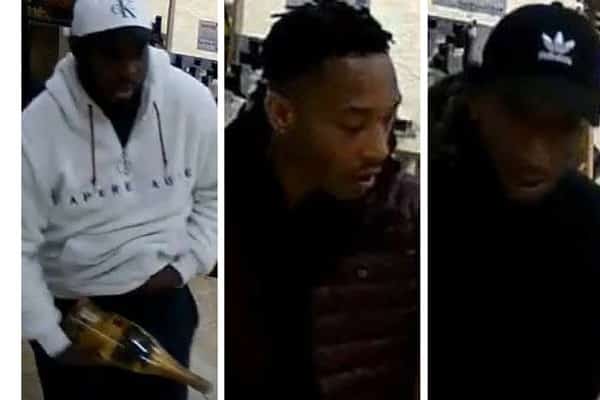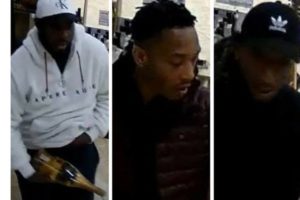 Police in Evesham Township, New Jersey are currently investigating a shoplifting incident that occurred at a local liquor store over the weekend.
According to officials, a group of three men stole approximately $800 worth of alcohol at the Wine Works liquor store located in the 300 block of Route 70 in Evesham on Saturday. The three suspects reportedly entered the store before stealing six bottles of liquor with an estimated value of over $800. The liquor bottles included a $500 bottle of Cristal champagne, which one suspect was seen putting under his sweatshirt on surveillance camera video.
All three of the suspects' photos were released to the public and investigators have asked anyone with information to contact the Evesham Police Department or Confidential Tip Line. If police do in fact make any arrests in connection with this incident, the men may be charged with serious shoplifting crimes.
New Jersey law addresses shoplifting in section N.J.S.A. 2C:20-11. According to this statute, shoplifting can range from a disorderly persons offense to a second degree crime depending on the valued associated with alleged offense. For example, the lowest-level shoplifting offense involves merchandise with a value of $200 or less. In this case, the suspects would face third degree shoplifting charges because the items were valued at more than $800. The threshold for a third degree shoplifting charge is $500 to $75,000.
If a person is convicted of third-degree shoplifting in New Jersey, they face significant penalties. A third degree crime is an indictable offense, which means the defendant is subject to indictment in the Superior Court in the county where the alleged crime occurred. So, if you are charged with third degree shoplifting in Evesham Township, your case will be heard in Burlington County Superior Court in Mount Holly. Third degree crimes may result in a 5-year prison sentence. However, this level of crime has a presumption of non-incarceration for first-time offenders. This presumption means that if you have no prior criminal record, you may be able to have your charges dismissed by successfully completing the Pre-trial Intervention (PTI) program.
Facing Evesham Township Shoplifting Charges? Contact an Experienced Defense Attorney Today
If you have been charged with shoplifting in Evesham or elsewhere in Burlington County, it is important to find an experienced criminal defense attorney who can vigorously defend your innocence. At our criminal defense law firm, we have successfully defended thousands of clients against shoplifting charges throughout South Jersey. For a free consultation with a skilled NJ shoplifting defense lawyer, contact us now. Don't risk your future.