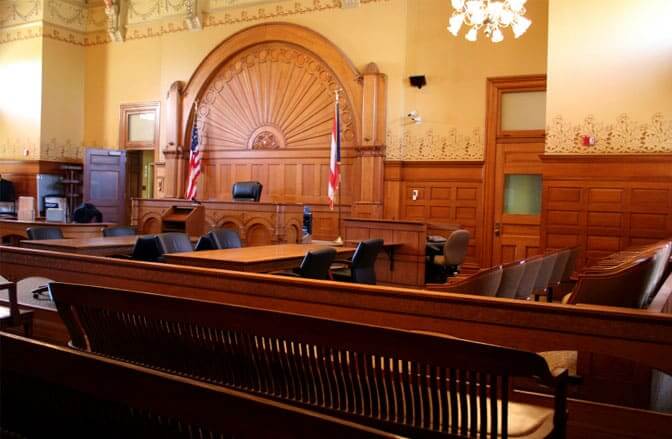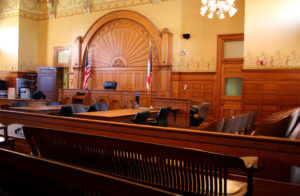 Medford Lakes and Shamong Township, two municipalities in Burlington County, NJ, recently moved forward with a plan to share a municipal court. This is important if you are arrested for a disorderly persons offense, DWI charge, or other traffic violation in the borough of Medford Lakes or the township of Shamong.
As of Thursday, Shamong Township Municipal Court was absorbed under Medford Lakes Municipal Court, where all pending and future municipal court matters in both municipalities will be heard and decided. This move came after officials brokered a shared-services agreement in August.
Municipal courts in New Jersey are tasked with handling municipal ordinance violations, disorderly persons offenses, petty disorderly persons offenses, and DWI cases that occur within their jurisdictions. Sometimes, a municipal court is associated with one specific municipality, as was the case with Shamong and Medford Lakes prior to this recent decision. In other instances, two municipalities will decide to pool their resources and handle all of their municipal court matters in a shared or "joint" court.
Shamong is a relatively small township in Burlington County, with a population of approximately 6,500 residents. Stretching across approximately 45 square miles, Shamong includes unincorporated communities like Atsion and Dellette, Flyat, Hampton Furnace, High Crossing, Indian Mills and Smalls. As for Medford Lakes, it is an even smaller borough in Burlington County with a population of nearly 4,200. It was incorporated from parts of Medford Township in 1939.
With Shamong and Medford Lakes merging their municipal courts, any new cases and cases that have yet to be decided in Shamong Township will be transferred to Medford Lakes Municipal Court. Do you have to appear in Medford Lakes Municipal Court? Here's some information you will need.
The Municipal Court of Medford Lakes and Shamong Township is located at 1 Cabin Circle in Medford, New Jersey, 08055. Court hours are Monday and Wednesday from 8:30 am to 4:30 pm, and Tuesday and Thursday from 11:30 am to 4:30 pm. The presiding judge is the Honorable Peter C. Lange, Jr. The court administrator is Elizabeth Tommasi and the prosecutor is George Morris. The court can be reached by phone at (609)-654-7589. For more information about the court, click here.
What types of cases are heard in Medford Lakes Municipal Court? The municipal court handles lower-level criminal offenses, also known as disorderly persons offenses or misdemeanors. Common examples of these charges include: possession of marijuana under 50 grams, drug paraphernalia possession, simple assault, petty theft (shoplifting), harassment, and disorderly conduct. So, if you are charged with a disorderly persons offense in Medford Lakes or Shamong, your case will be handled by the Medford Lakes Municipal Court.
This also applies to traffic violations in these municipalities. For example, DWI charges are issued frequently in Shamong and Medford Lakes, as well as motor vehicle tickets for driving with a suspended license, reckless driving, and possession of CDS in a motor vehicle.
Criminal Defense Lawyers Serving Medford Lakes, Shamong, and throughout Burlington County
If you have been charged with a criminal offense or DWI in Medford Lakes or Shamong Township, the attorneys at our criminal defense law firm are prepared to fight for you. Our criminal defense lawyers regularly appear in Medford Lakes Municipal Court on behalf of clients arrested for drugs, assault, theft, and driving under the influence. If you choose our firm, you place your trust in a defense team that will work to secure you the best possible outcome. For a free consultation about your case in Burlington County, contact us. We are happy to discuss your case and answer specific questions that you may have.
For more information about the court merger in Shamong and Medford Lakes, visit this resource: Shamong and Medford Lakes merge municipal courts