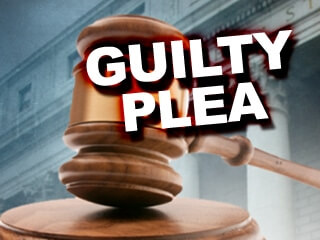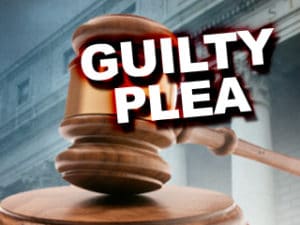 A Shamong Township, New Jersey man recently pleaded guilty to multiple criminal and traffic offenses, including DWI, aggravated assault, and reckless driving, after he struck and seriously injured a Pennsylvania woman while drunk driving.
The incident in question occurred at approximately 3:00 p.m. on October 12, 2016 on Route 611 in Doylestown, Pennsylvania. The defendant, 39-year-old Burlington County resident Timothy Babbitt, was driving his Ford van when he struck 67-year-old Warminster resident Vicky Mazzocca from behind. Mazzocca, who was riding a motorcycle at the time, was immediately thrown from the vehicle. She then became stuck under the bumper of the van as Babbitt kept driving. Mazzocca sustained several fractures, a concussion, and pulmonary edema.
A subsequent test revealed that Babbitt was driving with a blood alcohol concentration of 0.269 percent, which is over 3 times the legal limit in New Jersey. Upon further investigation, police discovered a Gatorade bottle containing alcohol in his vehicle. They also verified that Babbitt departed from a bar in Otisville just 30 minutes before the accident. In his van was also a receipt for 6 drinks, 3 of which were double shots of vodka.
Babbitt ultimately pleaded guilty to driving while intoxicated (DWI), aggravated assault, recklessly endangering another person, and reckless driving. He has yet to be sentenced but the slew of charges against him may result in severe penalties. In New Jersey, a first offense DWI with a BAC of 0.269 percent is punishable by driver's license suspension ranging from 7 months to 1 year, up to 30 days in jail, and a mandatory ignition interlock device installed in your vehicle, among other penalties.
As for aggravated assault, these charges can range from fourth degree to second degree crimes, depending on the circumstances of the offense and the extent of the victim's injuries. According to N.J.S.A. 2C:12-1(b), aggravated assault is a second degree crime when the person causes bodily injury to another while unlawfully operating a motor vehicle, such as driving under the influence (DUI). With this in mind, a second degree aggravated assault charge can result in a sentence to serve between 5 and 10 years in New Jersey State Prison and a fine of up to $150,000. Additionally, second degree crimes in New Jersey entail a presumption of incarceration, which means that even defendants with no prior criminal records are required to serve time in prison.
NJ and PA Criminal and DWI Defense Attorney Fighting for You
William Fay is a seasoned criminal and DWI defense attorney who has been fighting on behalf of clients in Burlington County, Southern New Jersey, for years. If you or someone you love is facing criminal or DWI charges in New Jersey, Mr. Fay is prepared to go to battle for you. Contact his offices anytime to discuss your case and receive a cost-free consultation. Simply call 609-832-3202 today.
For additional information pertaining to this case, access the following article: N.J. man admits running down 67-year-old biker while drunk