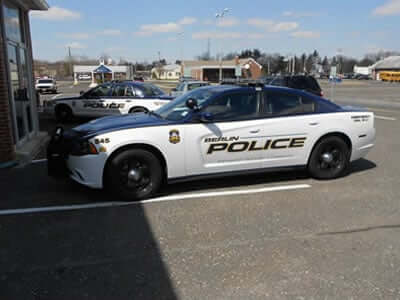 Often, cases in Burlington County and Camden County overlap because of the proximity of these two counties in New Jersey. For example, in a recent case, a traffic stop in Berlin resulted in the arrest of a Burlington County man who was wanted in connected with a carjacking in Cherry Hill.
The aforementioned arrest occurred on Berlin Road at approximately 3:30 a.m. on Saturday, November 25th. An officer with the Berlin Police Department reportedly observed a suspicious car entering the PATCO parking lot before it fled on Route 73. The officer pursued the driver, pulling him over on White Horse Pike. Upon further investigation, the driver was identified as James Keck, a Rancocas resident in Burlington County.
He was arrested when police discovered he was driving a vehicle stolen during a carjacking that occurred in Cherry Hill just hours prior. Keck was charged with multiple criminal offenses and traffic violations in Berlin, including receiving stolen property and possession of synthetic marijuana. He was then transferred to Cherry Hill Police who were responsible for filing the carjacking charges.
Unfortunately, Keck is now exposed to severe penalties, the most serious of which are associated with the alleged carjacking offense. Carjacking is considered an extremely serious crime in New Jersey. In fact, it is classified as a first degree crime in violation of N.J.S.A. 2C:15-2. According to this statute, a carjacking offense occurs when a person unlawfully takes or attempts to take a vehicle while using force on the vehicle's occupant, threatening them with bodily injury, threatening to commit any felony, or armed with a weapon. A person can also be charged with carjacking for taking and operating a car with the initial occupant inside.
Although carjacking is a first degree crime, it entails as extended prison sentence of between 10 and 30 years in New Jersey State Prison. This sentencing range is longer than those for typical first degree felonies, which are punishable by between 10 and 20 years. Further, carjacking is governed by the New Jersey No Early Release Act (NERA), which requires those convicted to serve a minimum of 85 percent of the sentence imposed before parole eligibility.
Need a Lawyer for a Carjacking Case in Camden County NJ?
If you have been charged with carjacking in Camden County, New Jersey, our criminal defense lawyers will fight for you. At our criminal defense law firm, our attorneys regularly represent clients facing criminal charges in Berlin, Cherry Hill, and throughout Camden County. Because of our commitment to client satisfaction, we also have countless returning clients who count on us whenever they find themselves in a jam. For a free consultation about your specific case, contact us anytime or submit an online contact form and we will get back to you right away.
For additional information related to this incident, access the following article: Traffic stop ends in arrest of carjacking suspect, cops say