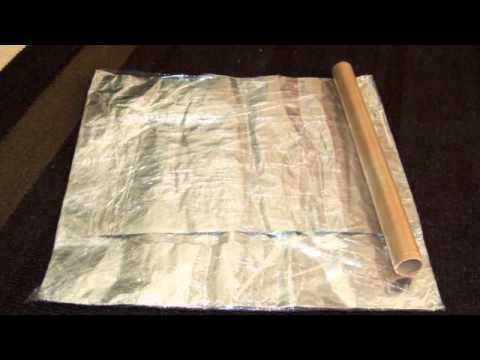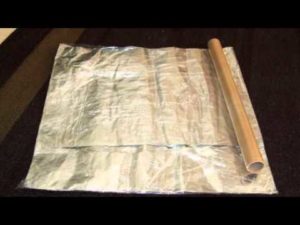 Two men were recently arrested in Evesham Township, New Jersey for numerous theft offenses after allegedly using bags lined with aluminum foil to get past security systems. Authorities say these "booster bags" were used to steal nearly $4,000 in merchandise, which police say the men attempted to sell to a local store.
The men in this case, 25-year-old Admin Shamsid-Deen 30-year-old Charles Meadows, were arrested by Evesham Township police with $3,700 worth of clothes, $1,280 cash, and the aforementioned booster bags. They are said to have used to bags to evade a retailer's security system undetected. While normally the alarm would go off when someone tried exit a store without paying for an item, these booster bags made it so that the items being stolen did not trigger the alarm when the men walked through.
The defendants were identified when they tried to sell the stolen merchandise to an American Eagle in Evesham Township, NJ. The police were notified of two men acting in a disorderly fashion at the store. By the time police arrived, the men were gone, but the officers found one of them in the parking lot. The second man turned himself in to police voluntarily.
The officers noticed that the car they were driving was full of clothing and acquired a warrant to search the car a few days later. During that search, they discovered the stolen clothes, the cash, and the booster bags. The men were charged with multiple felonies, including receiving stolen property, possession of anti-shoplifting devices, and criminal attempt of theft by deception. They are currently being held in the Burlington County Jail in Mount Holly.
As a result of their activities, these men face several serious criminal charges. First, receiving stolen property is a crime that refers to the purchasing or accepting of property that one knows or believes was acquired through theft. For receiving stolen property in New Jersey, the degree of the charges depend on the amount stolen. The higher the amount, the severity of the offense increases, with Second Degree being the more serious and Fourth Degree least. If the theft is more than $75,000, the person could be sentenced to prison for five to ten years (Second Degree); if it is between $500 and $75,000, the person could be sentenced to three to five years (Third Degree); and if it is between $200 and $500 then the maximum sentence is 18 months (Fourth Degree).
Further, possession of anti-shoplifting devices is a crime in which you are found with a device that disrupts anti-shoplifting technologies and security systems, like the booster bags lined with foil in the case above. In New Jersey, possessing one of these devices is a "disorderly persons offense," which is punishable by a jail sentence up to six months and potentially a monetary fine of up to $1,000.
Lastly, theft by deception refers to the use of false representation to acquire property that is not lawfully yours. In New Jersey, the punishment ranges depending on the amount in the theft, like with the crime of receiving stolen property. In this case, due to the amount involved, the defendants are likely facing third degree charges for both theft by deception and receiving stolen property. Clearly, they are exposed to severe penalties if ultimately found guilty.
Charged with Theft in Evesham Township, New Jersey?
If you have bee arrested for receiving stolen property, possession of anti-shoplifting devices, theft by deception, or another theft crime in Evesham Township, New Jersey, it is critical to seek out legal counsel. At our firm, our skilled Burlington County theft defense attorneys are committed to assisting clients in Evesham and throughout Southern New Jersey in obtaining the best possible outcomes. Call 609-832-3202 for a free consultation or contact us here to discuss your case with an experienced criminal defense lawyer today.