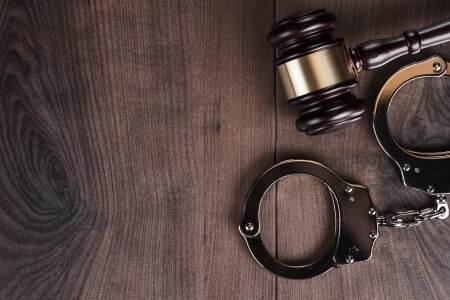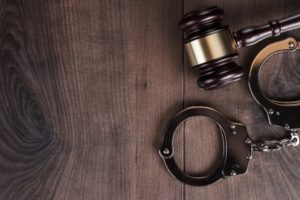 Two South Jersey men were recently convicted on a wide range of criminal charges in connection with a conspiracy to commit a robbery at a drug stash house.
According to U.S. Attorney Paul Fishman, 43-year-old Trenton resident Robert "Born" Smith, and 30-year-old Derrick "Little D" Adams, of Florence and Willingboro, were convicted on charges stemming from the planned robbery of a drug stash house in January of 2014.
The men were reportedly being recorded when officials heard them discussing their intention to commit an armed robbery at a nearby drug distribution location. Specifically, the men were planning to steal several kilograms of cocaine while disguised as law enforcement officers. Authorities say that Smith claimed he would kill those inside the house if necessary.
Acting on the aforementioned intelligence, federal agents apprehended the men before they executed the robbery. Smith and Adams were reportedly discovered in possession of five guns, including a sawed-off shotgun and two stolen handguns, ammunition, and other robbery paraphernalia, when they were taken into custody.
Smith was sentenced to 30 years in New Jersey State Prison after being convicted of conspiracy to commit robbery, conspiracy to distribute five or more kilograms of cocaine, possession of a weapon during a drug offense (known as a "Drugs and Guns" violation), and a Certain Persons offense. Adams was sentenced to 10 years of incarceration after pleading guilty to conspiracy to commit robbery and conspiracy to distribute five or more kilograms of cocaine,
Considering the breadth of crimes for which these defendants were convicted, ranging from theft, to drugs, to weapons, and the severity of the crimes, it is not surprising that they were sentenced to such lengthy terms in prison. Under N.J.S.A. 2C:15-1, robbery alone is a first degree crime when the actor is armed with a weapon. In addition, distribution of cocaine is a first degree crime under N.J.S.A. 2C:35-5, when the amount involved exceeds 5 ounces. First degree crimes are punishable by a New Jersey State Prison term ranging from 10 to 20 years.
Moreover, "Drugs and Guns" violations are classified as second degree crimes, which may entail a 5 to 10-year prison sentence and a fine of up to $150,000. Drugs and Guns violations are outlined in section N.J.S.A. 2C:39-4.1 of the New Jersey Criminal Code, entitled "Possession of a Firearm While Committing Certain Drug Crimes." Among the drug crimes included under this statute are: drug distribution, drug trafficking, drug distribution in a school zone, and drug crimes within 500 feet of certain public property.
For additional information pertaining to this case, access the following article: Jail time for men who planned major drug den robbery