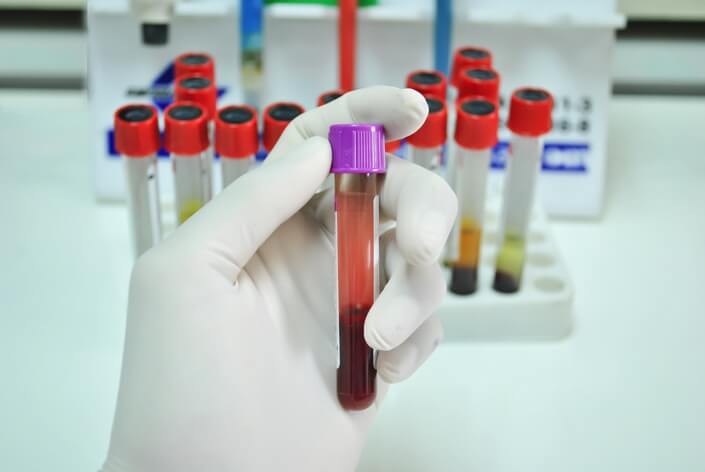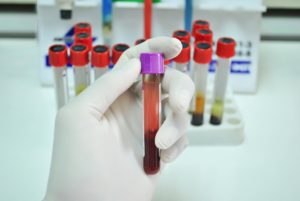 Prosecutors in New Jersey use both blood samples and breathalyzer test results to prove DWI charges against those accused of driving under the influence. Although these test results can be damaging in court, they can also be deemed inadmissible if an experienced DWI attorney raises a valid defense. Attorney William C. Fay knows how to challenge the validity of blood and breath test results in DUI cases because he has been doing it for years. Below is a thorough explanation of one possible defense to DWI charges, involving a warrantless blood sample. To speak with experienced Cherry Hill New Jersey DWI defense lawyer William Fay about your specific case, call 609-832-3202. Initial consultations are always provided free of charge.
DWI Blood Samples & Motions to Suppress in NJ
A motion to suppress evidence of a blood sample that was taken without a warrant from a Medford woman, who was responsible for a fatal car accident back in 2013, was denied by a Superior Court judge at the Burlington County Courthouse in Mt. Holly, New Jersey. After pleading guilty to vehicular homicide and driving under the influence the night of the fatal accident, she filed a motion to suppress the evidence of her blood sample because she alleges that she never gave consent to have her blood drawn. A motion to suppress is a request that the court exclude certain evidence from the record, so that it will not be considered by the jury. If evidence was obtained in violation of a person's constitutional rights, that argument can form the basis of a motion to suppress.
In this case, the police officer who claims to have obtained her consent stated that the woman gave verbal consent for the sample, but did not sign a written consent form because he did not want to disrupt her medical providers with so many individuals moving around to provide care for the woman. The defendant's motion to suppress the evidence was denied by the court and now, the defendant is appealing that decision.
So, what's the take away from all of this? The police need a warrant, your consent, or an exception to the warrant requirement if they want to draw your blood (or rather, have a medical professional draw your blood) to test it for alcohol content, in order to not violate your constitutional 4th Amendment right against unreasonable search and seizure. This is because having your blood drawn is invasive and you have a reasonable expectation of privacy to not have your blood drawn without a warrant or your consent.
Breath Tests for DWI: Understanding the Rules under NJ Law
On the other hand, drivers in New Jersey cannot refuse a breathalyzer test, even though it is also considered a search and seizure. This is because when New Jersey drivers obtain their New Jersey driver's license, they sign a form consenting to a breathalyzer test, should a law enforcement officer request one. If you do refuse, you can face significant consequences including seven months of license suspension, six months of driving with an ignition interlock device, driver education classes, and fines.
If you have been charged with DWI in New Jersey after being administering a breathalyzer test or having a blood sample taken, the evidence obtained from these tests can be very damaging to your case. If the evidence tends to establish your guilt of the offenses, finding a way to have the evidence suppressed is your best option.
The Rules of Evidence in New Jersey DWI cases can be very complicated and hiring an experienced DWI lawyer is crucial when handling complex evidentiary issues on cases that can lead to significant penalties. If you believe that your blood was drawn without a warrant and without your consent in a DWI case, call experienced Camden NJ DWI attorney William Fay and the team at our firm today for a free consultation. Do not face these charges in court alone. Be prepared with an experienced DWI defense team ready to leverage your best defenses. Call 609-832-3202 or contact us online for immediate assistance.