Camden Criminal Defense Attorney Discusses Sentencing Guidelines and Procedures in NJ Courts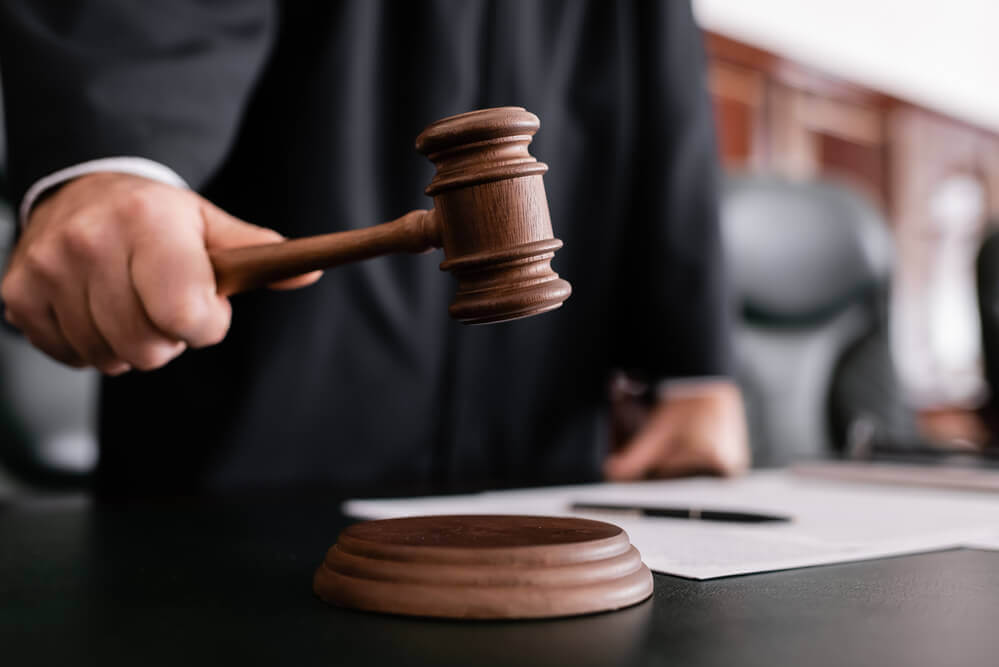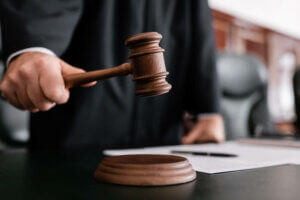 When a jury finds a defendant guilty or the defendant pleads guilty to a crime in New Jersey, a sentence follows the criminal conviction. Judges sentence defendants after a conviction and follow the sentencing guidelines in the New Jersey Criminal Code, as well as court rules and applicable case law. However, judges have discretion to increase or lessen the punishment depending on the crime circumstances, the defendant's history, and other factors. If you or a loved one faces sentencing after a conviction or is wondering about how the sentencing fits into the process of a criminal case, it is important to know what to expect. With specific questions regarding your criminal case in Camden County, please call (609)-832-3202 for a free consultation with a criminal defense lawyer.
Sentencing Ranges for Crimes in New Jersey
The Criminal Code sets forth sentences for each possible crime degree: first, second, third, or fourth. For each crime level, the laws determine the range of prison sentences. For example, a first degree crime sentence ranges from 10 to 20 years, a second degree crime sentence ranges from 5 to 10 years, a third degree crime sentence ranges from 3 to 5 years, and a fourth degree crimes carries a maximum 18-month prison term. All crimes with prison terms are indictable crimes that the county superior courts handle. The municipal court handles non-indictable offenses, such as disorderly persons offenses and petty disorderly offenses, with jail terms of up to 6 months for the former and 30 days for the latter.
Sentencing Presumptions for NJ Criminal Offenses
First and second degree crimes carry presumptions of incarceration. That means sentencing begins with the judge's assumption the defendant will serve time in prison unless they convince the judge otherwise, rebutting the presumption. Typically, crimes lower than second degree do not carry a prison presumption, so judges have more leeway to avoid imprisoning a defendant unless a judge believes a defendant needs to serve time based on the individual, the crime itself, and other important considerations. A third or fourth degree crime may otherwise warrant a probation sentence, enrollment in a diversionary program, or the lowest sentence of the range of possible penalties.
Balancing Aggravating and Mitigating Sentencing Factors
Judges consider aggravating factors to sway them to a stricter sentence and mitigating factors to justify a lighter sentence. For example, a defendant with a clear criminal history looks different from a judge's viewpoint than one who has a criminal record. A judge must always weigh the individual defendant's freedom and rehabilitation potential against the public's safety. Thus, if a judge sentences a third degree crime offender to prison, they may believe the defendant jeopardizes public safety by the defendant's release into the community.  The circumstances of the crime also play into the judge's decision. For example, if the defendant was the driver in the robbery and did not participate otherwise, they may be treated more leniently than the robber who threatened the store clerk with a pointed gun. Their role in the crime and degree of guilt factor into a sentence decision. Judges also like to see that convicted defendants cooperated with law enforcement upon arrest and showed some remorse, negating the picture of a hardened criminal unable to reform.
A defendant may also paint a sympathetic picture to a judge by explaining their involvement in a crime. For example, an individual with a rough past with childhood abuse that led to substance addiction, mental illness, stress, suffering, and poverty impresses a judge differently from one who had a peaceful history with many opportunities but chose to commit a crime. Someone with such a horrid past or extreme mental illness may suffer extraordinarily, or the defendant's family may suffer undue hardship. A judge may also consider whether the defendant was forced or blackmailed into committing the offense or their actions constituted self-defense. Additionally, the defendant's attempt to make amends with the victim, paying for financial losses, or helping them after the crime weighs in a defendant's favor. Also, if the crime left no actual harm to anyone or their property, a judge considers that mitigating factor. Finally, the judge wants to understand that the defendant is not likely to commit future crimes and is a good candidate for probation.
On the other hand, aggravating factors may persuade judges to hand down a harsher sentence. Factors under consideration include the victim's severe damages, age, disability, or job. A very young, very old, or mentally or physically disabled victim strikes most judges with the defendant's reprehensible criminal behavior. And if the victim is a law enforcement agent, the judge is not likely to find a reason for leniency. Judges also consider the cruel nature of the crime, whether the defendant betrayed someone for whom they were in a position of trust, and the multiple offenses on the defendant's RAP sheet, especially their domestic violence history. In addition, a stolen vehicle, fraud against the state or a public servant, domestic violence with child witnesses, and a defendant's involvement with organized crime are aggravating factors. If a prosecutor presents a judge with a detailed description of aggravating factors, and the defendant's lawyer does not present as compelling a vision of the many mitigating factors in their client's case, a judge may be more inclined to throw the defendant in prison for the maximum term.
The Role of Judicial Discretion in Determining a Defendant's Sentence
While the sentencing parameters are encoded for judges to follow, their discretionary power to craft a sentence tailored to the specific defendant and circumstances allows defendants the opportunity to convince a judge to be lenient. With an excellent criminal defense attorney, a defendant may counter the aggravating factors the prosecution tries to highlight while playing up the mitigating factors. Giving the judge competing profiles of the defendant can convince prevent the judge from slamming the defendant with the worst sentence given their scenario. Most importantly, a talented criminal defense lawyer can do so much to help their client before a trial or conviction.
In our experience, we have achieved many successful results for clients by negotiating confidently with the prosecutor to resolve the case more favorably before a trial. We also advise clients about what a good plea agreement may provide, and often advocate for diversionary programs to keep our clients' from having criminal convictions at all if it is the first offense. Even if the case does go to trial, effective counsel is invaluable at trial, challenging the prosecutor's evidence, witnesses, and tactics before a jury. Soon as after an arrest, our defense attorneys can begin working for  you by investigating the crime, the prosecutor's case, and the police tactics in acquiring evidence. Even your arrest may be subject to challenge. Cases get dismissed when the police make grave errors or misuse their power.
Discuss Your Sentencing Options and Defenses with a NJ Criminal Lawyer Today
If you face a possible conviction after arrest, contact a criminal defense lawyer at our office at (609)-832-3202 as soon as possible. Get an experienced, concentrated criminal attorney working for you early for the minimum sentence possible or even no sentence at all. We provide free consultations to anyone charged with a felony or misdemeanor in towns such as Bellmawr, Berlin, Cherry Hill, Voorhees, Pennsauken, Collingswood, Gloucester, Haddonfield, Camden City, and Lindenwold.